Nokia's 808 smartphone is the end of the line for Symbian devices from Nokia, and Steve has taken a closer look at this handset on our sister site, All About Symbian, including the camera technology.
However, thanks to the long gestating PureView oversampling camera technology which could only be implemented on Symbian, we got one last bite at the cherry in the Symbian world - and what a bite it has turned out to be. I joked at the time that Nokia had taken my personal 'shopping list' for the perfect Symbian device and - simply - made it.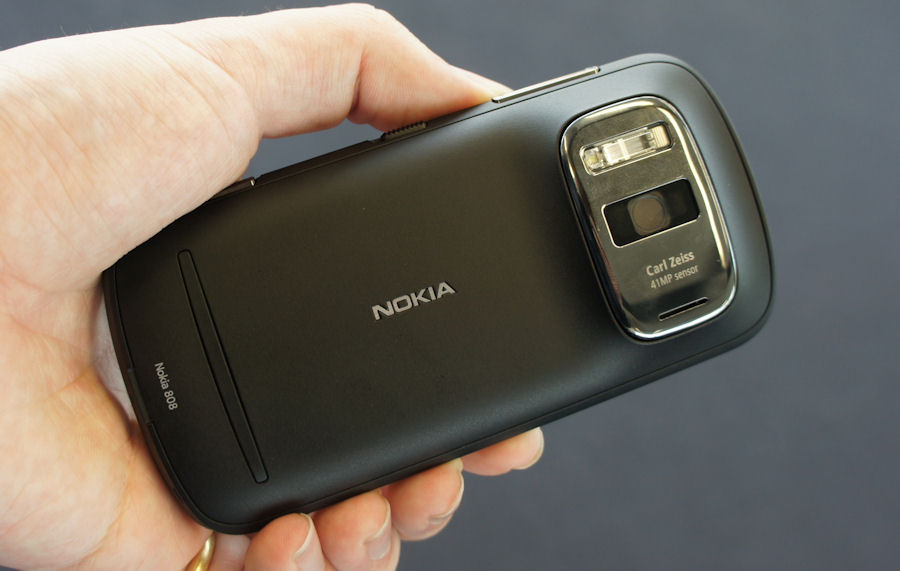 One year later from the debut of the 808, and the rumours are gathering that Nokia may have a PureView branded Windows Phone in the offing, with something comparable to the 41 megapixel sensor and optical assembly of the 808.
Which is where Scantlin comes in. Adding a 41 megapixel to a Windows Phone handset would certainly help with marketing
Perhaps a superior camera that surpasses any other available on the market today is what Nokia (and Windows Phone) needs to step up their game. While the simplistic interface of Windows Phone 8 may work for some people, the platform certainly doesn't have the same following that we see with Android and iOS; and with BlackBerry potentially getting itself back into gear with the release of BlackBerry 10, a 41-megapixel camera would certainly be a feature that would bring Windows Phone out of the shadows. It's a big jump and would pressure other companies to try and keep up with what would then be known as "modern technology".
You can read all of her thoughts over on Phone Dog, but the question stands... an 808 styled, PureView badged, Windows Phone Lumia from Nokia. Easy sell or big gimmick?