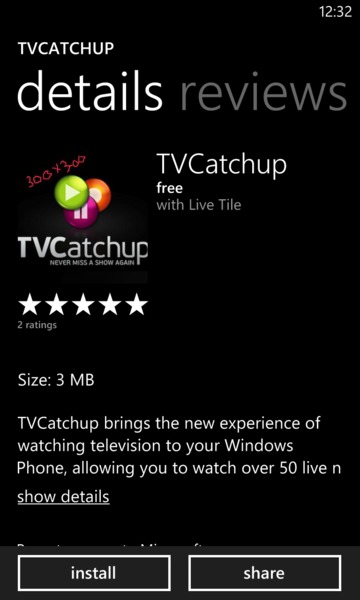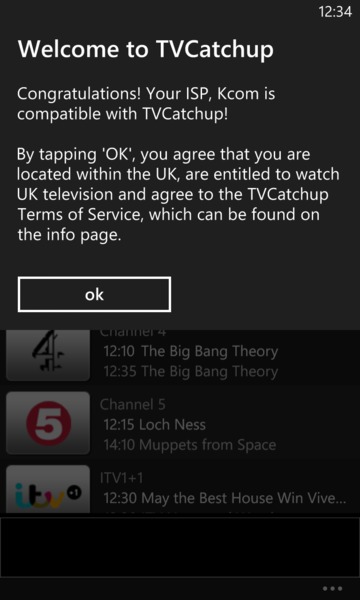 The app, which I have been beta testing for several weeks, reproduces the functionality of the TVCatchup website, giving users list of what's on now and next on UK Freeview channels. Tapping through to a channel gives a detailed description of the current (and following) program with a high quality thumbnail.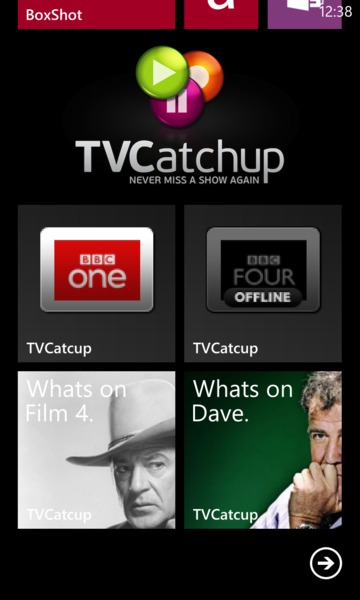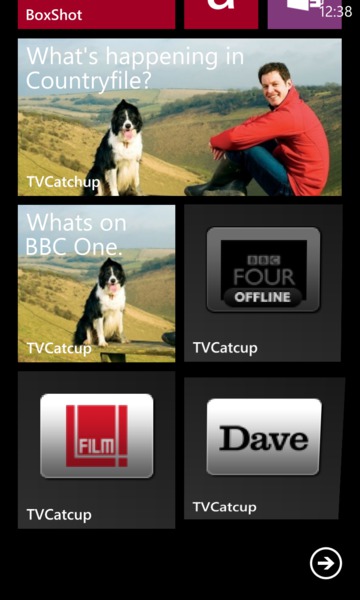 When it comes to live tile support, the main app tile supports all three sizes, which flips over to show a thumbnail of the last viewed programme. Individual channels can be pinned as single or quarter sized tiles too.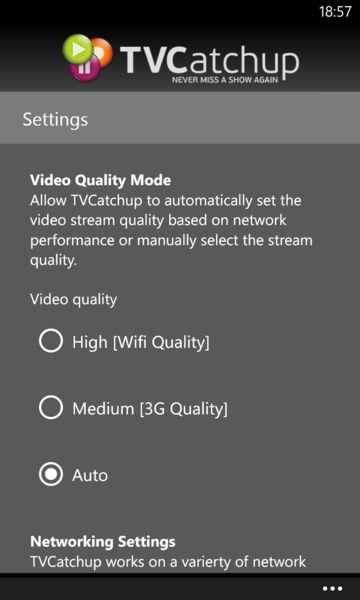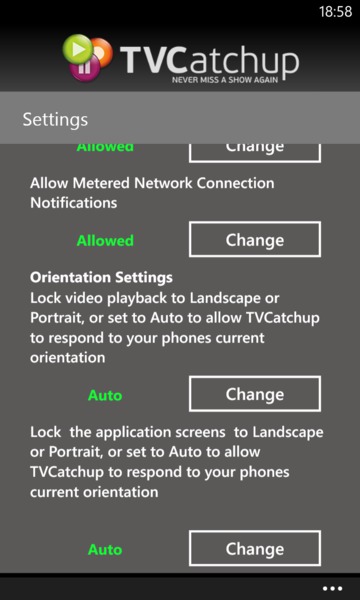 TVCatchup offers two stream qualities, and you can select which to use or whether to let the app choose the best for your connection; i.e. WiFi or 3G. The settings page also has options for whether the video player and programme guide have a fixed or automatic orientation.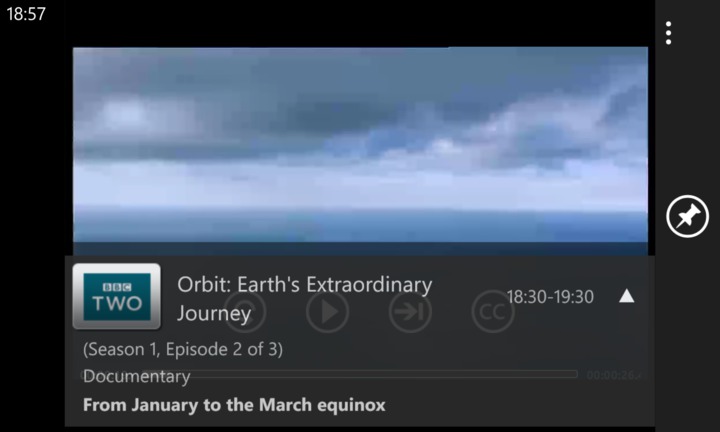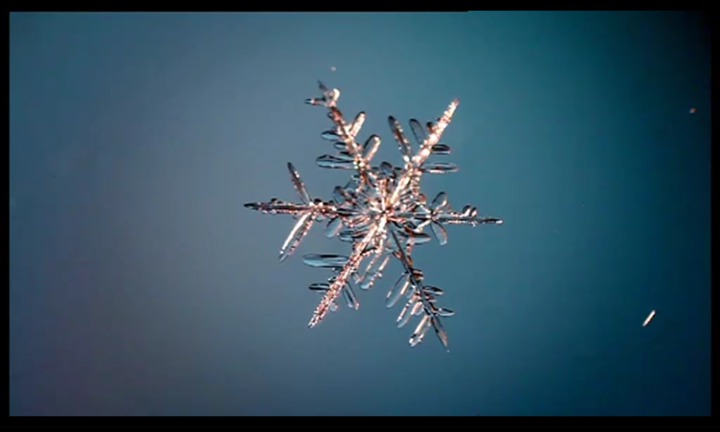 So far the app has behaved as expected and is great for catching your favourite programme when you're away from the TV, or for watching your favourite show while the rest of the family have taken over the TV.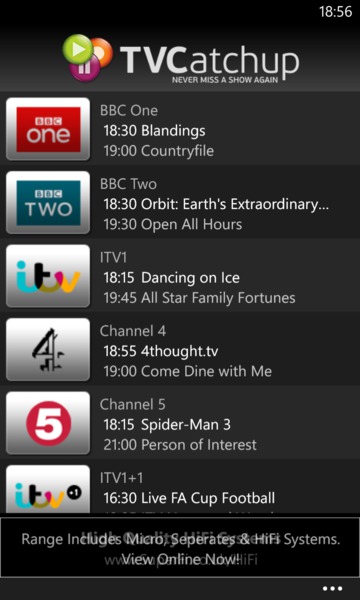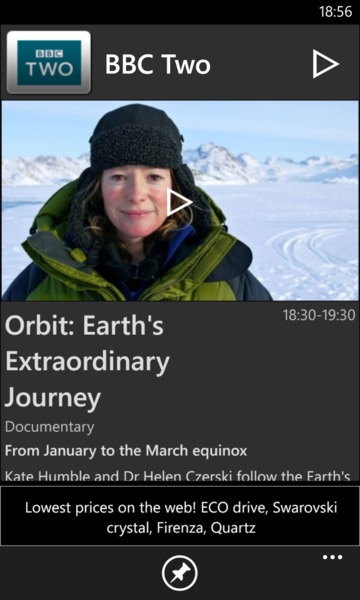 Given that the app is simply streaming what is being broadcast to UK viewers, you will have to sit through TV-ads. While there's no way to skip the TV ads, there is an on-screen control to repeat the last few seconds of the stream, which is useful if you missed a word or fast action sequence.
In addition to the commercial TV ads, TVCatchup also places ads with its TV guide, but there are no pre-roll adverts to sit through, fortunately.
The app is not available quite yet, but I have been told by a source inside TVCatchup that it should be on general release in the Windows Phone Store within the next two weeks.