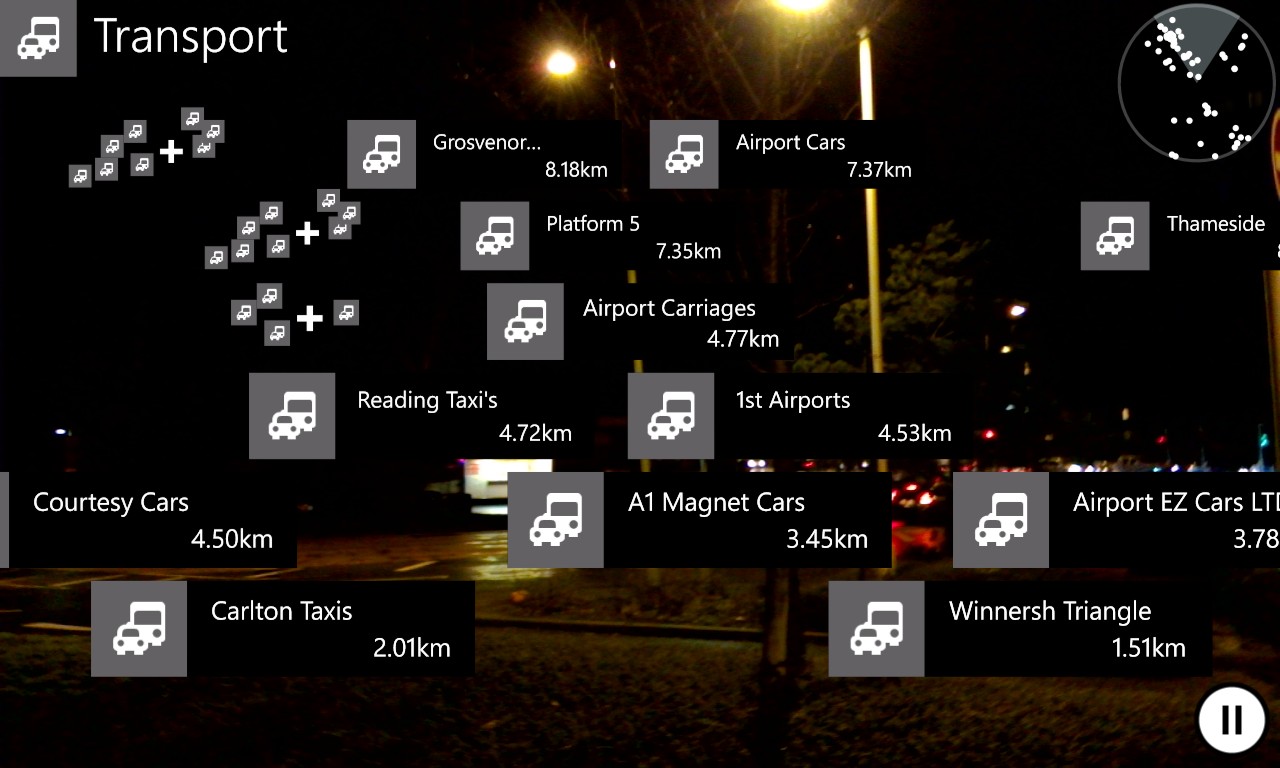 New in this version of City Lens (see the video below, which illustrates most of this) is:
Sightline – De-clutter your surroundings. With the new Sightline feature in City Lens, you can narrow your view to just what's in your

direct line

of sight, making it easier to spot great places that are right in front of you. Note that if none of the items are in line of sight, the 'Sightline' icon (bottom left, normally) doesn't appear, etc.
Freeze view – Browse more naturally. When scanning your surroundings in camera view, you can now freeze your view (with the pause icon, bottom right)

and study

your options without having to keep your phone pointed at the target. Just tap and the screen "freezes," letting you browse the scene more comfortably.
Quick info – Get the essentials in camera view. Tap a virtual sign once to view the place's address overlaid on your display (appears on the top of the screen) while you keep scanning. Then tap again to share,

get directions

, or view reviews, photos, and more.
Pin favorite categories to start – Your most common searches with a tap. City Lens now lets you pin favorite categories to your home screen. Now wherever you are, you can find something you love nearby with just a tap.
Create Live Tiles – What you want

at a glance

. With new Live Tile support, you can easily see when your favorite places are nearby. Just pin a favorite search to your home screen and right in the tile you'll see your closest options without even having to launch the app.
To download the update, just look in the Windows Phone Store. If you can't see the update waiting, look in the Nokia Collection, etc.
A very nice update and great to see this application finally mature.