Michael also states in his video that that the polycarbonate body has picked up a lot of scratches, but its glossy look manages to hide much of those marks. Indeed it was difficult to see the scratching on his device.
Attention was also drawn to scratches on his Lumia 920's screen. While it was surprising that a device with Corning Gorilla Glass 2 had any scratches at all. However, it was pointed out in the video that the scratches were most likely in the Oleophobic layer that coats the glass. Furthermore, it was commented that the screen scratches were remarkably small given how the phone had been dropped on its face numerous times.
That's Pocket Now's take on the Lumia 920, but what do we here at All About Windows Phone. I've had my Lumia 920 since the beginning of December 2012. In that time it has seen a fair amount of action, and the polycarbonate back has scratched up quite a bit, but the silvered camera bezel and the camera glass itself have fared quite well. The scratches to the polycarbonate are deep enough to feel, but just as was found by Pocket Now, they are not always visible. This is thanks to the polycarbonate being the same colour all the way through the material. I'm not so sure that glossy surface makes the scratches harder to see, as the scratches tend to interrupt specular reflections, and so a matte surface would diffuse such reflections and make scratches even hard to to notice - but I could be wrong!
I also had one unfortunate incident where the phone slid, on its screen, over the rough frictional pads in the bottom of my bathtub, and the markings to the screen were minimal. It's upsetting to see any marks to a screen glass, but it was impressive that it wasn't worse.
Here are some photos of my Lumia 920.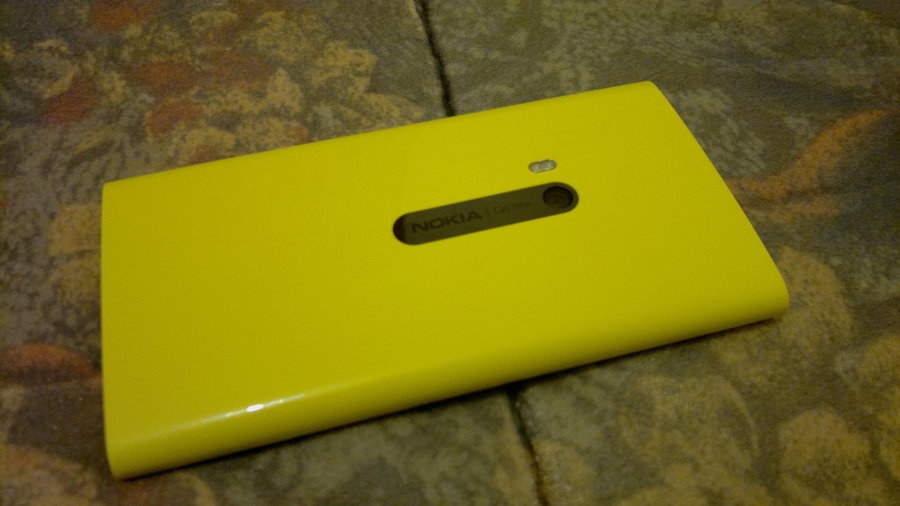 Above: Looking immaculate from regular distance
Below: Showing up the scratching (looking better in the photos than in real life)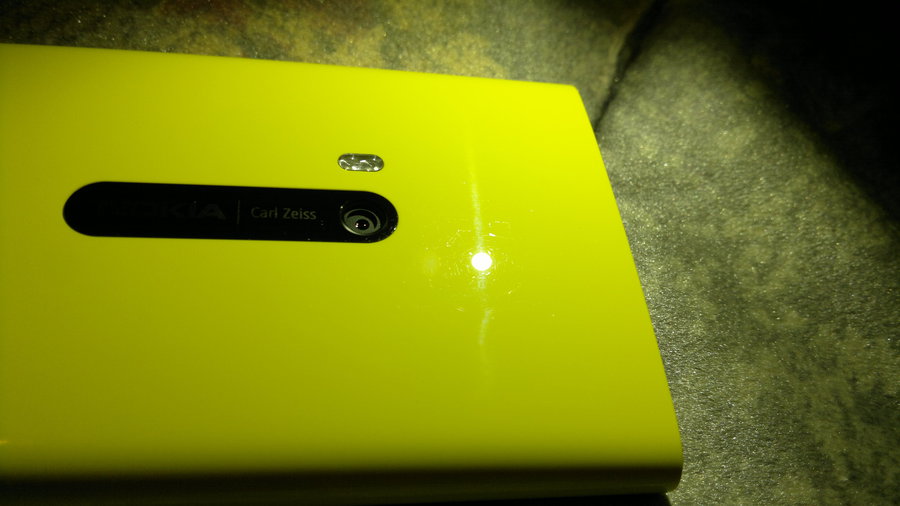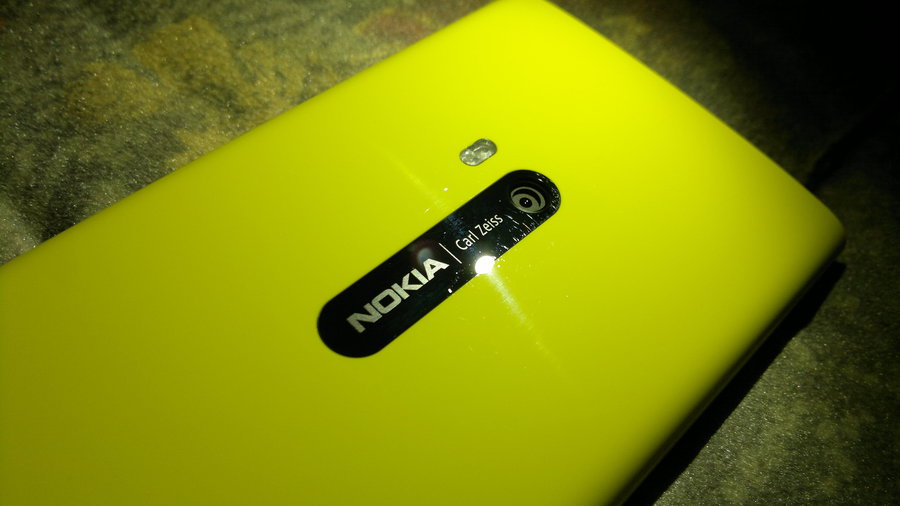 Via WMPowerUser