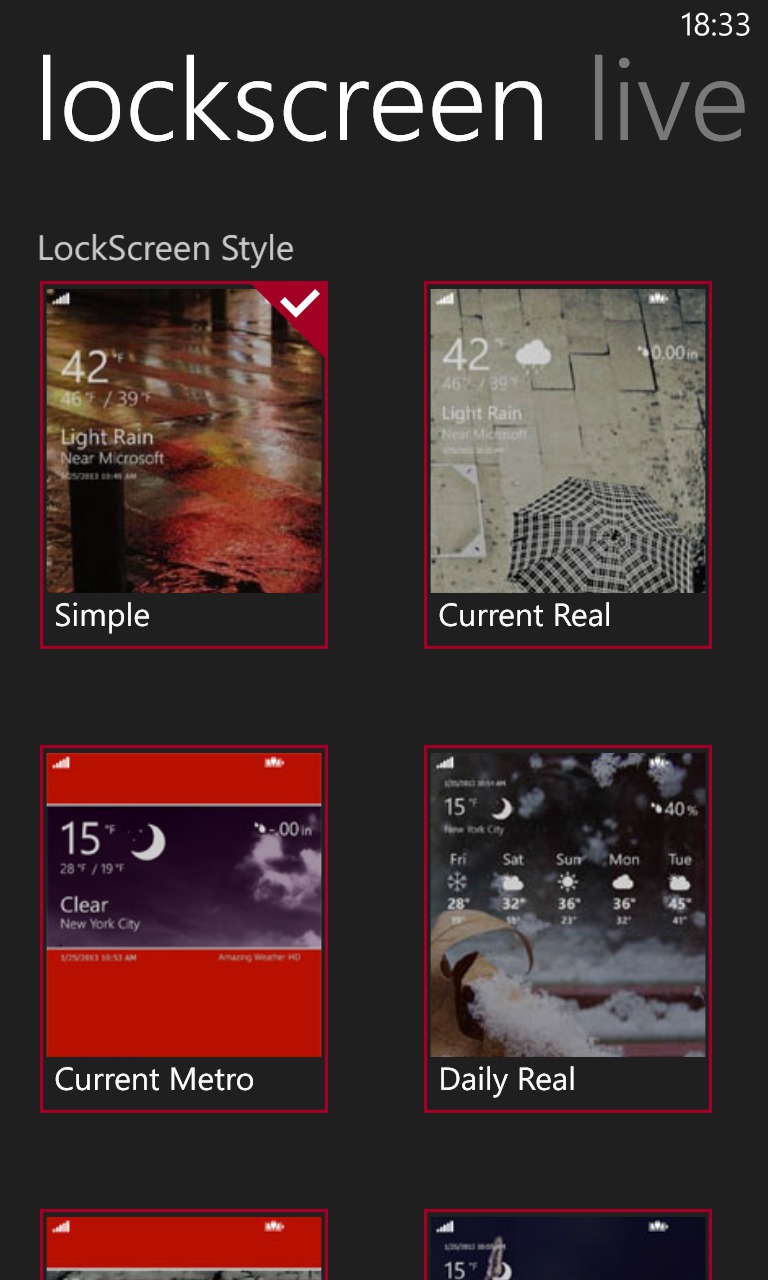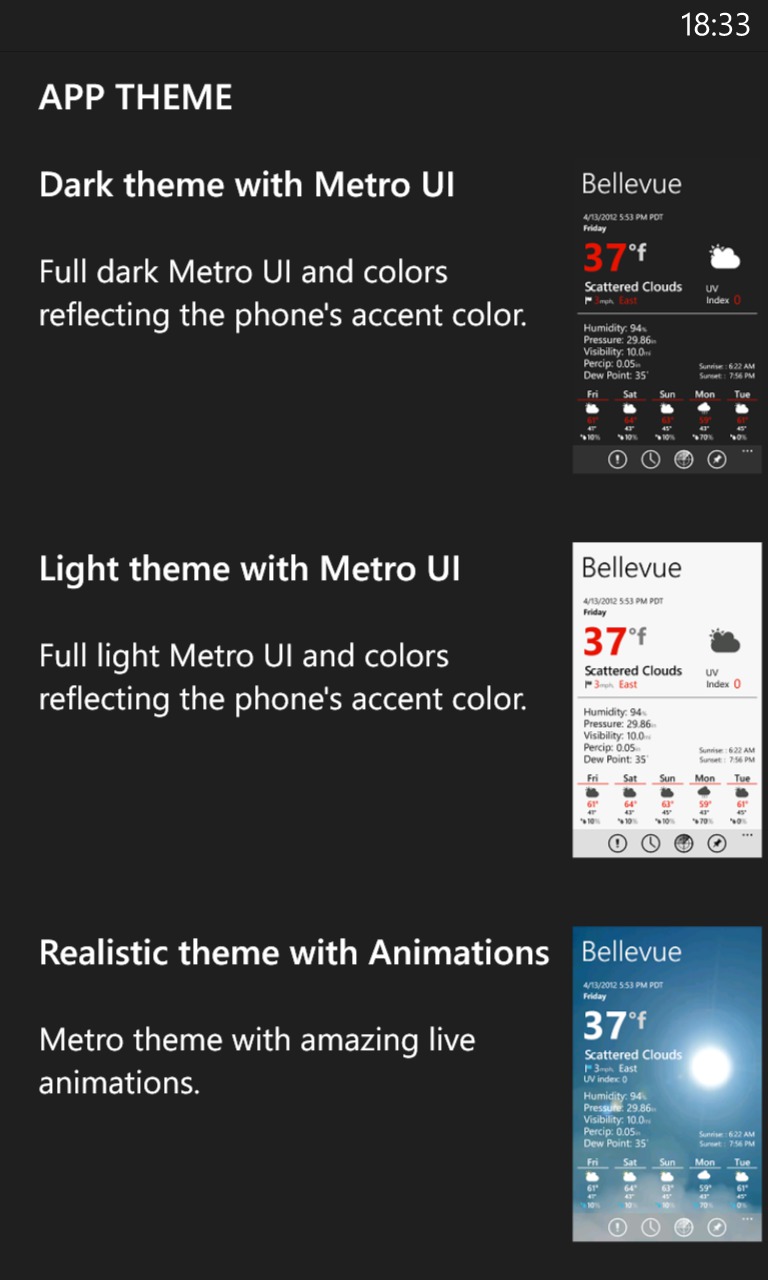 You can manually select local or remote weather stations, and tapping the pin icon on the toolbar takes you into a screen where you can "mix and match" tile themes for the front and back of the tile for each of available tile sizes.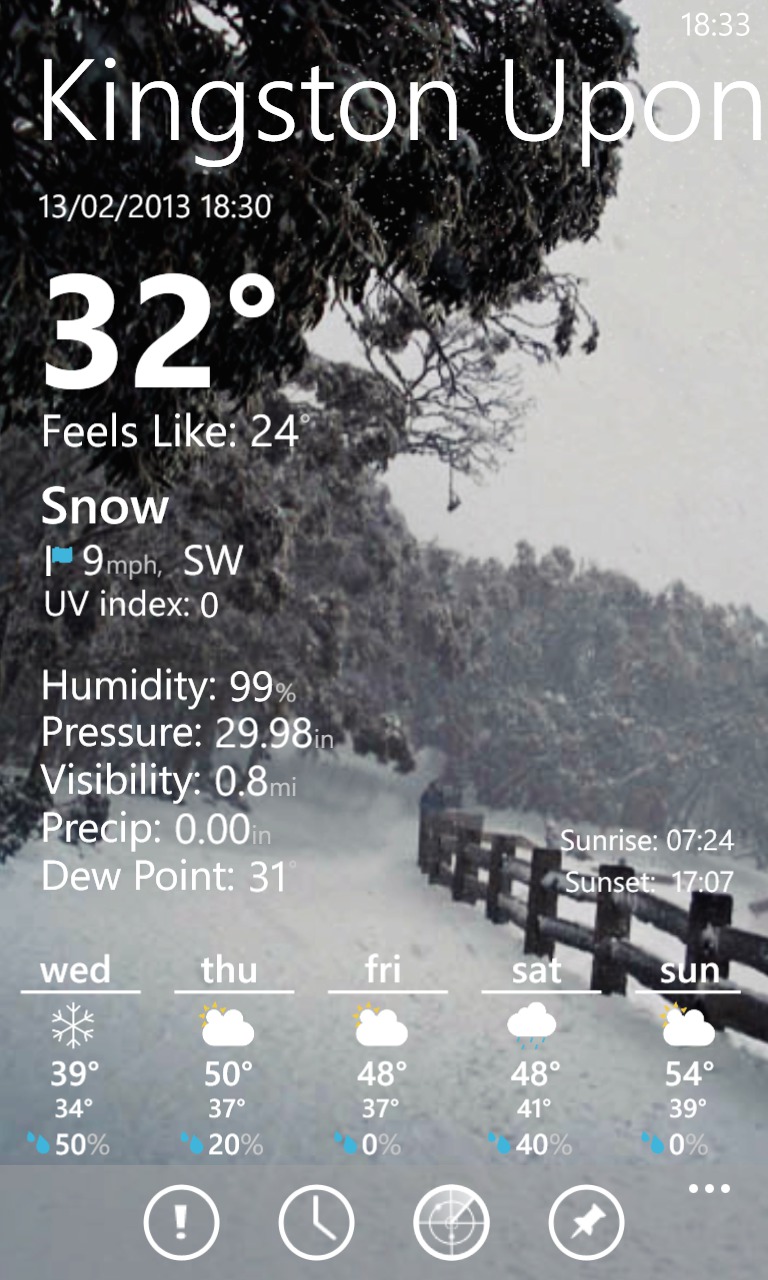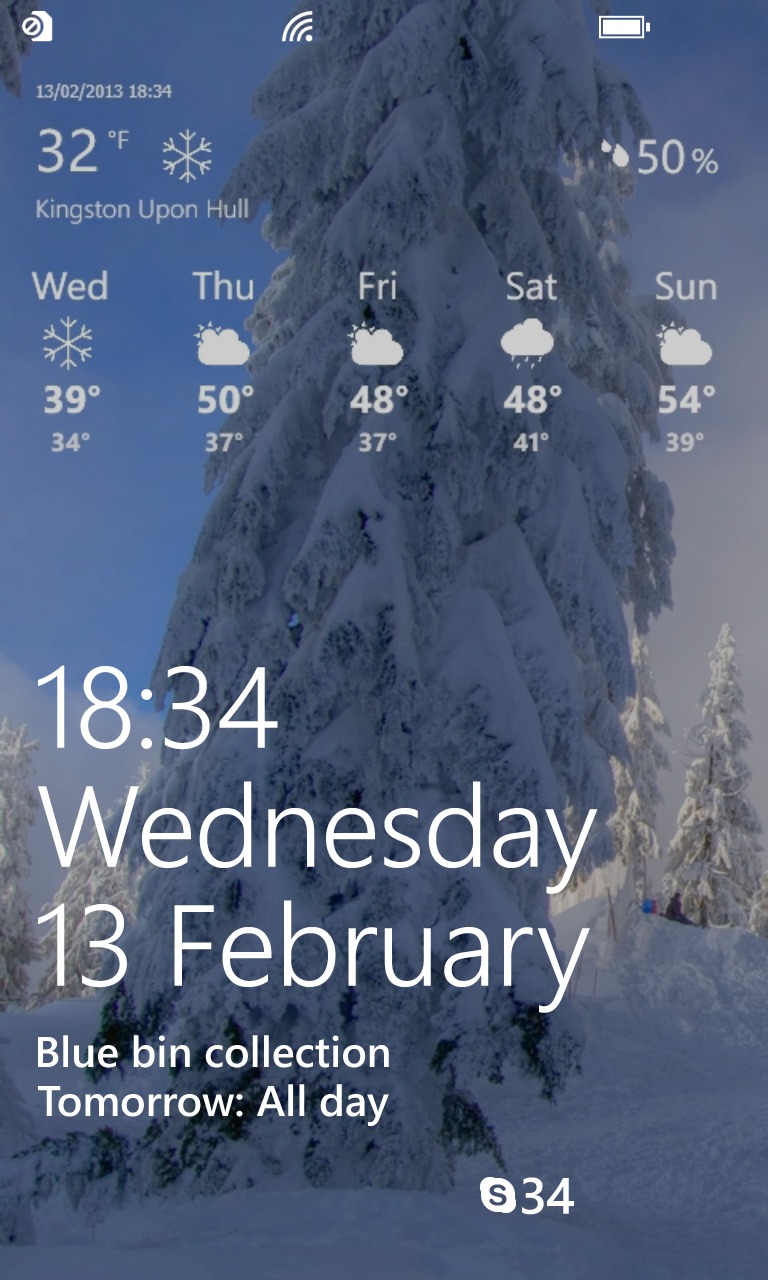 Similarly, there are seven variants of the lockscreen style, with background images corresponding to the current weather conditions in some options. It's also possible to set Amazing Weather HD to use the Bing image of the day, with the chosen weather data displayed on top.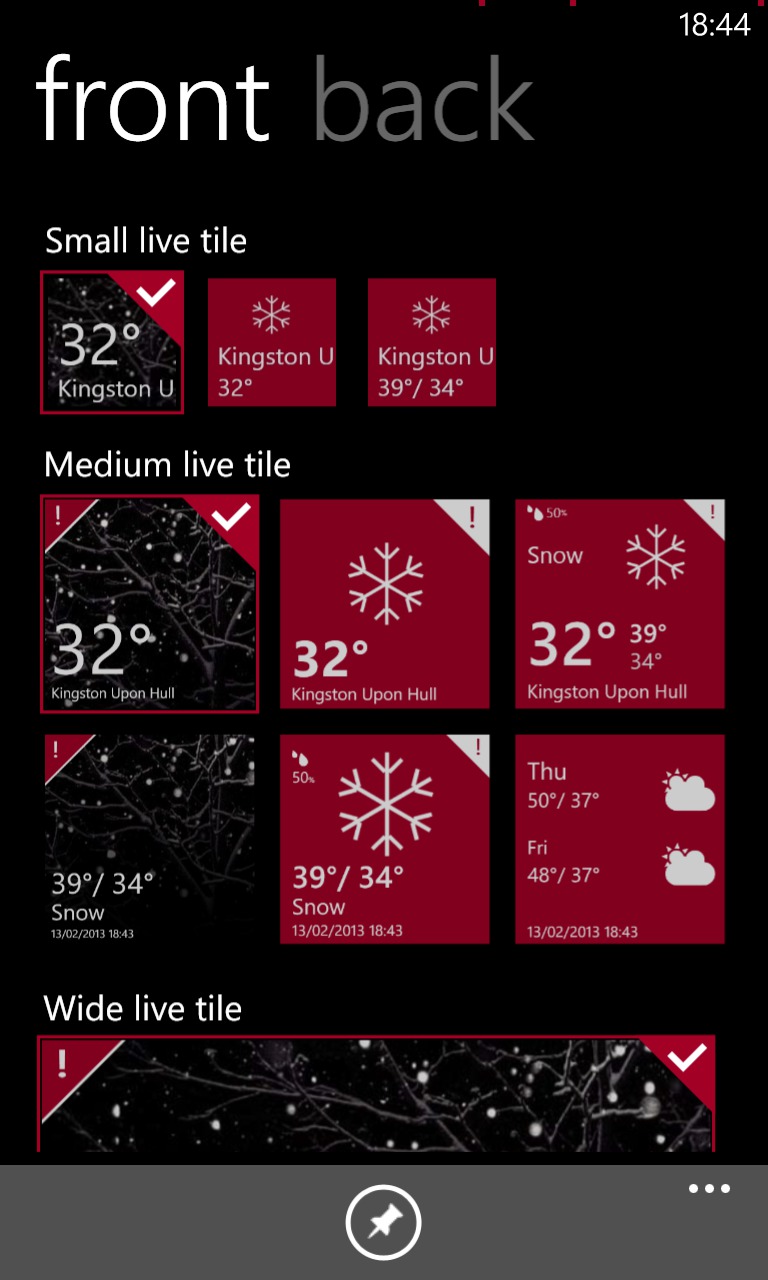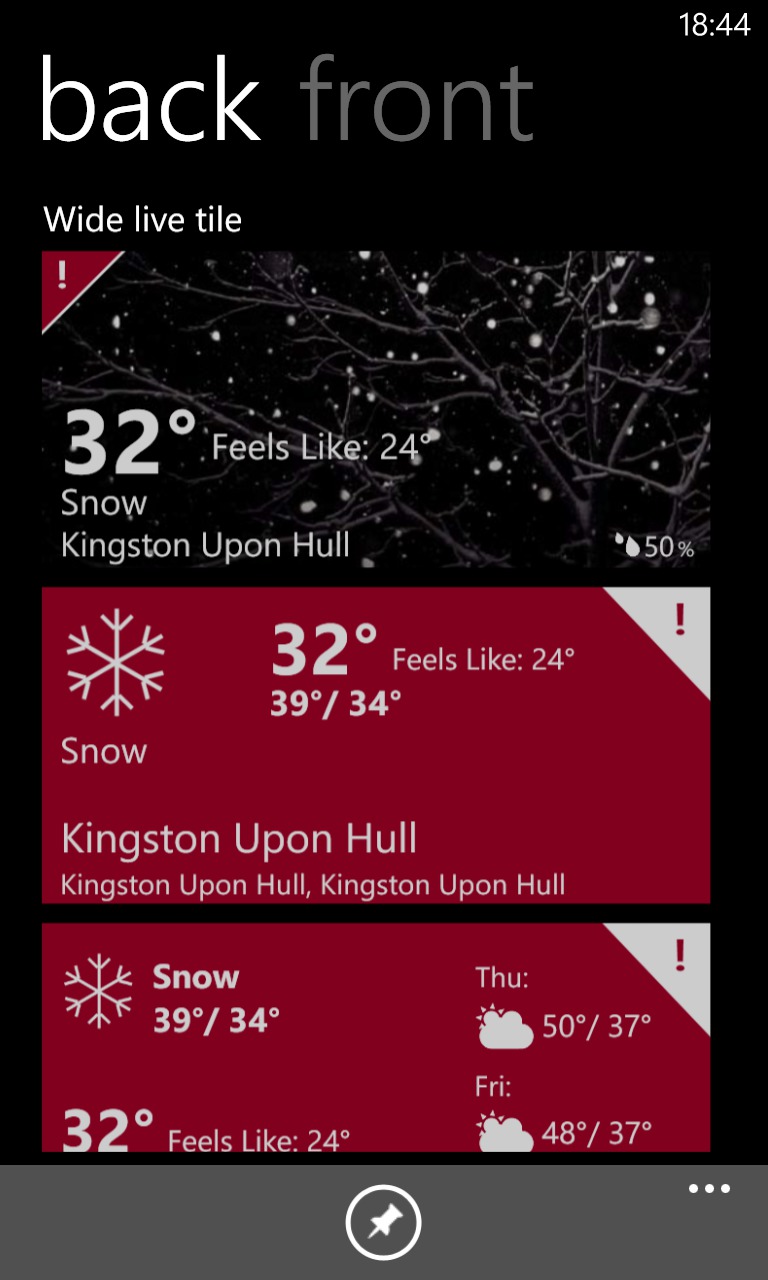 Amazing Weather HD costs £1.49 and has a free trial, check it out from our AAWP App Directory.
Via WPCentral