The core of the app is the banking functionality. It allows to see activity in your accounts at a glance (statement), transfer money between accounts (account transfer), pay bills (pay a person or bills), and send money to other users on the app using just their phone number (pay your contacts).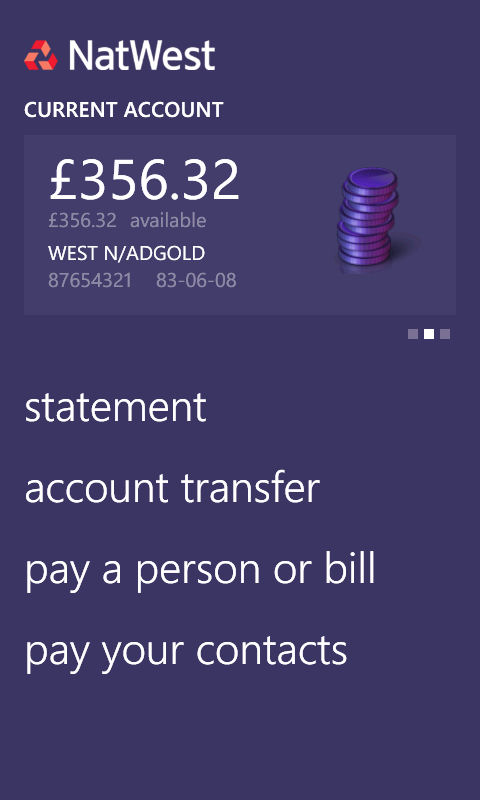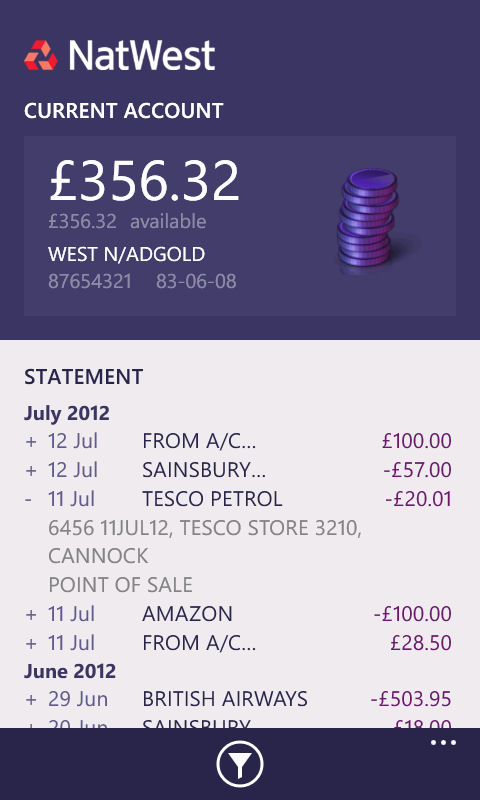 Outside the core banking features of the app there are some helpful extras. There's a find my nearest bank / cash machine section, which is useful when you're out and about (the data is also more up to date than Bing). There's also support for NatWest's Get Cash service that allows you to get withdraw money from a cash machine (NatWest, Tesco, or RBS) using a secure cash code (a code you type into the cash machine). This is useful if you have forgotten you're card, but is also, in some ways, more secure than using a card.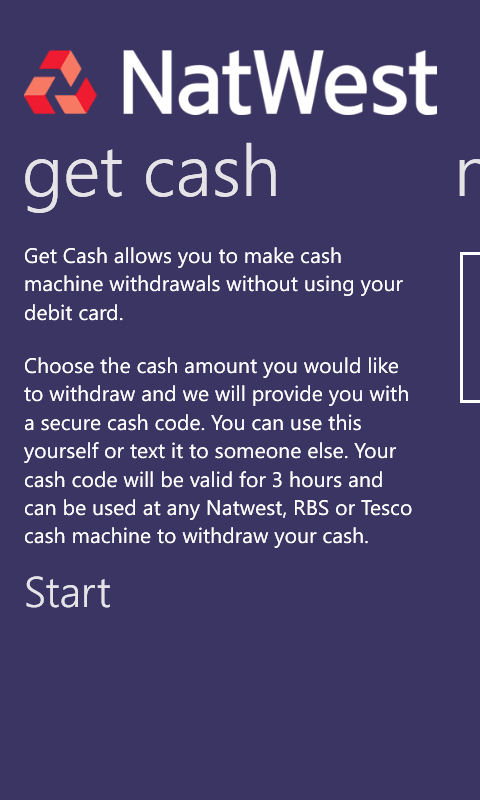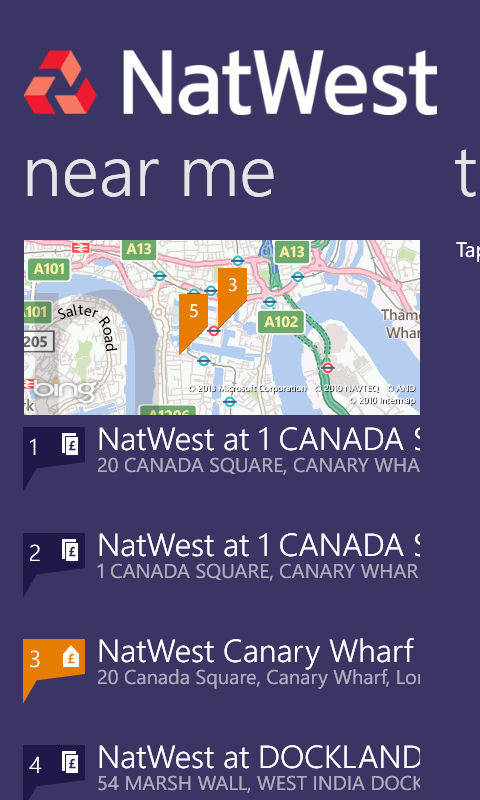 Windows Phone Store description:
With NatWest Mobile Banking, managing your money on the move is even easier:

View your transaction history for most of your accounts, search for historical transactions on your current accounts and savings accounts
Get Cash from NatWest, RBS or Tesco cash machines without a debit card
Send money to NatWest Mobile Banking customers that use this app – all you need is their mobile number
Pay bills or people – just set up and make your first payment in Online Banking beforehand
Transfer funds between your accounts
Find your nearest cash machine or local branch
Top up your pay as you go mobile phone and up to four others (service not available on the 3 network).
There are numerous banking apps available for Windows Phone, with more being made available every month (e.g. an app from Belgium bank KBC was also released today), but NatWest is notable for being one of the first UK banks to support the platform. It's exactly this kind of app that is frequently given as an example when people talk about the "app gap" on Windows Phone. Clearly no banking app is universal, but banking apps in general are popular with consumers. They are great examples of apps that do well regionally (topping the charts in their home market), but form only part of the long tail on a global basis.
NatWest is a free download from the Windows Phone Store. It is available for both Windows Phone 7.5 and Windows Phone 8.