Of course keen Xbox Live players will know there is already a version of Bejeweled in the Store, so what is going to encourage you to pick up this version? Put simply, the '+' at the end of the name.
This signifies the addition of two new game modes and improved graphics. Butterfly mode will see you colour matching the butterflies to gems to release them from the game grid (before they reach the evil spider at the top of the screen), while Zen mode removes all the scoring, time limits, and the extra rules for a calmer gaming experience.
These sit alongside the existing Classic, Lightning, and Diamond Mine modes from the previous versions.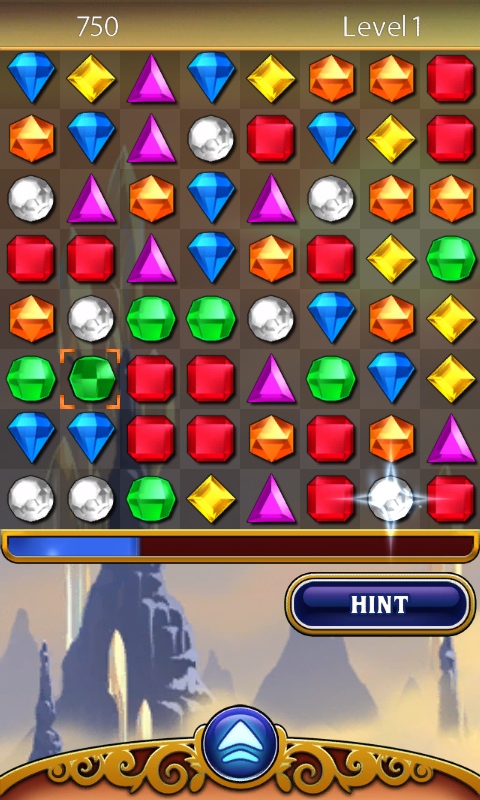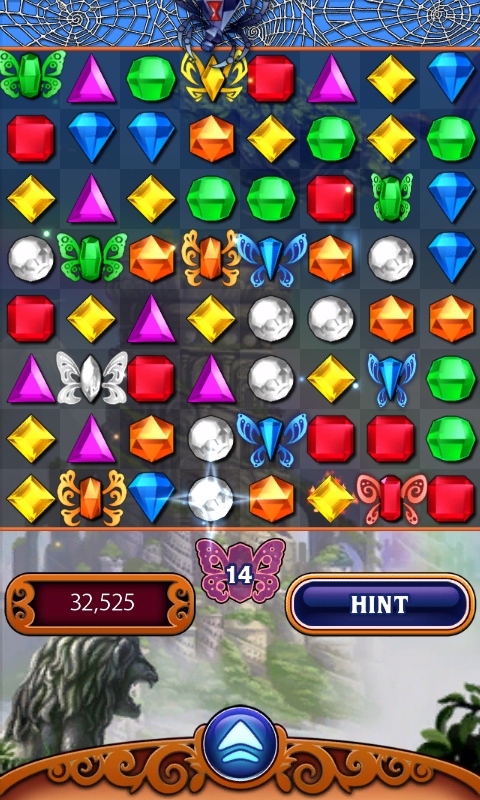 For those of you looking to build up your gamer scores in Xbox Live, you'll be glad to know the game provides a whole new set of 200g you can earn through new achievements.
Watch out for a full review on AAWP in the near future, in the meantime you can grab the trial version (or purchase the full version) via the Nokia Collection on your device, or online through the Windows Store.