Zuma's Revenge plays very quickly and smoothly, although it does feel that the large playing area on the smaller screened Window Phone handsets is a touch too small - especially with the extra furniture and chrome around the screen reducing the playing area. But it does mean you have less space to watch - and you'll be watching a lot because Zuma is fast moving game that requires a good balance of strategy, skill, accurate shooting, and a bit of luck.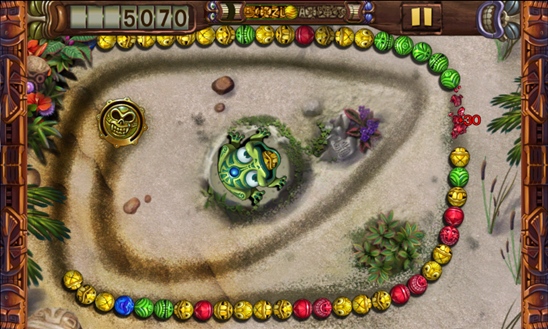 From the directory listing:
Survive a newly evolved world of Zuma where evil spirits and tiki bosses rule the land! Conquer over 60 riveting levels by firing stone spheres to make matches and destroy the deadly stream of balls. Slide and hop for smarter shots, hit targets for exotic bonuses, detonate power-up balls, battle six imposing tiki bosses, and guide your agile amphibian to victory! Will you succumb to the perilous pitfalls of two game modes, or can you tame the jungle in this ball-blasting challenge?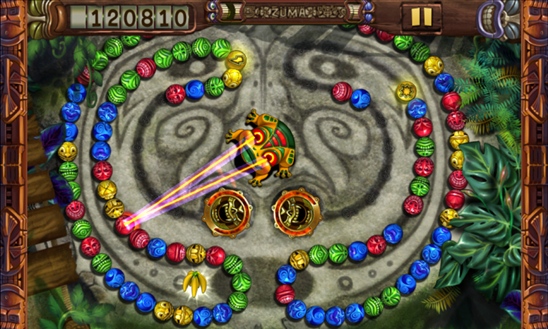 You can pick up your copy of the trial version (or the full version) in the Nokia Collection, or look over the entry in the Windows Store.