The install is quick and makes sure that you have the latest junctions, road fixes and new routes pre-programmed into your phone. Although you can trust us to keep an eye on updates in the future, I'd recommend you check for updates yourself every month or two, as well.
These offline maps are also used by Nokia Drive, for the Windows Phone 8 devices that have this built-in or installed.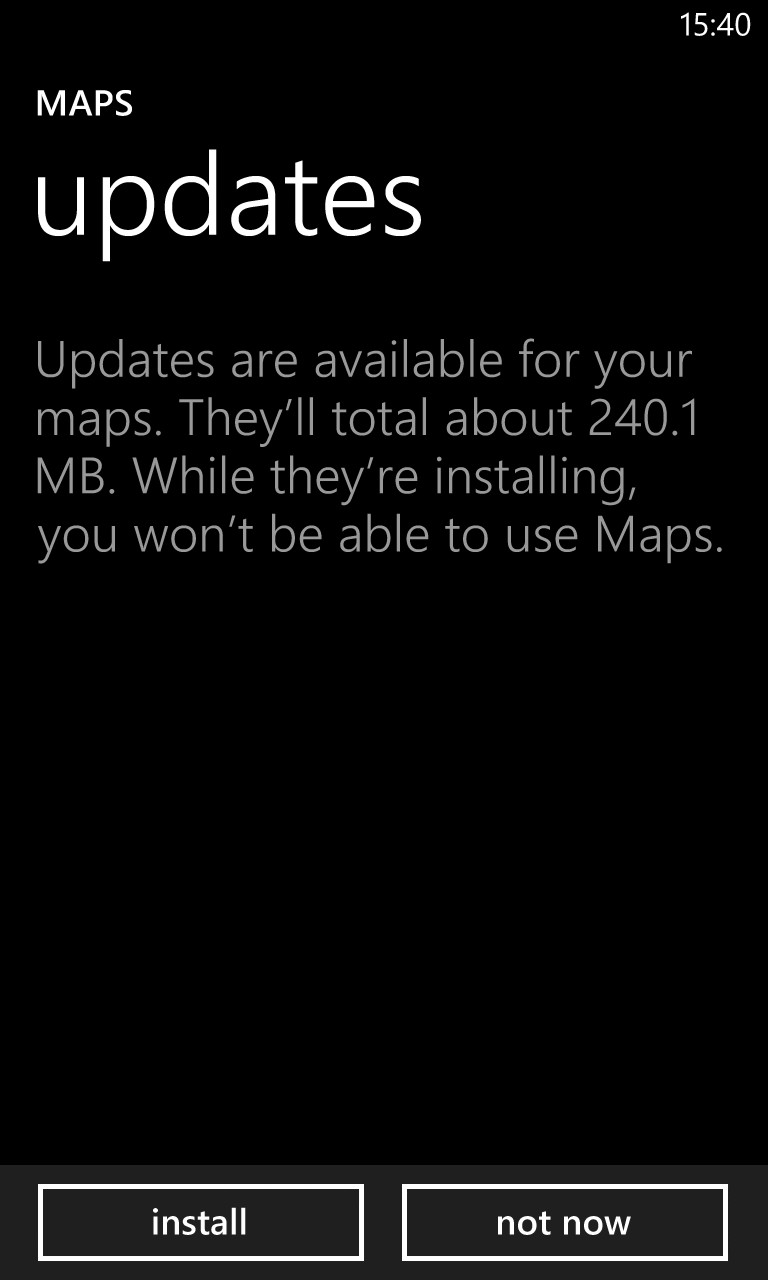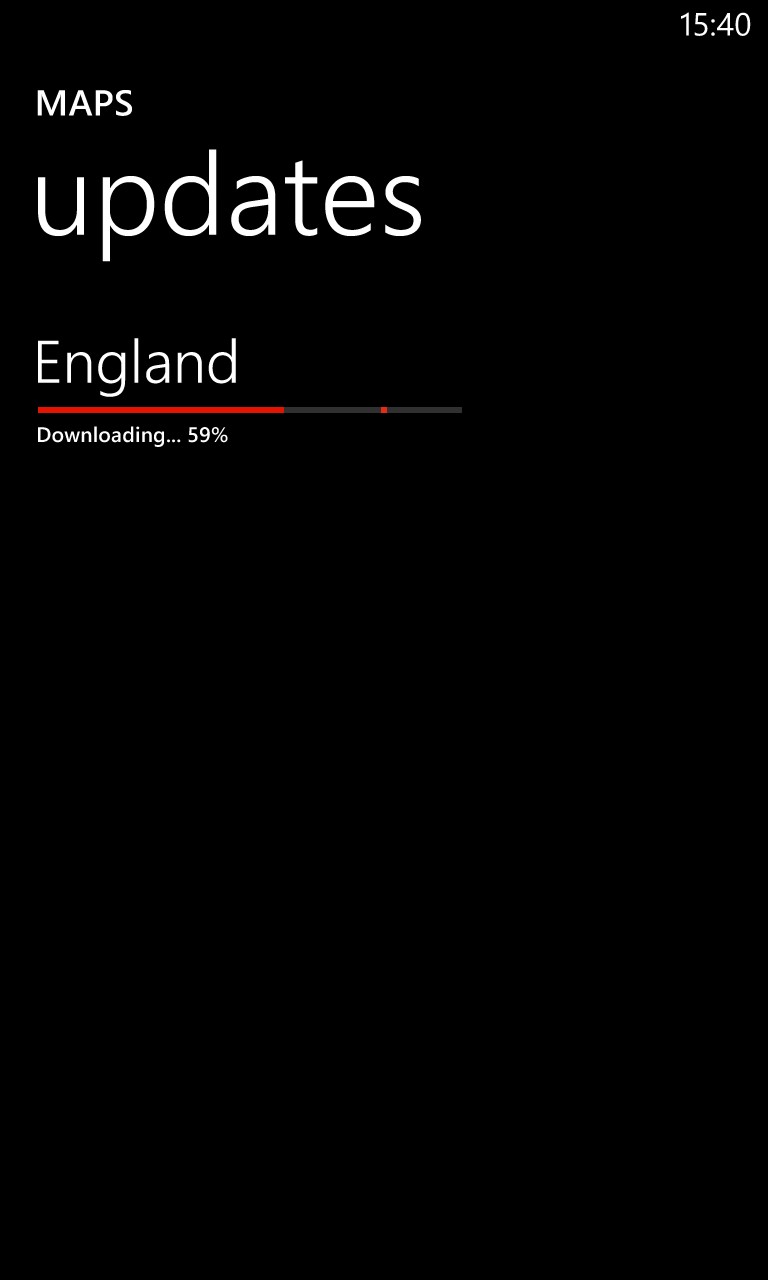 Nokia recently detailed some of the effort that goes into updating its maps in this post on the Nokia Conversations blog. The process is continuous with updates taken from both user feedback, local experts, aerial and satellite photography, and a fleet of data collection vehicles.
For example, in the UK in the last 6 months the company has added or amended:
65,957 km of road
26,452 street names
2,483 turn restrictions
3,203 roundabouts
869 one way streets
13 sections of motorway
7,900 road directional signs
5,232 speed limits.
The same figures for the last 18 months are:
133,510 km of road
56,422 street names
7,288 turn restrictions
6,788 roundabouts
2,400 one way streets
103 sections of motorway
13,382 road directional signs
15,083 speed limits