The BBC iPlayer app, at least for the UK market, is an anchor app, one that a significant percentage of users expect to be available and that is used as yard stick for measuring app availability on the platform as a whole. The forthcoming availablility of the BBC iPlayer app therefore plugs a notable hole in the Windows Phone Store line-up, and gives the platform more credibility in the eye of both users and other developers.
The announcement was made on the BBC's Internet blog by Cyrus Saihan, Head of Business Development:
"Today I can let you know that we have signed a deal with Microsoft that will enable us to bring BBC iPlayer to the Windows phone platform.

We will be releasing a shortcut to BBC iPlayer in the near future which will be available in the Windows Phone Store, enabling the BBC iPlayer website to work on Windows Phone 7.5 and 8 via a live tile.

This shortcut will wrap the BBC iPlayer mobile website together with our media player. Hopefully these and other developments will help to expand our online reach further. Our latest figures show that over 650 different device types can access BBC iPlayer."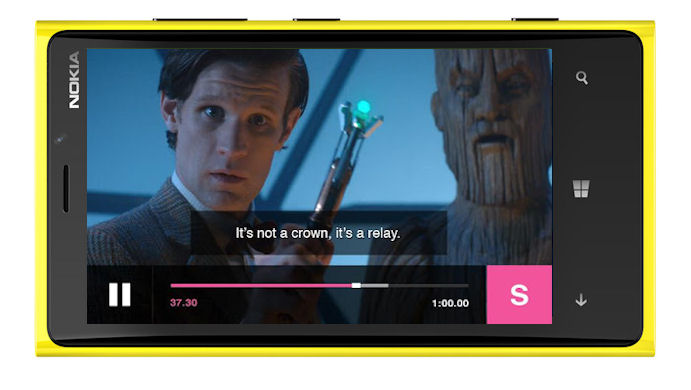 The BBC has not given an exact time frame for the availability of the app, but has promised to keep users updated on the launch in the coming months. This would suggest we can expect to see iPlayer for Windows Phone arrive some time in the next quarter.
Previsouly the BBC had indicated a bug in Windows Phone 7.5's media implementation prevented content from iPlayer from being played. That's presumably now been fixed, perhaps in the 7.5 to 7.8 software update. Last year the broadcaster has also suggested that investing in a Windows Phone 7 app was not a good investment due to the changes coming in Windows Phone 8 which would require a rebuild.