Why so much fuss about Instagram?
The Pew Research Center recently released its latest report from its Internet & American Life Project and it included some data on the use of social networking sites in the US. This provides some useful context to discussion around the importance of various social networking apps on smartphones.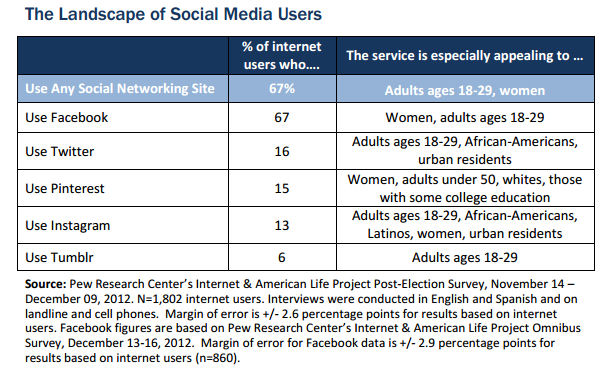 It's fair to say that a little extra weight should, because of their nature, be given to the mobile first social networks (Twitter and Instagram). However, even with this in mind it's obvious that Facebook remains the queen of social networks, making it clear why Microsoft built Facebook support into the Windows Phone platform and why the company continues to put resources into building the official Facebook app.
The case for Twitter, Pinterest, Instagram, and Tumblr is less clear cut, though they are clearly all big enough to justify dedicated apps, but perhaps, especially in the case of Instagram, not the volume of noise that seems to generated when discussing missing apps on Windows Phone.
Of the four, currently only Twitter has an official Windows Phone app. Like Facebook, it is also built into the platform's People Hub. There are also numerous third party apps, so it's easy to see why there are rarely any complaints about a lack of Twitter functionality on Windows Phone.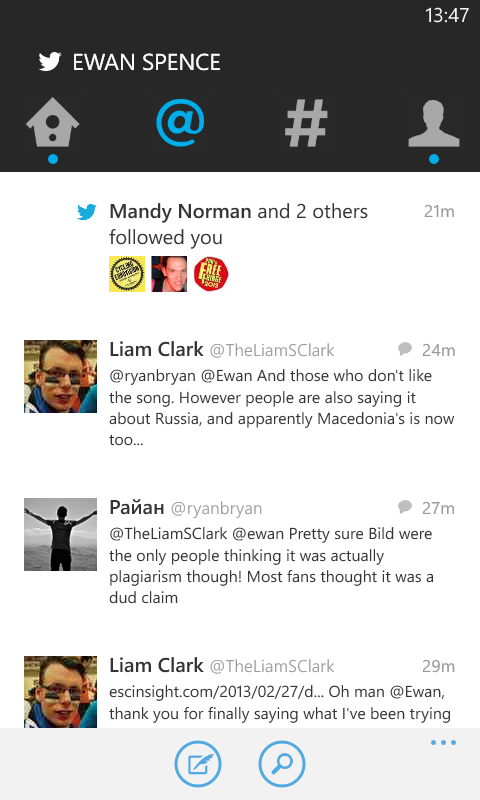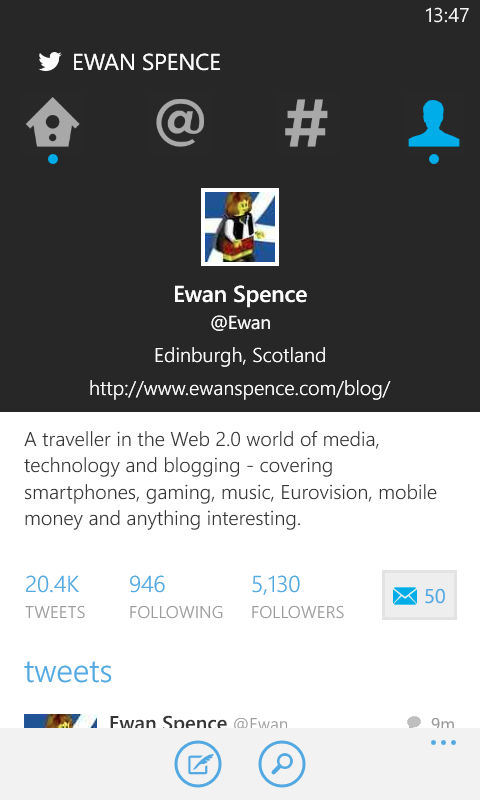 Official Twitter app
Pinterest has no official apps, but there are a number of third party options, and, thanks to a relatively open API, the gap between the official app (on iOS and Android) and third party apps on Windows Phone is relatively small.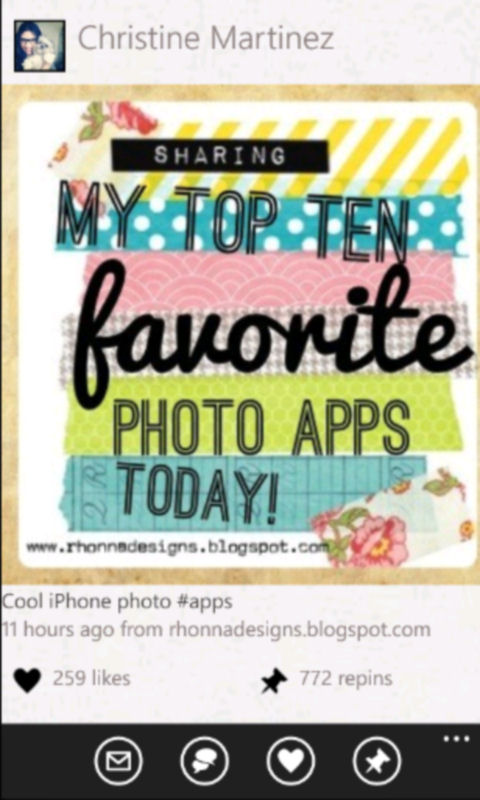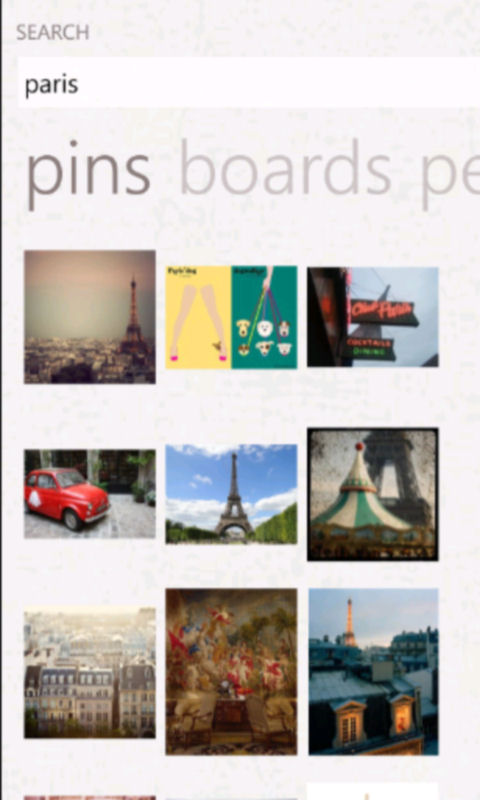 Third party app Pinspiration
Likewise Tumblr has a number of decent third party apps in the Windows Phone Store. Moreover, Nokia announced at MWC that an official Tumblr app would be coming to Windows Phone shortly, answering the Tumblr app question for the time being. Details on the app, which will be available in the next few months, are thin on the ground, but Nokia did say that voice command and Live Tile support would be included.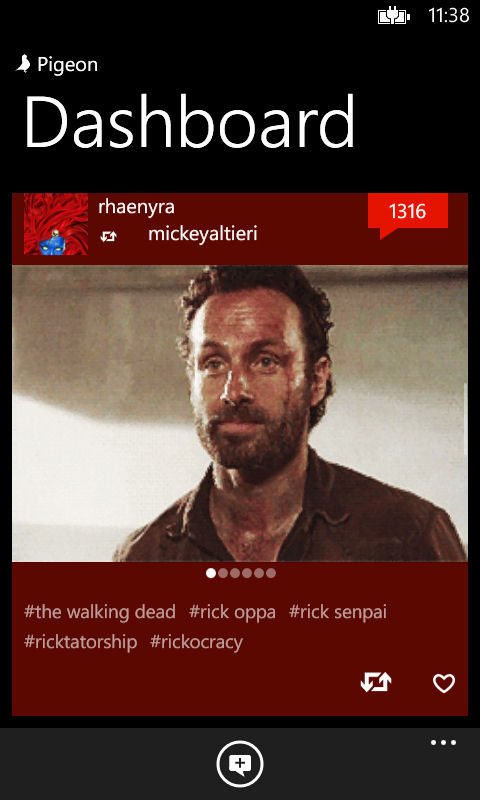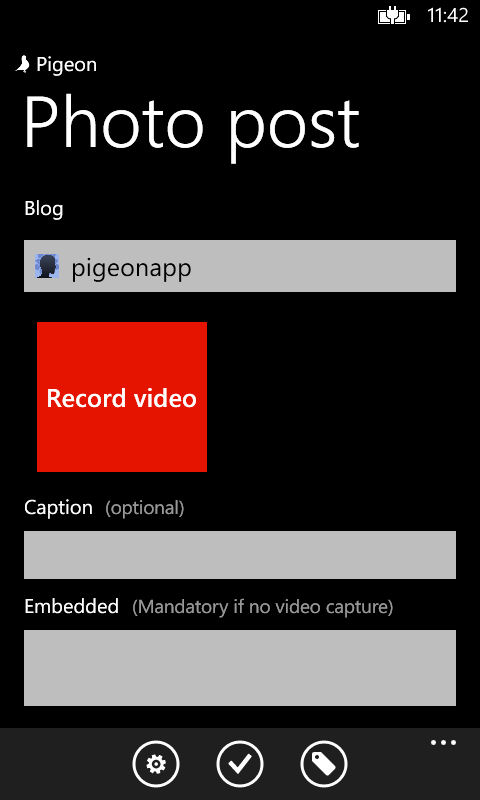 Third part app Pigeon
Instagram also has a number of third party apps available in the Windows Phone Store, but they lack the polish and, more importantly, some of the features of the official app, which is currently only available on iOS and Android. That's because, due to limitations in the Instagram API, third party apps can view, but not post images to the service. This API exclusivity is one of the reasons for Instagram's success, but also helps explains why demand for an official Instagram is stronger than for other social networks.
Ultimately though, it is also the nature of app that generates much of the buzz. Social networking apps are inherently community focused, attracting exactly the type of users who are more likely to agitate loudly online for an app for their preferred social network on their preferred smartphone platform. In the case of Instagram that's magnified further by a sense of exclusivity and fiercely partisan community... and perhaps that's also the a key reason why Instagram is seen as a must have app. It may not have the reach of Twitter of Facebook, but it does, more than any other social network, seem to have captured the zeitgeist of the smartphone era.