Once you've placed an order you'll need to get on your feet and go and collect, and pay for, your foot long sub, but you can feel smug about the fact it should be ready and waiting for you.
Do note that this is a UK specific app, and currently only covers SUBWAY outlets in Greater London, although the developer does plan to add support for additional regions soon. A separate SUBWAY app for select other markets (including New Zeland) is also available from the Windows Phone Store.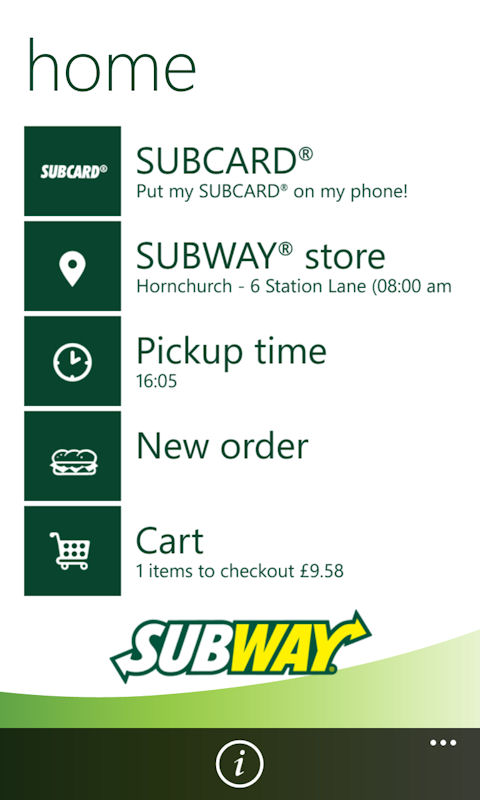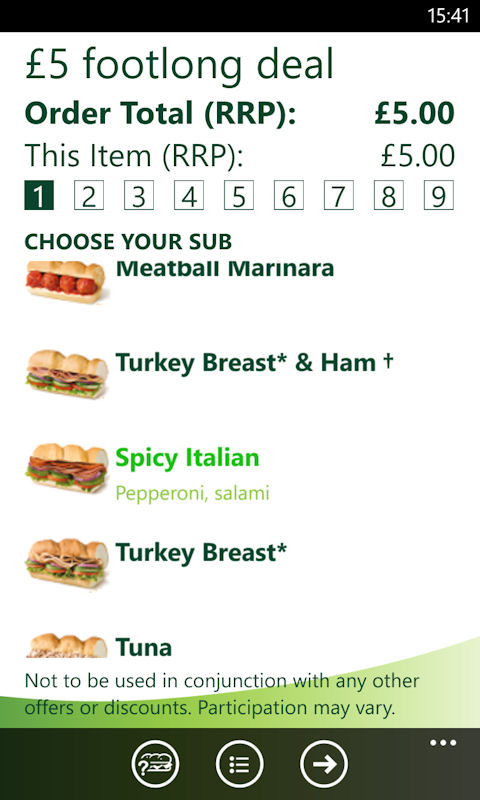 Windows Phone Store description:
Now you can order SUBWAY® menu items and check your SUBCARD® balances from your Windows Phone.
The SUBWAY app can be downloaded from the Windows Phone Store.