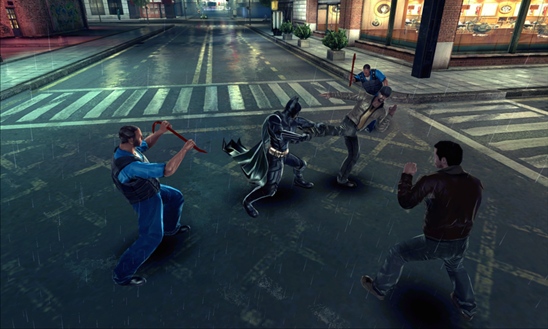 From the directory listing
Dozens of missions plus random events will make you feel all the thrill of being a superhero.
Deal with hostage situations, bomb squads, jailbreaks and car chases to prove that you're the true protector of Gotham.
A thrilling fighting system that puts you right in the heart of the action thanks to many different moves and cinematic effects.
Collect items hidden within the city to unlock upgrades and new fighting skills for Batman.
Access Batman's complete arsenal and learn how to take full advantage of each tool.
Use the Grapnel to cross the city or to defeat foes, throw the Batarang to knock out your enemies or to hit a distant button; the possibilities are infinite.
When kicks and gadgets are of no use, The Dark Knight relies on his vehicles to get the job done.
Drive the Bat-Pod for special vigilante missions or pilot The Bat for fast travel across the city.
Explore the entire city of Gotham and its different districts spread across a huge map and enjoy stunning graphics for total immersion in the dark universe of Batman.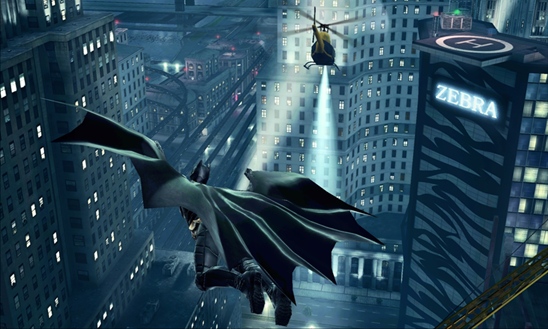 I'm sure that eyes will be raised at the relatively high price of the game ($6.99 / £5.49) although this is a similar price to the Android and iOS versions of the game. What might be more of an issue is the size of the game. Although it is listed as 773MB, you'll need to have around 5GB of free space on your internal drive to install the game.
You can download the game (over Wi-fi!) from the Windows Store now.