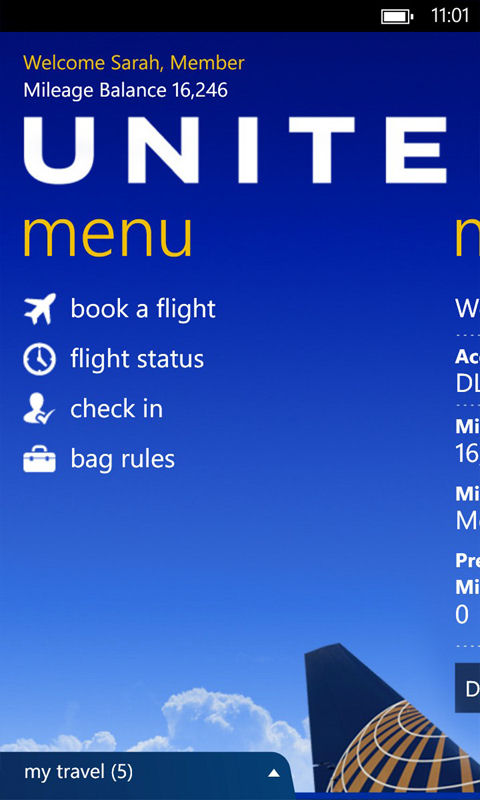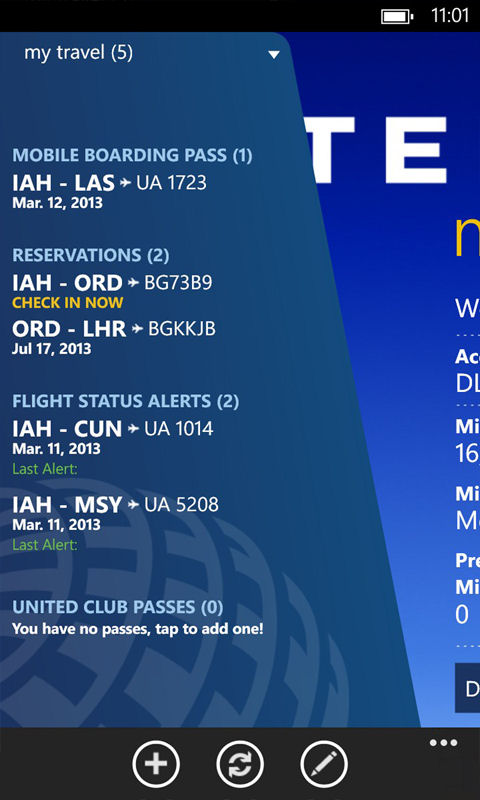 United is a "deep" airline app - what that means is that it is well integrated into United systems. The mobile app can do almost everything you can do on the United website (or by calling up customer services). For example, the Flight Status section of the app shows the standard seat map, departure gate, and in-flight amenities (WiFi, entertainment, power, etc.), but also let's you view the upgrade list (i.e. lets you see how likely it is you'll get an upgrade based on your ranking in the loyalty list).
There's also good platform integration - bookings can be saved to the calendar - and specific reservations can be pinned to the Start screen for quick access to flight information. There's also optional lock screen integration, with flight status and gate information shown in the text area of the lock screen.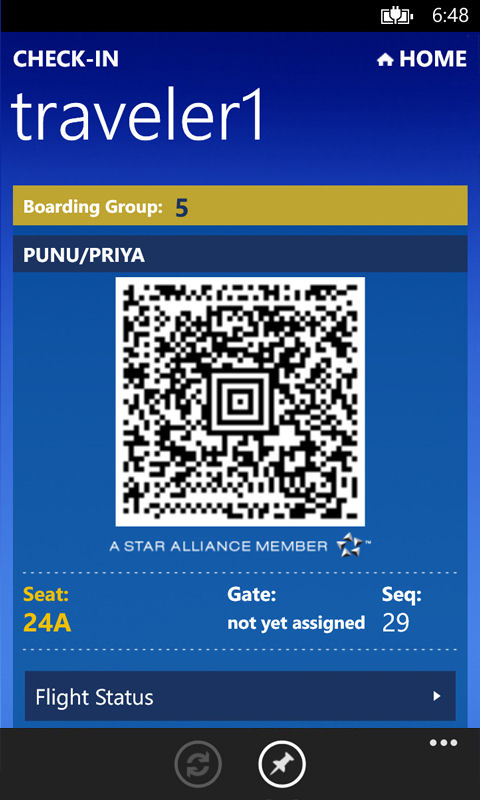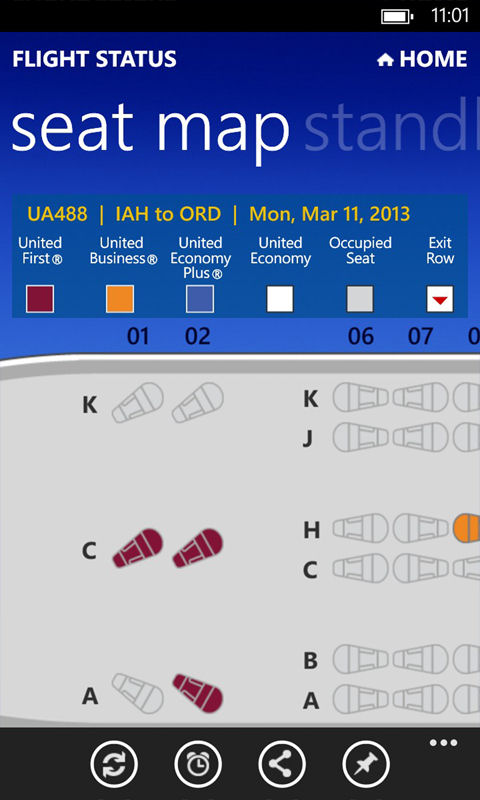 United has also manage to squeeze in a few extras that are worth a mention. Firstly there's quick access to flight timetables (useful if you need to checking routing or timing information), and secondly there's a built in Sudoku game (for those waiting periods at the gate or on the tarmac).
All-in-all United is a slick Windows Phone app providing everything you would want from an airline app. The management of booking and flight information is useful, but ultimately the best tools are the mobile check-in (and seat chooser) and the ability to use your handset to store / carry a digital version of your boarding pass.
Windows Phone Store description:
United Airlines is proud to introduce our new mobile app for Windows Phone 8 devices. With helpful features for your entire journey, the United Airlines Mobile App will quickly become your indispensable travel companion.
United is a free download from the Windows Phone Store. The app is currently only available for Windows Phone 8.