Each round of voting will see head-to-head contests between various apps, until only one champion app remains.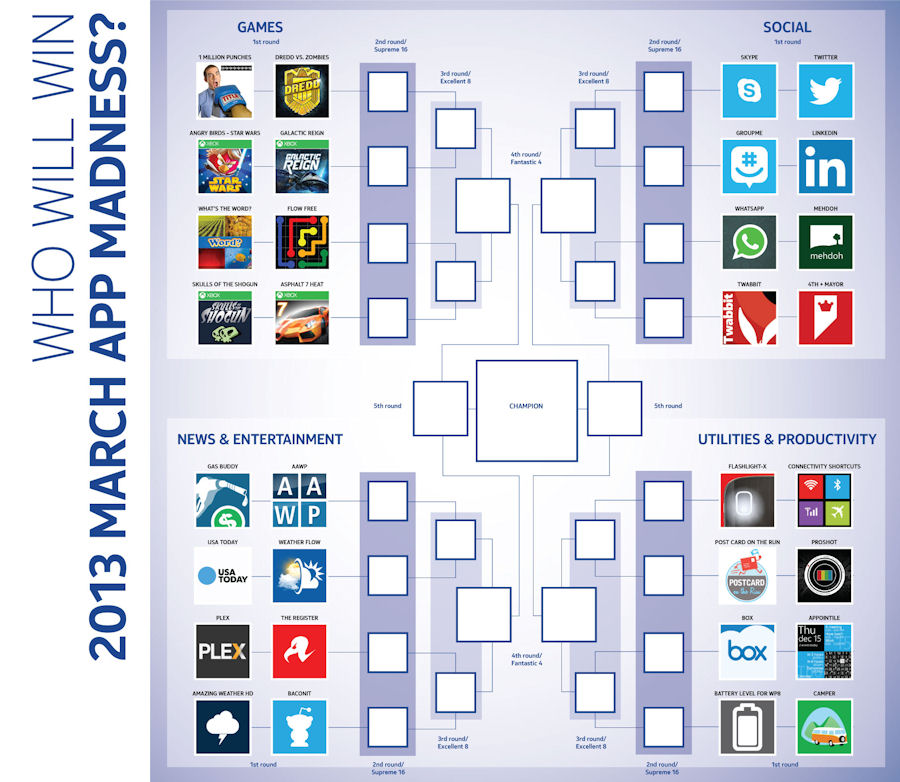 The official AAWP (All About Windows Phone) app is now available to download free from the Windows Phone Store (seach for "aawp") and aims to make it easy to access all of our content directly on your Windows Phone device. You can view our latest content, browse or search for content by section, and stream episodes of the podcast.
If you like the app please consider voting for it in Nokia's March Madness competition!