Even with the spartan app the idea of being able to summon a black car (or taxi) via your phone is a compelling idea, and one that's likely to disrupt traditional taxi services in the coming years. That's certainly reflected in some of the legal issues that Uber has faced (e.g. around licensing concerns in some cities).
Uber currently has connections with drivers in San Francisco, New York, Seattle, Chicago, Boston, Washington DC, Los Angeles, Toronto, London, Atlanta, San Diego, Paris, Denver, Dallas, Phoenix, Sydney, Minneapolis, Philadelphia, Baltimore, Sacramento, and Detroit, with more cities planned for the future. Uberjourneys are usually around 50-% to 75% more expensive that local taxis, but there's an obvious convenience elements to the ride request and payment process. Uber also notes that its customers are willing to pay more for a punctual and comfortable services.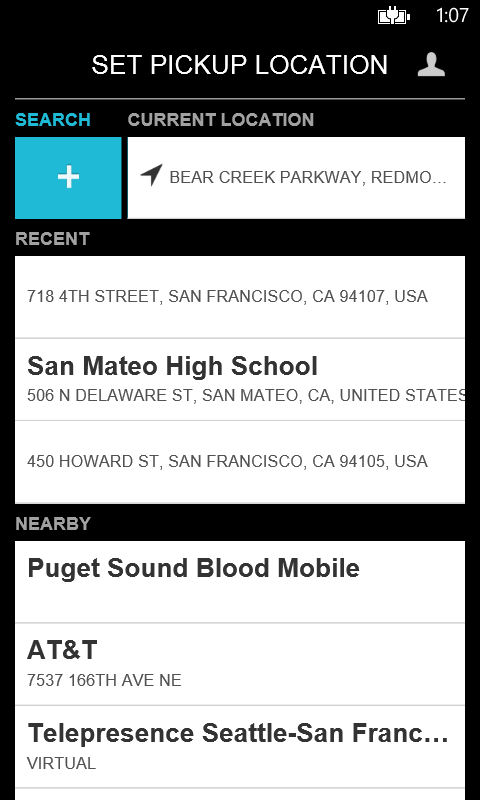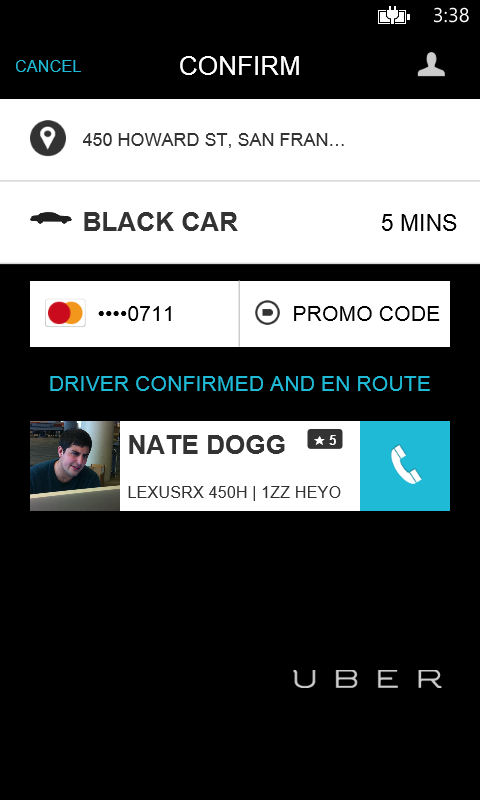 While Uber is a high profile name it's not the only black car / taxi service app available for Windows Phone. We wrote about Click a Taxi last year and it remains one of the best options available, and, because it partners with local taxi firms, it also has the advantage of broader availability with coverage in much the UK, Ireland, Germany, Austria, Switzerland, Spain and Scandinavia.
Windows Phone Store description:
Uber is Everyone's Private Driver™. Use the Uber app to request a private car in any city the service is available. The app lets your driver know precisely where to pick you up, and lets you know exactly how long until they arrive. At the end of your ride, the fare is charged to your credit card on file (no need to tip), and you receive a detailed receipt in-app and via email.
Uber can be downloaded from the Windows Phone Store for free.