From the app listing:
Your favourite light-hearted Sims universe is going old-school – back to the times of castles, kings, jesters and knights!
Create your hero and determine your Sim's destiny in this new fantasy. From serf and squire to Lady and Lord, role-play even as a Vampire! Immerse yourself in a dramatic adventure where the possibilities are endless.
Complete quests to propel your Sims onward. Master skills and make wizardly potions like a death potion – or a love potion. Join parties across a richly detailed medieval realm, or test your skills with features like combat and fishing.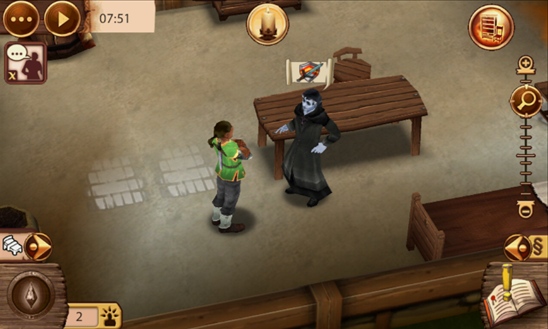 The usual mechanics from The Sims are here, so you'll be spending part of the time tending to your own needs and staying alive, a bit of exploring, a bit of a job to earn money, and some quests and adventures to drive the plot forward.
You can download The Sims Medieval from the Nokia Collection on your handset. As expected a trail version of the £3.99 / $4.99 app is available. It's also listed here.