From the app listing:
Carefully polished gameplay and controls
Eight unique hand drawn and animated scenes
Three game modes; Adventure, Time and Medals
More than 60 levels in the Story Mode
More than a dozen achievements
Professional voice overs in the story scenes
Cinematic soundtrack by Jonathan Geer
I've been impressed with the re-imagining process that 10tons apply to many game genres, and while it looks like they have applied the same process here, it slightly misses the mark for me. The levels are very short to play, and with the adventure narrated between levels through audio, there was more time listening than there was playing.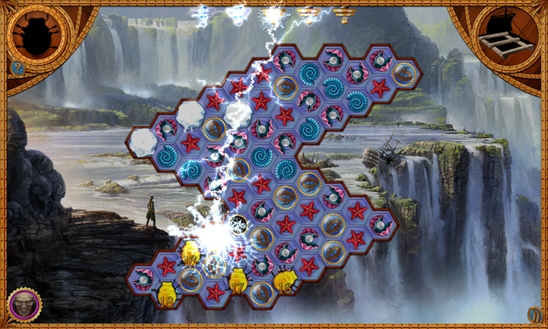 But the app is still a high quality one, and a trial version is available so you can judge for yourself. Azkend 2 can be found in the Windows Store online (here) or through the app on your handset.