The production quality of 6th Planet is phenomenal and screenshots don't really do the game justice (so we've embedded an artwork still below instead). If you're fan of lander-style game, or like your games with an immersive story element then it's well worth downloading. Even if you're not sure about the game play style it's still worth a look, especially if you're a comic book fan, because of the original approach taken by the developers. In many ways this feels more like a game tagged onto a comic book, than a comic book tagged onto a game... and we mean that in the best possible way.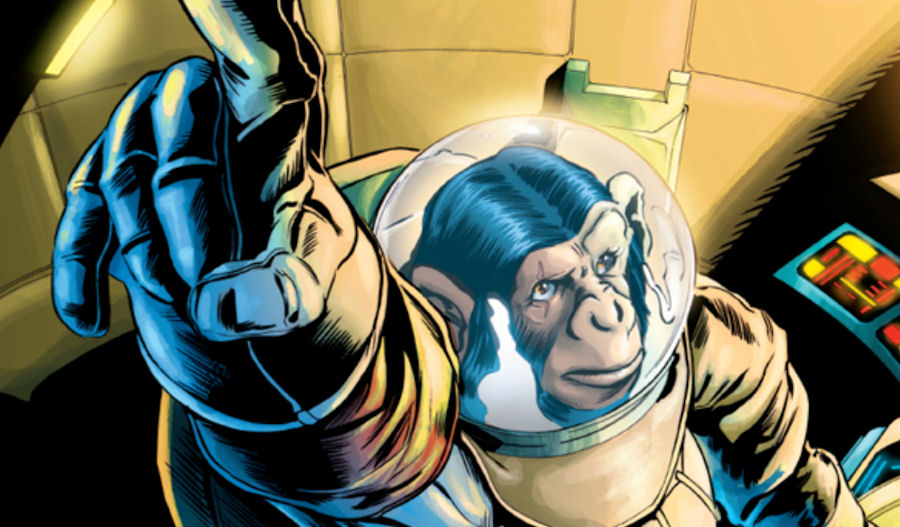 6th Planet originally caught our eye because, along with Propel Man, it is one of two game being highlighted as the first Windows Phone game releases powered by the Marmaladede cross platform gaming engine. Marmaladede say the game was built with the latest beta (released on March 25th). Sven Van de Perre, Managing Director of Monkuke (6th Planet's developer) is quoted as saying:
Marmaladede is an easy tool to work with and it has a very good performance engine. All of our work developing 6th Planet for Windows Phone 8 was done in a matter of days and we are very happy with the way our game looks running on these devices.
This example of speedy porting helps explains why strong gaming engine support on Windows Phone is so important. If Microsoft is to build a strong games catalogue for Windows Phone it is essential that ports from other mobile platforms can happen easily and quickly.
Windows Phone Store description:

6th Planet tells the story of a near future, where the planet Saturn suddenly changes into a possible place for humans to live. To find out what is going on, a monkey is sent into space. This is the beginning of a series of events that will determine mankind's future.
6th Planet can be downloaded from the Windows Phone Store. The game costs £0.79 / $0.99 / €0.99. No trial is available. The game is a substantial 143MB in size, which means you'll have to download it over a WiFi connection.
Here's the video trailer for the iPhone version of the game, which shows of some of game's gorgeous artwork: