In reporting today's news TechCrunch says that Zinio is essentially using the Windows Phone 8 release to "refocus its smartphone experience around the process of discovering new content from multiple sources rather than simply diving into individual magazines as you would with the iOS and Android versions of the app".
As a result the Windows Phone version of the app will look substantially different to other Zinio mobile apps. The key new feature is the "reading list" which is described as "a seamless, up to the minute stream of select articles from trending magazines and full issues from user libraries, available offline and online". Other features of the reading list functionality include background downloading (updates download automatically when on a WiFi connection) and deep personalisation (a preference picker allows users to define the article stream in their Reading List by area of interest).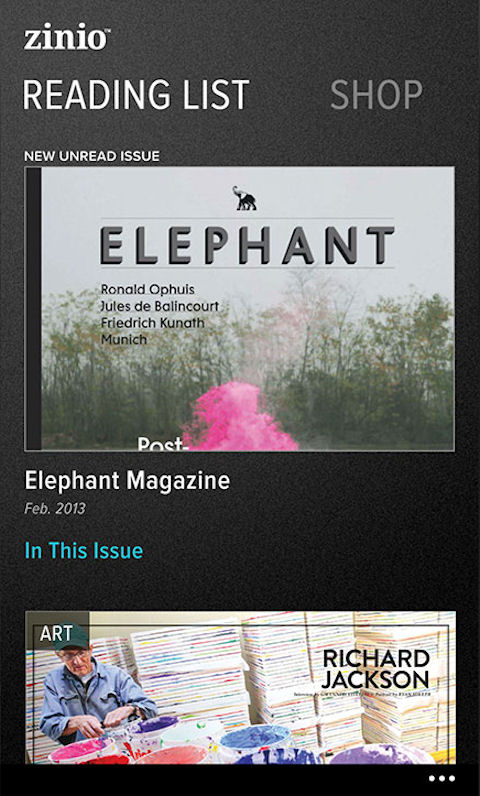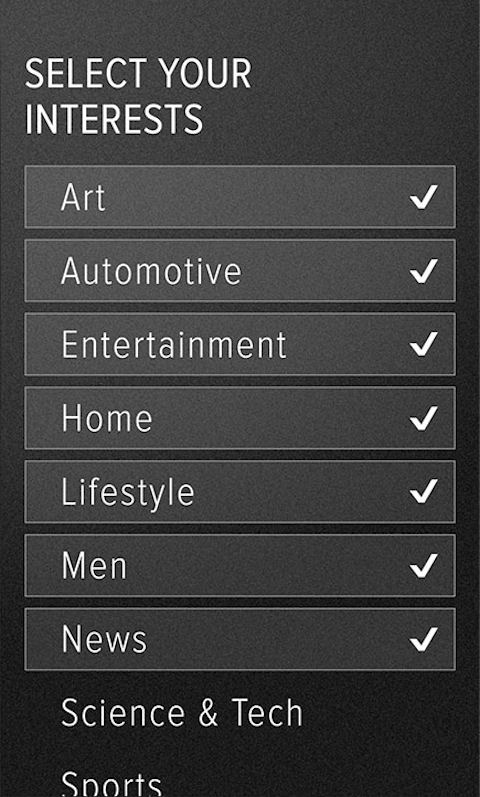 Of course the traditional Zinio functionality (browse, buy, and download magazines and other content) will also be present, but it's encouraging to see a content provider thinking about about creating a mobile first experience, in addition to the traditional digital translation of an existing reading experience.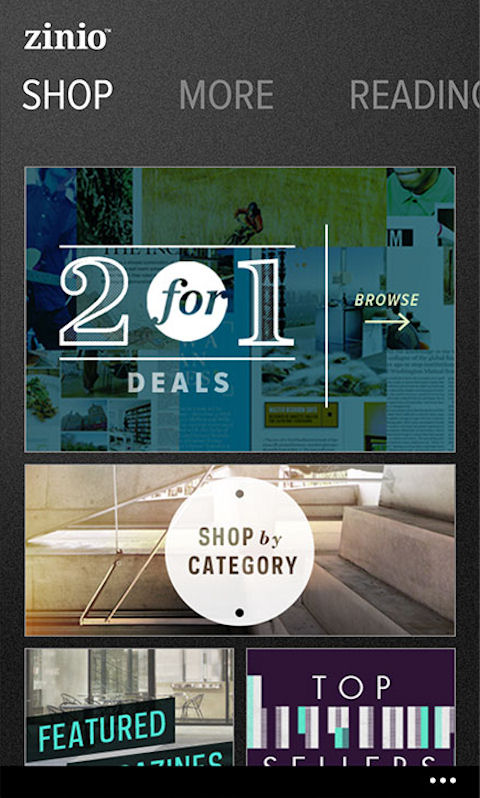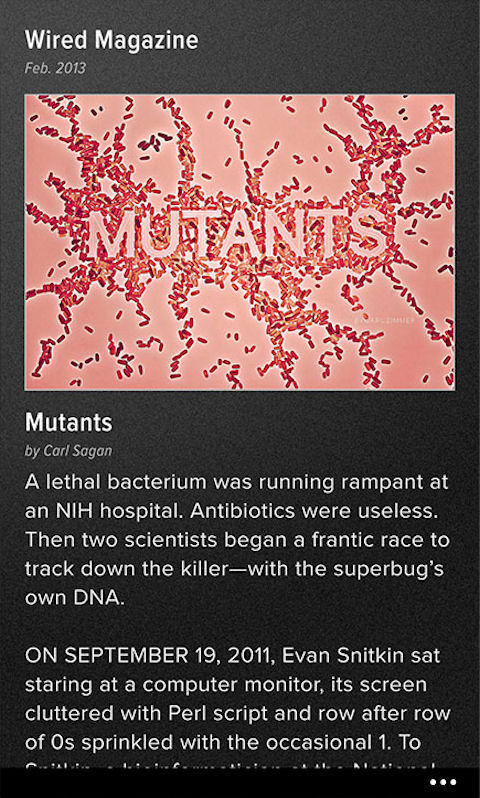 Bryan Biniak, VP for Global Partner & App Development at Nokia, said:

"We're delighted to bring Zinio's leading app experience to Nokia Lumia smartphones with Windows Phone 8. Our ClearBlack phone displays are packed full of technology that delivers an enhanced viewing and reading experience in all conditions, be that at home or out and about on a sunny day."
Michelle Bottomley , President of Zinio, said:
"Nokia Lumia smartphones with Windows Phone 8 were the perfect platform for Zinio to bring the future of digital magazine reading for discerning digital readers. We've rethought every portion of our smartphone reading experience to be as intuitive as possible, allowing digital readers to fully immerse themselves in the magazine content that connects them with their diverse interests."

It's not clear when Zinio will be available for Windows Phone, but initially it will be exclusive to Nokia's Lumia devices, and is therefore likely to downloadable through the Nokia collection in the Windows Phone Store. We'll let you know when it becomes available.
Via: TechCrunch