The Windows Phone Store entry lists CameraPro's features:
CameraPro offers fast access to most important camera features using an easy to use interface. Access to features such as focus distance, white balance, exposure time, and many others give you the tools to make outstanding photographs.

Features (excerpt):

Fast access to camera features
Support for manual focus distances (auto/macro/touch)
Manual exposure times
Manual white balance
Exposure locking
ISO up to 3200
Enable/disable focus assistant light
Disable shutter sound
Custom image filenames
Front and back camera support
Histogram
Overlays, including virtual horizon/level meter, compass, grid
Camera modes: normal, timer, burst, time-lapse, anti-shake, bracketing
Windows Phone 8 Lens integration
Upload to Facebook, Flickr, Picasa, Twitter from CameraPro
Of course, most of the above features are really for dedicated shutterbugs (how many general Windows Phone users know what 'ISO' or 'exposure locking' is?), but with Windows Phones coming with some fairly decent camera units now, it's possible that some may want to experiment and push their phone cameras a little harder. Plus there's a certain convenience in having 'burst' and (HDR) 'bracketing' built into the one main camera application.
Here's CameraPro in action: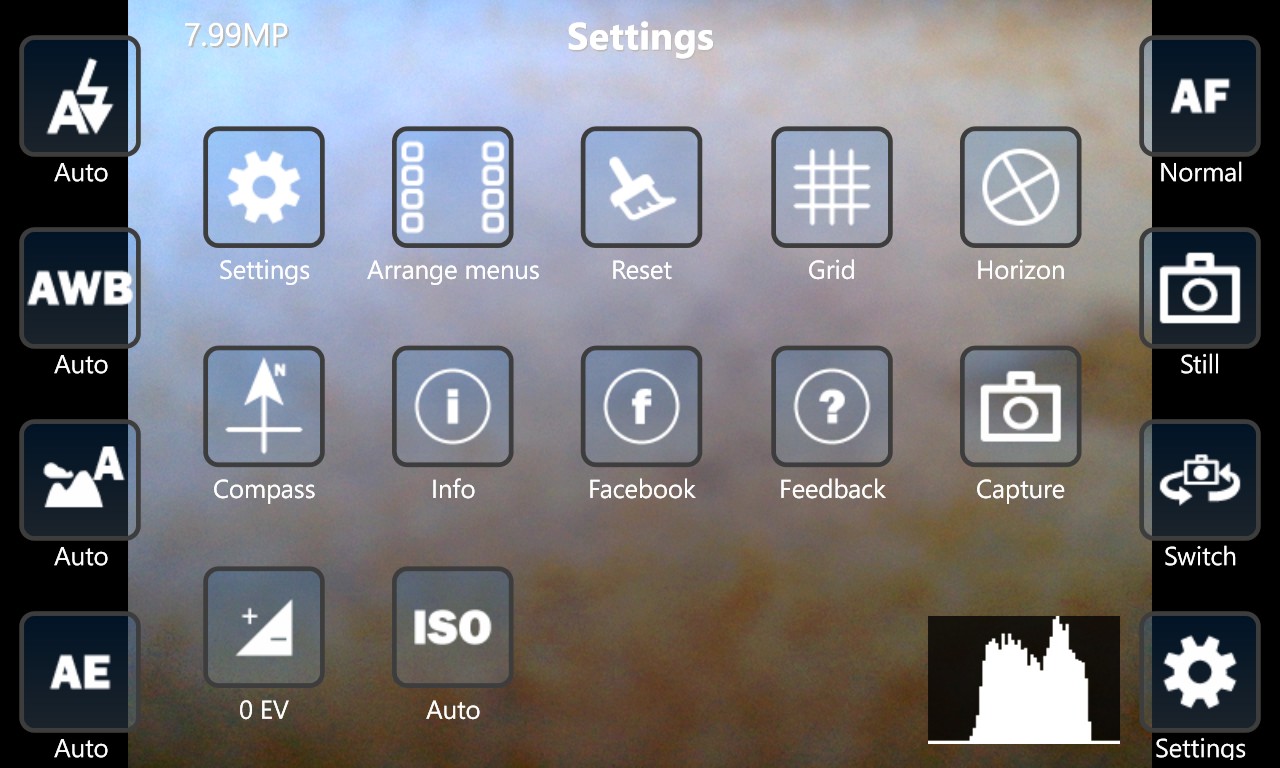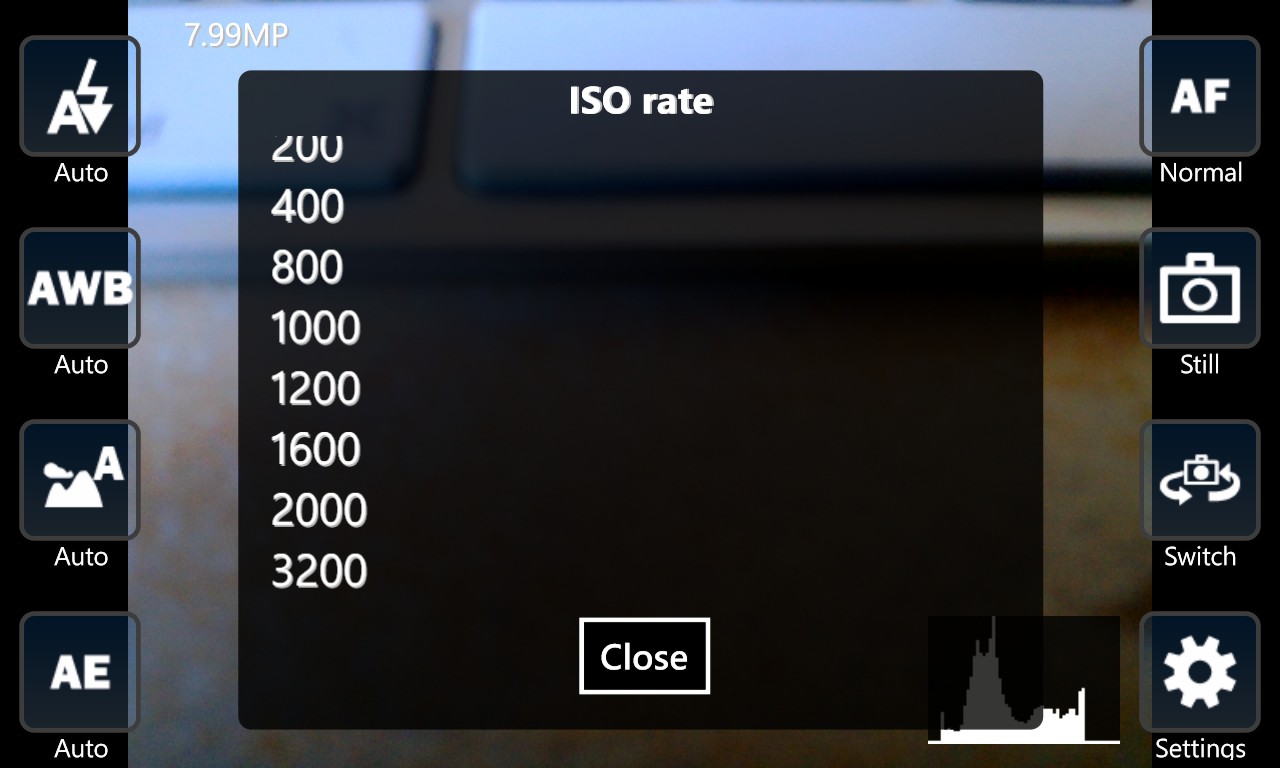 The full changelog for v1.0.7 from the initial release of CameraPro for Windows Phone that I installed (v1.0.2) is:
Added option to remove menus (under "Arrange menus")
Added option for 2 to 9 grid lines
Fixed AF light mode
Added option to enable histogram
Added option to save images to photo gallery (instead of camera roll)
Fixed white balance crash on HTC devices
Fixed HTC front camera crash
UI improvements
Improved bracketing mode
Added option to change between fixed exposure times and exposure compensation for bracketing
Added option for manual white balance (does not work properly on Nokia phones)
Changed exposure compensation labels from steps to EV steps
Fixed German translation
Bug fixes
Recommended if you want to push the camera in your Windows Phone to its limits. You can buy CameraPro here in the Windows Phone Store.