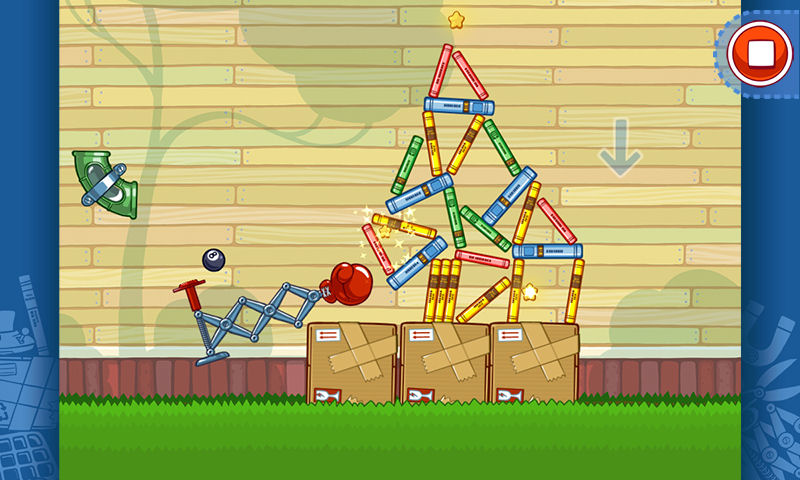 Amazing Alex doesn't have anything like the following of Angry Birds, but it is still a fun and engaging game. There are some familiar elements from Angry Birds, such as the three star level scores, but the general gameplay is more free form, experimental, and contemplative than its bird flinging predecessor. The Windows Phone version is Xbox Live-enabled so, for the dedicated gamers, there also are a number of achievements to collected.
Windows Phone Store description:
Meet Amazing Alex! This whiz kid has a boundless imagination and a houseful of fun toys that can turn anything into an adventure!

From cleaning up his room to battling cardboard robots in his backyard, Alex creates amazing chain reactions to get the job done with the maximum amount of fun! Now he has some challenges for you -- and he wants to see the most creative solutions YOU can create!

With 100 challenging levels across four fun-filled locations, there's a whole world of creations to explore!
Amazing Alex can be downloaded from the Windows Phone Store. A free trial is available with the full game costing £0.79 / $0.99 / €0.99. The game is currently only available for Windows Phone.
Here the video trailer from the launch of the iPhone and Android version of the game.