While there's nothing to stop you using your Web Browser to look through Wikipedia for information, there are a lot of people who simply browse Wikipedia for fun, looking over article, bouncing between links and simply enjoying the act of discovery. That's where having a standalone app allowing you to mark favourites, share articles, and browse easily is an advantage.
Just to go over the changes, v2 adds:
WP8 support.
live-tiles.
voice command and speech recognition.
NFC sharing.

protocol extensions.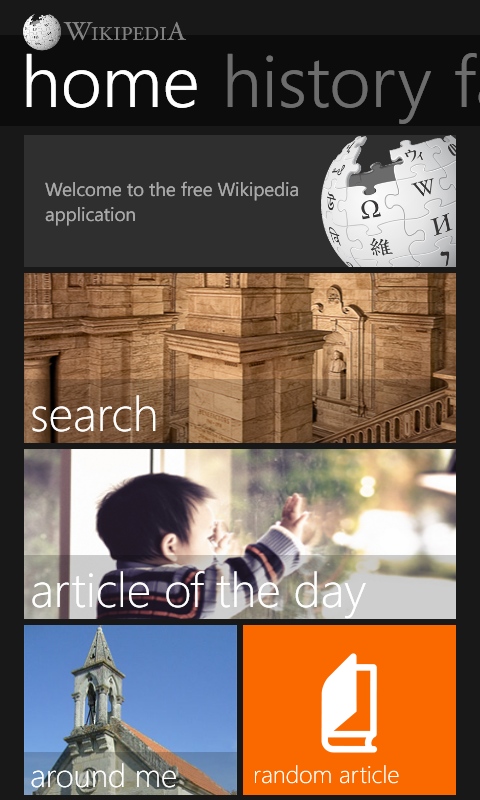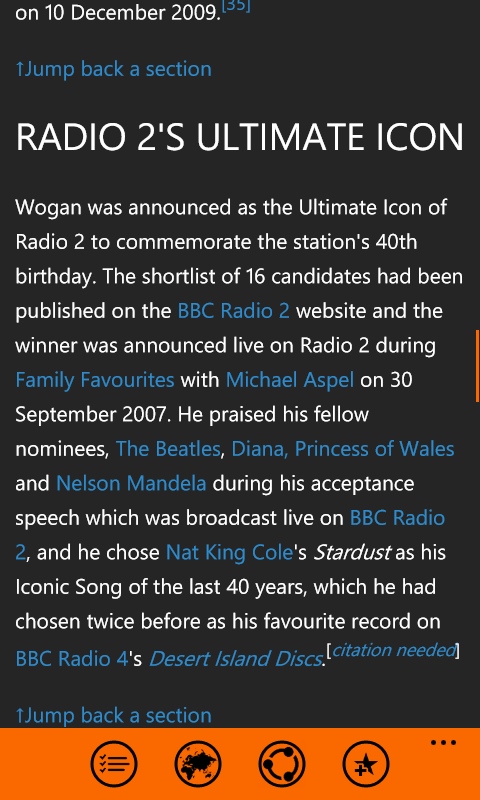 What you can't do with the application is edit any articles - this is purely an article browser, so if you're looking for the talk pages and editing sections, you will need to go elsewhere.
What does the app have? From the directory listing;
View Wikipedia articles around your location.
Search in 100 languages.
Offline mode to view article without internet connection.
Display the summary of the article.
Find your favourite articles.
View previous versions of article.
Simply share a article on Facebook, Twitter, by mail or by generating a QRCode.
Support Pocket (formerly Read It Later) and Instapaper.
You can download your copy of this Wikipedia client from the Windows Store.