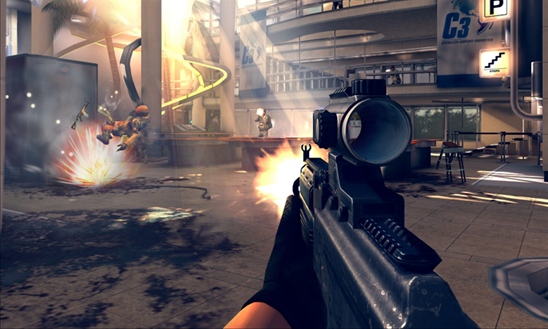 Gameloft's title supplies both a campaign mode for the single player, and an up-to-12 person multiplayer mode. These don't come cheap though in terms of resources, so you'll need one of the higher end Windows Phone devices, sporting 1GB of RAM, and buckets of free storage space to install the application. The download is over 1GB, and adding in the usual x4/x5 modifier you'll need 5GB of free storage space to finish the process. Which pretty much rules out an device with 8GB of total internal storage (sorry, Lumia 820 owners).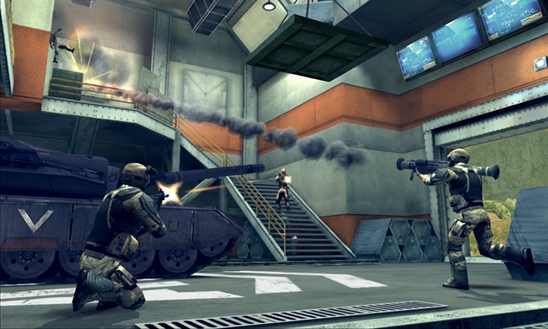 The campaign game takes a typically Hollywood scenario (here it's based around the kidnap of the US President and associated terrorist incidents), while the multiplayer game not only runs on local Wi-Fi, but also via the Xbox Live services in a similar fashion to Asphalt 7, but with the ability to invite your friends into the game.
From the directory listing:
Feel the story's dramatic intensity by also playing the villain, Edward Page.
Dominate the battlefield with a new tactical movement system!
Fight all over the world, from Antarctica to Barcelona!
Feel the chaos of war with console-like graphics, lifelike animations and dynamic objects.
The first Gameloft title powered by the Havok Engine for amazing ragdoll effects!
Improved sound & voice acting performed by a renowned studio in the movie industry.
Forge your own gameplay profile with an improved loadout system & over 20,000 weapon arrangements!
A new specialization system with redesigned skills.
Lead your character to the top of the leaderboards with a new ranking system!
Connect to Multiplayer mode via Gameloft LIVE!, Facebook or Xbox LIVE!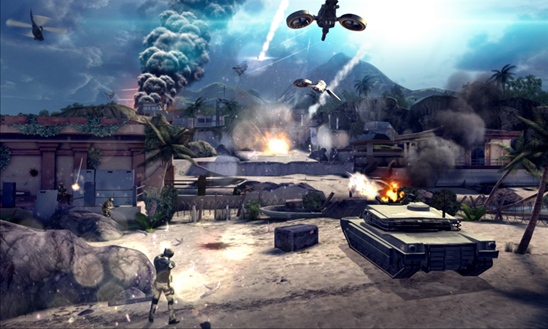 The app is prices at £5.49 / $6.99 / € 6.99, and a trial version is available. Head over to the Windows Store to get started. The download is more than 1GB in size, which means you'll need to download over WiFi and will need several GB of free space in the internal memory in order to sucessfully install the game.