Street View access in v2.0 and prior in gMaps Pro had been limited to static viewpoints and low resolution imagery. That all changes here, with arrows to 'nudge' your viewpoint along a road, house by house, with a full 360 degree panoramic viewpoint available at all times. There's also a 'HD' toggle switch, with which to turn on higher resolution imagery, if available in your area: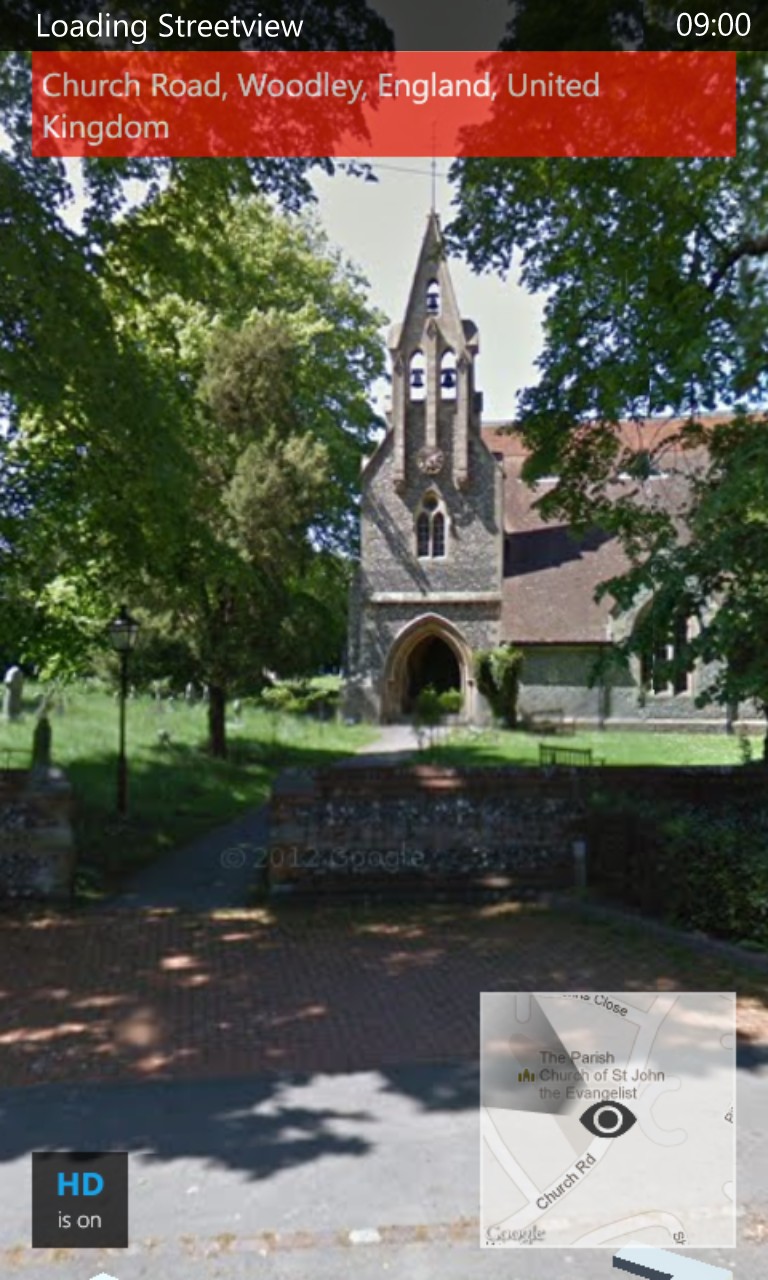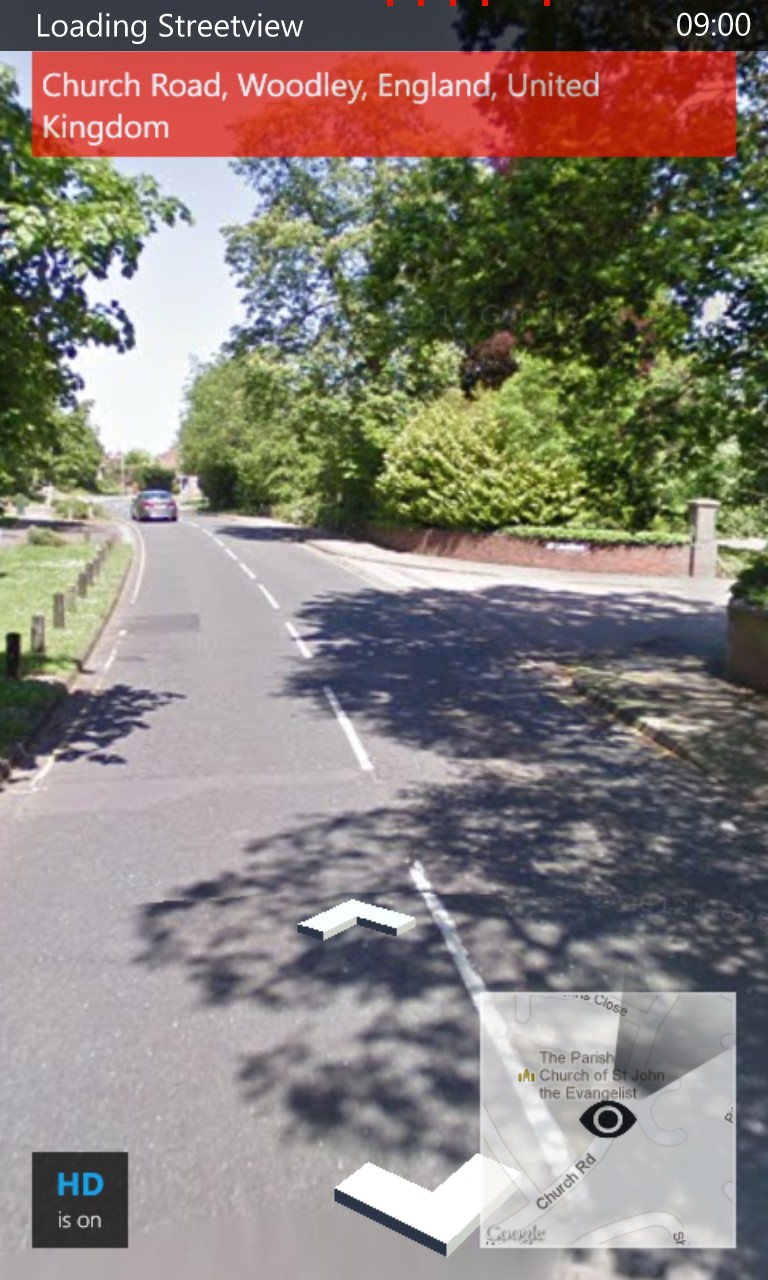 There's also a new 'driver mode', essentially keeping the map auto-rotated according to the digital compass readings from your phone's sensors, while following driving instructions on-screen. It's still not a patch on a proper navigation system (as is built into the Nokia Lumias) but it all helps in an emergency. This extra mode can be turned on in Settings: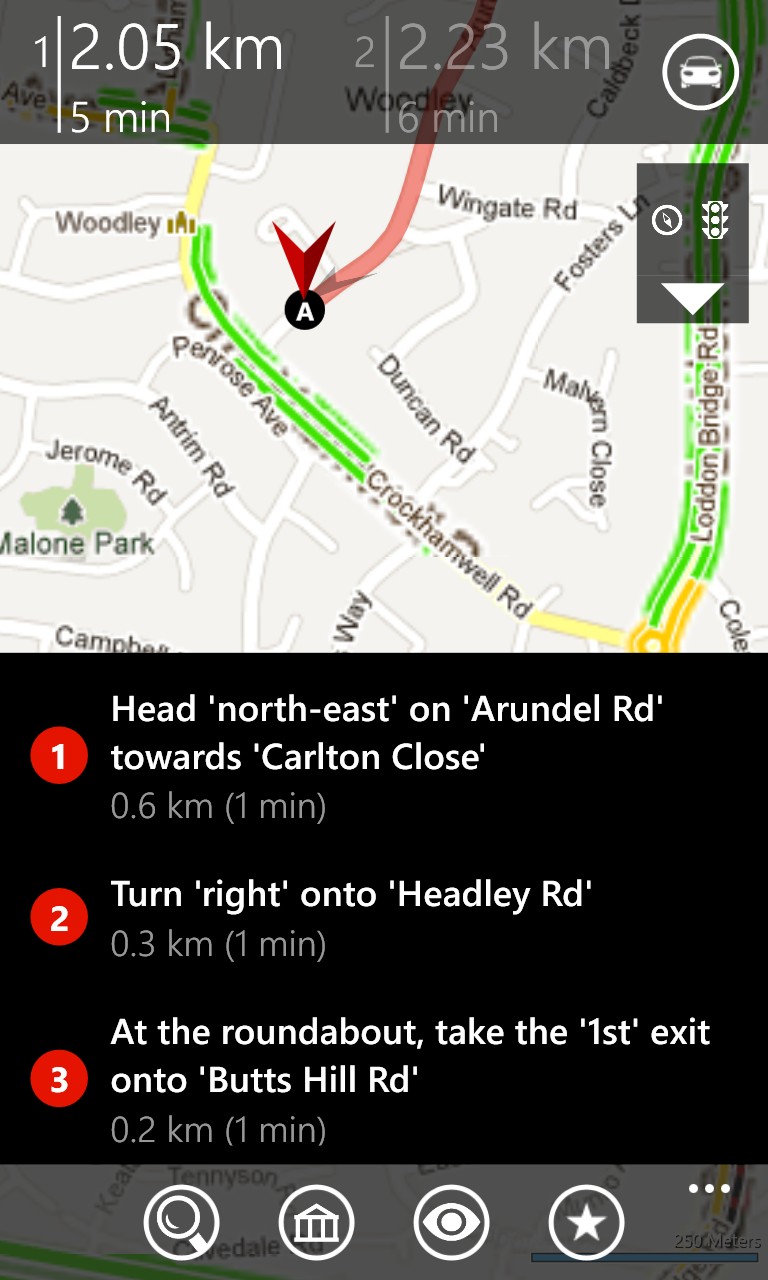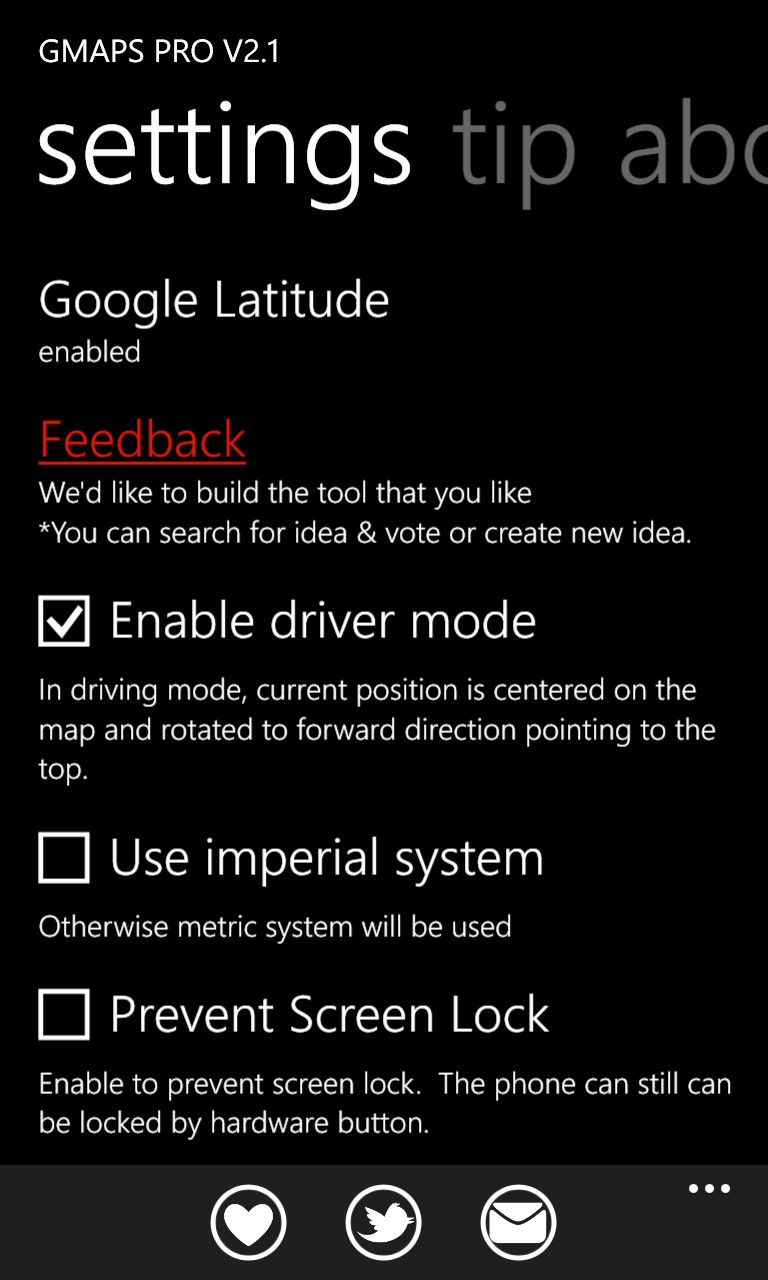 In addition, the Google Latitude integration is more data efficient. From the developers: "we have greatly improved your data connection usage by decreasing traffic amount, which we sent to Latitude backend." Which has to be good.
You can buy gMaps Pro here in the Windows Phone Store (and yes, there's a trial version). Well worth grabbing for those occasions when the thing you need isn't in HERE Maps, or when you fancy having a nose around someone else's neighbourhood on your Windows Phone?
(via)