From the Nokia Beta Labs post:
Check out the new Lumia Storage Check beta app, which, like the initial version can be used to show a detailed breakdown of the phone memory usage and do something about it. We've heard people having been able to reclaim gigabytes of storage!

As before, the app will show you first an overview and then details on the second page, app details and now as a new feature, ability to manage your Maps data. The offline maps are hugely valuable when travelling and with the help of this tool, you can now store them on SD card too, vacating some phone memory.

In the beta version we are also adding some debugging to give us a better picture why it fails to start in some cases or just "spins" forever. If you have this problem, please let us know if the beta fixes the issue for you and also if it doesn't.

So, please give it a try and let us know how it works for you. The beta is provided as a stand-alone app, but it still requires a recent firmware that includes the necessary enablers.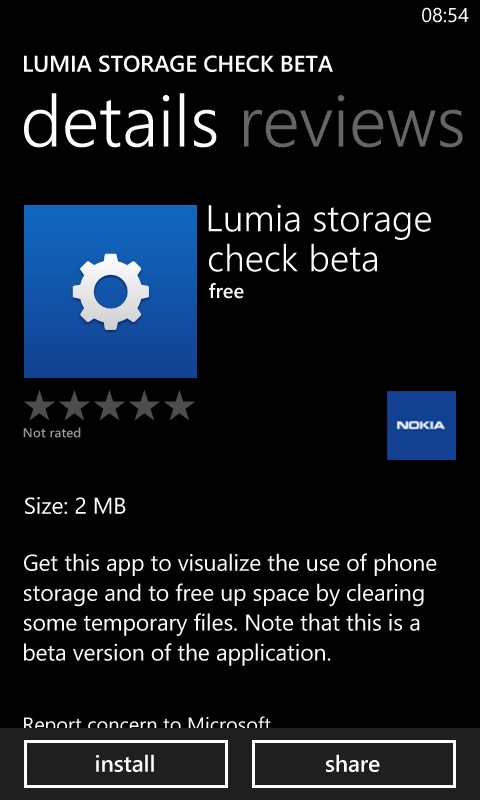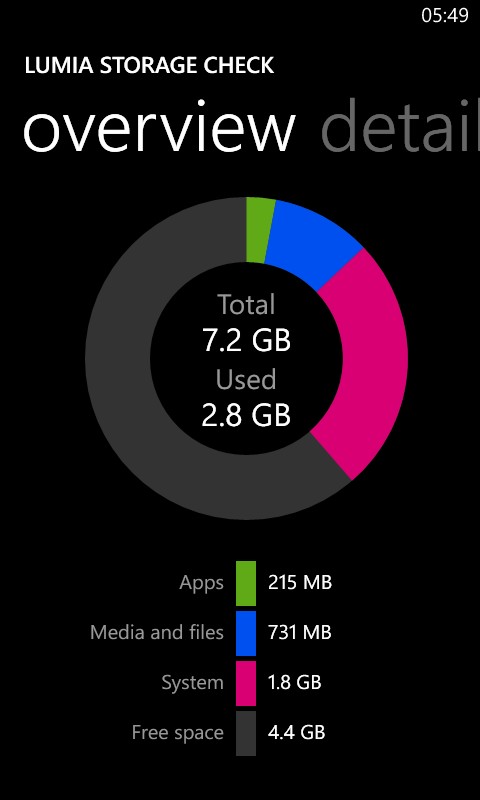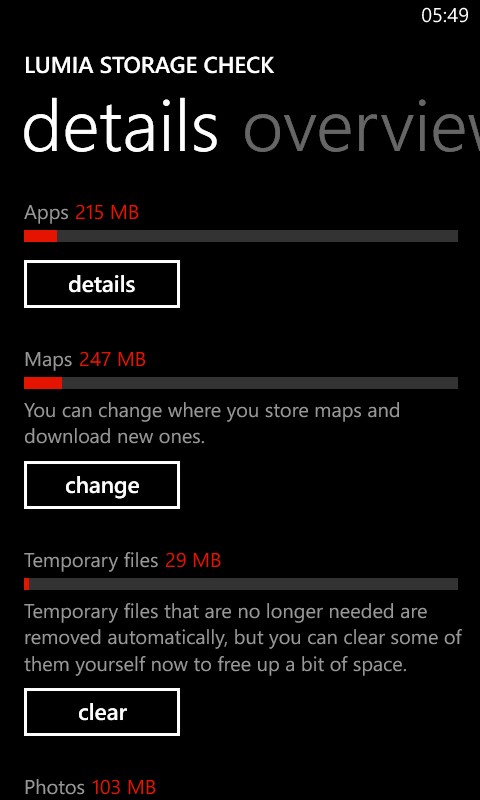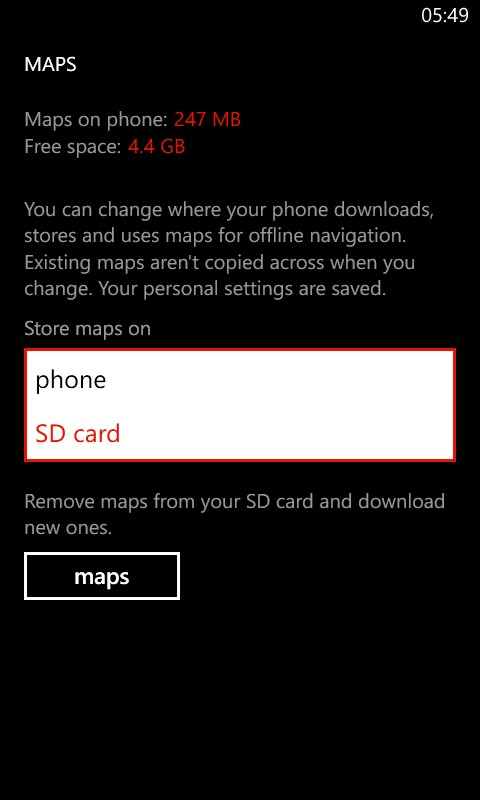 Note that a very recent firmware is needed for the 'hooks' for this utility to work - which is why I couldn't try it on my Lumia 920. Not that this has a microSD anyway, so the map trick couldn't be tried.

Nokia writes that it has 'added some debugging' - it's not clear whether this just shows a new, more informative error message in the case of a problem, or whether some data is sent back to Nokia's servers. Let's hope it's the former, though I doubt many people would mind too much about Nokia knowing the content type fractions on their phone?
Comments welcome here too - did it clear much space on your Windows Phone?