The client allows you to post your own content, and using six of the Tumblr post types (text, photo, quote, link, chat, and video) you can create new posts as well as edit existing posts as easily on your handset as you can on your desk bound web browser. Here's how the app is described online:
Find and follow the things you love.
Share photos, gifs, video, quotes, chats, links, and text.
Jump between your dashboard and Explore with just one swipe.
Display the latest images from your dashboard on your lock screen and live tile.
GIFs play as you scroll.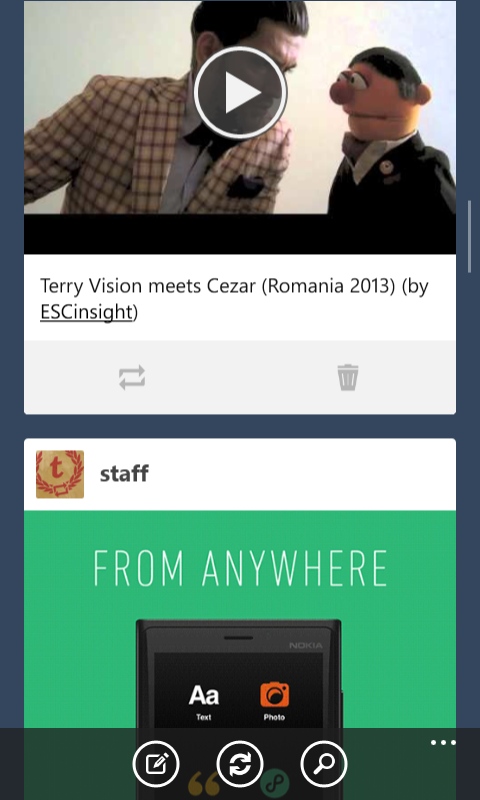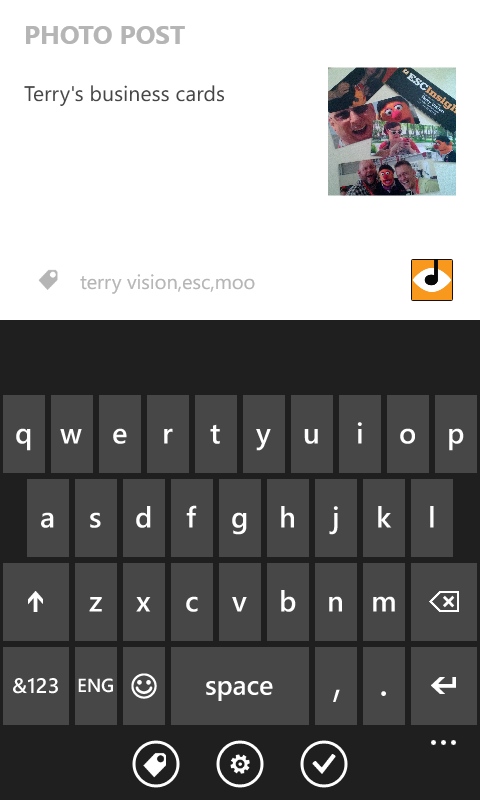 Unfortunately the app doesn't show up in the sharing menu for your media content, but you can access your media library from inside the Tumblr app to post pictures and videos you have previously shot.
While Tumblr isn't an Instagram in the desirability stakes, it's very much a welcome addition to the social media tools on the Windows Phone platform. Right now it's rather standalone as an app, but I hope that later versions will integrate into the Windows Phone UI. Marking the app as a 'photo + video' app would be something I would put high up on the list.

You can pick up the client right now from the Windows Store.