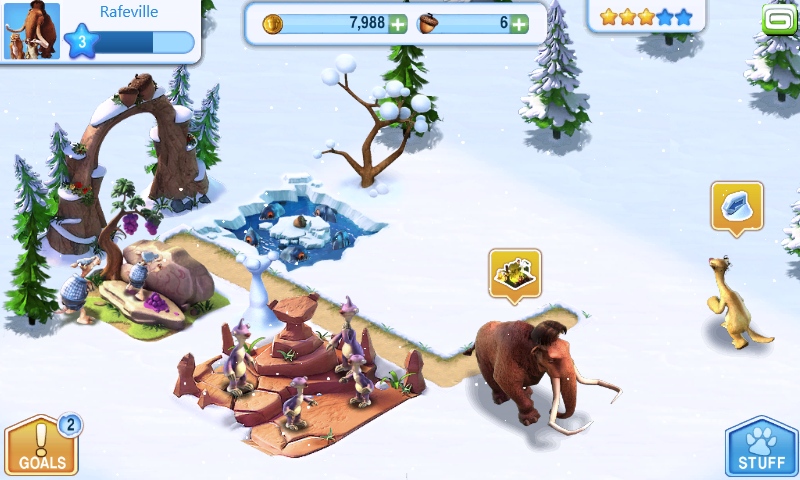 There are some issues with the game, the main one being that the app does not support fast-app switching, so if you slip and hit the back key, or need to answer a call, there's a long pause while everything loads again. i honestly thought we'd past this quirk, especially with a developer like Gameloft.
The other area is Ice Age Village being a freemium game, with the dual currency format where you can earn coins for day to day use in the game, and only the occasional acorn. Of course it's the acorns that you use for the major purchases in the game, and it's acorns you buy with real currency.
For a game that's aimed at a younger market, I think Gameloft are being sneaky in having the two top acorn purchases as £34.99 and £69.99 (with the £1.49 hiding at the bottom of the scrolling list).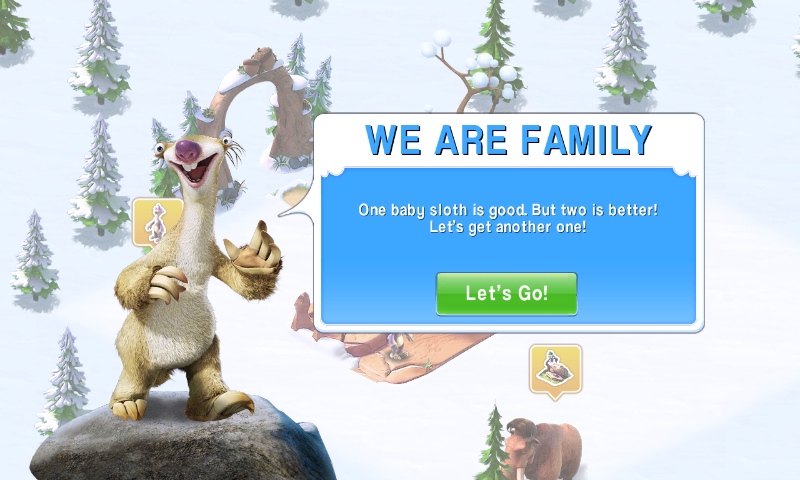 From the directory listing:
Immerse yourself in the unique world of Ice Age and interact with all of your favorite characters as they lead you on quests and missions
Play mini-games featuring Scrat, everyone's favorite saber-toothed squirrel
Build the most beautiful village for all the creatures of the Ice Age world
Level-up to gain access to new animal species, cool buildings, unique decorations and much more
Funny quests, side missions and additional daily challenges keep your village bustling with activity
You can download the app for free from the Windows Store.