Nokia Chat is mostly a self contained service, talking with only one other external chat service (Yahoo Messenger). This first beta, which as always comes with the caveats of it not being a full release version, features:
Person to Person Messaging: Reach millions of Nokia Chat and Yahoo! Messenger users across different mobile and computer platforms.
Push Notifications and Live Tile Updates: Receive new message notifications, preview new messages, and see how many notifications you've received - even when Nokia Chat isn't running.
Share a Place: Send information about a restaurant, store, or other point of interest. If the recipient is also using a Lumia, they'll see details, directions, and reviews inside the HERE Maps app.
Broadcast Your Location: Optionally include your city or neighborhood in your status message, so your friends and family know when you're near or faraway.
Find Contacts: Scan your phone's address book to find friends and family who already use Nokia Chat and Yahoo! Messenger.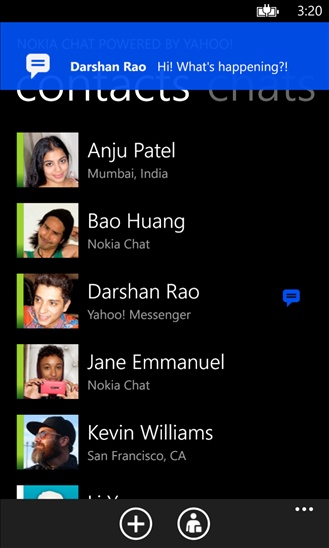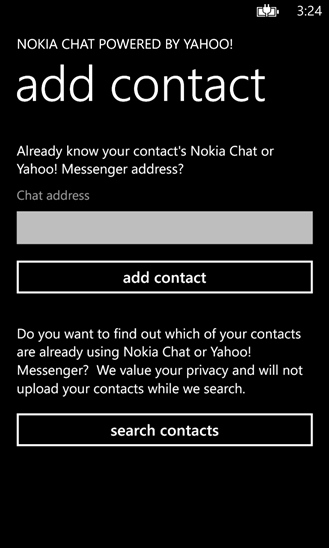 It also takes account of a number of Windows Phone OS features, including voice commands, speech dictation, and lock screen notifications.
If you do start to use the application, your feedback to the Beta Labs page can help shape the application going forward, both with bugs and errors spotted, but also on what features could be implemented in future builds.
The beta version of Nokia Chat can be found in the Windows Store to download to your Lumia handset.