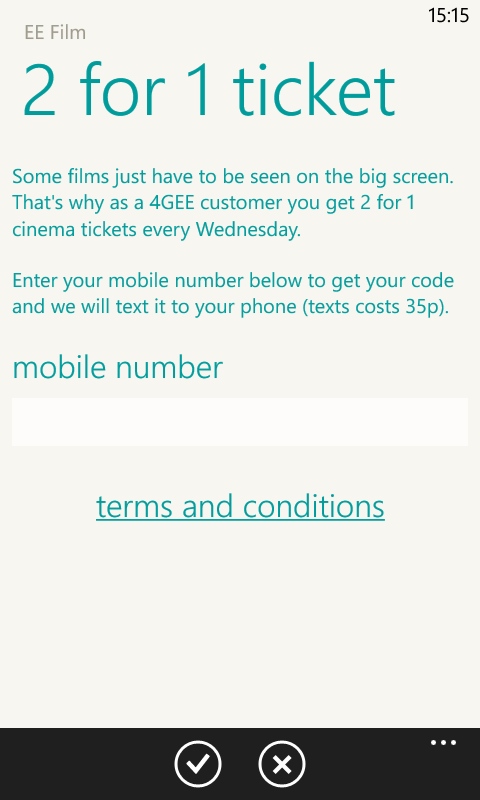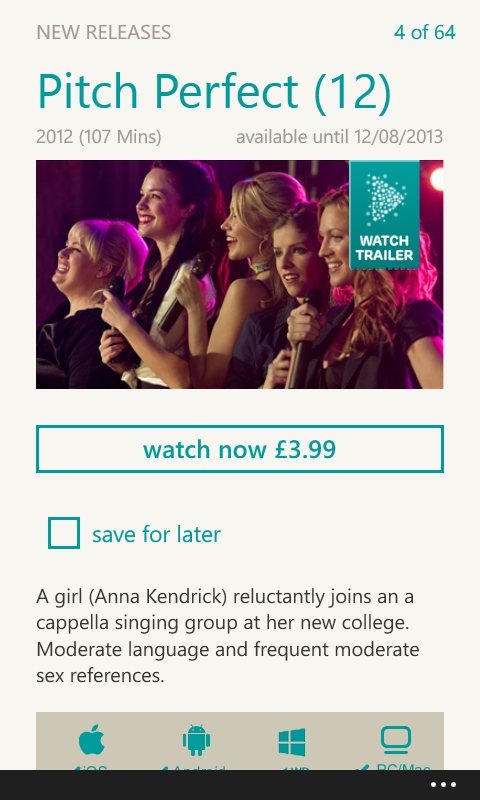 From the directory listing:
The free EE Film app that lets you play films you've rented from EE Film while you're on the go. 4GEE customers can also get 2 for 1 cinema vouchers on a Wednesday, check what's on at your local cinema and watch trailers. So now you really can watch films here, there and everywhere.
You will need to be a customer of EE to take advantage of the 2 for 1 film offer (or be on Orange). You can do this by sending a text directly, or you can let the application take care of this for you from the main panorama screen.
Anyone can take can advantage of the film library, which allows you to stream or download from a wide range of films currently on release - you've also got the option to watch the film trailer (for free!) to help make your mind up on the purchase.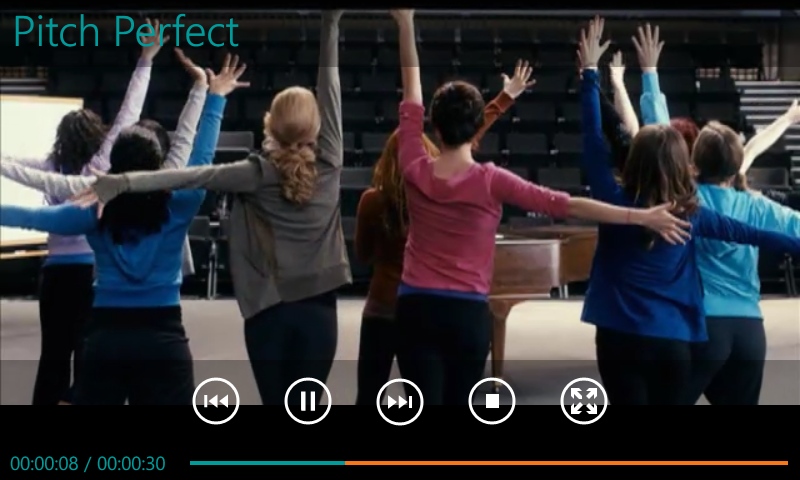 The Orange Wednesday offer is still one of the best 'hidden' values to joining a specific UK network, so it's good to see that EE have kept the service, even if it's taken a few months to make the jump to the new branding and getting the app out there on Windows Phone (especially as their exclusivity period with the Lumia 920 means they have rather a lot of the Windows Phone user base in the UK).
You can download EE Film direct from the Windows Store, or find out more on EE's film page.