A stand out feature is the excellent support for Live Tiles. Individual stocks and securities can be pinned to the start screen and will update automatically to show the latest prices. The tiles will also change colour (red or green) to reflect pricing trends and, for double size tiles, flip to show related news headlines.
Colour is used thoughtfully throughout the app to enhance the display of information, but it also makes the app more attractive and eye-catching than the typical financial data app, reflecting the high quality design of the app. The quality of data on offer, as you would expect from a big name brand, is excellent and should be one of the key draws for this app.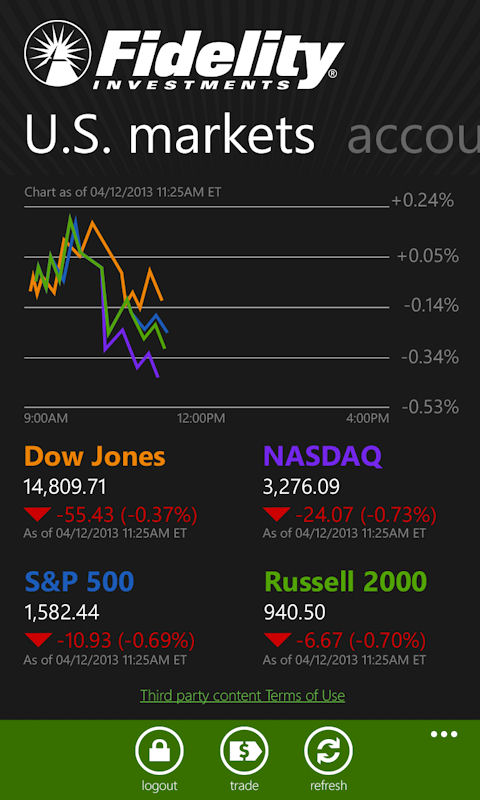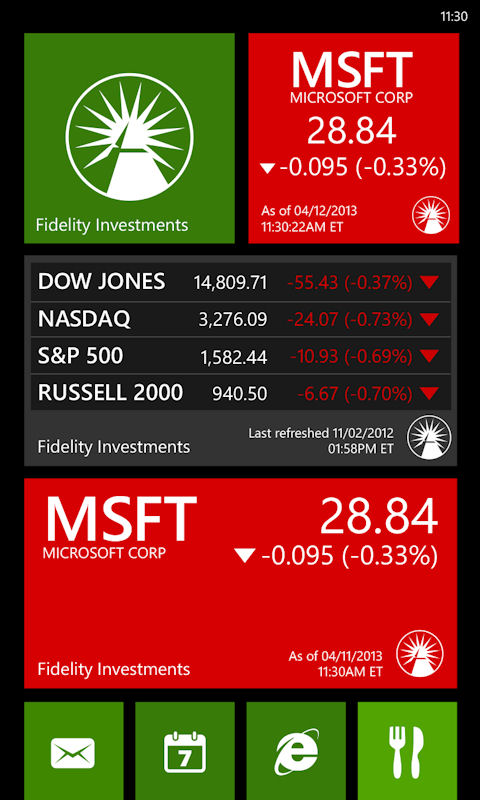 Windows Phone Store description:
Stay connected to the markets and your money. This free Fidelity App for Windows Phone 8® is a powerful mobile solution providing you with news and trading tools in the palm of your hand.

Access brokerage and workplace savings accounts, with the ability to trade stocks, options, and mutual funds. Great features like real-time quotes, charting, and the ability to pin stock quotes to the Start Screen to make finding new investing opportunities even easier.
Fidelity Investments can be downloaded for free from the Windows Phone Store. At the time of writing the app was only available in the US.