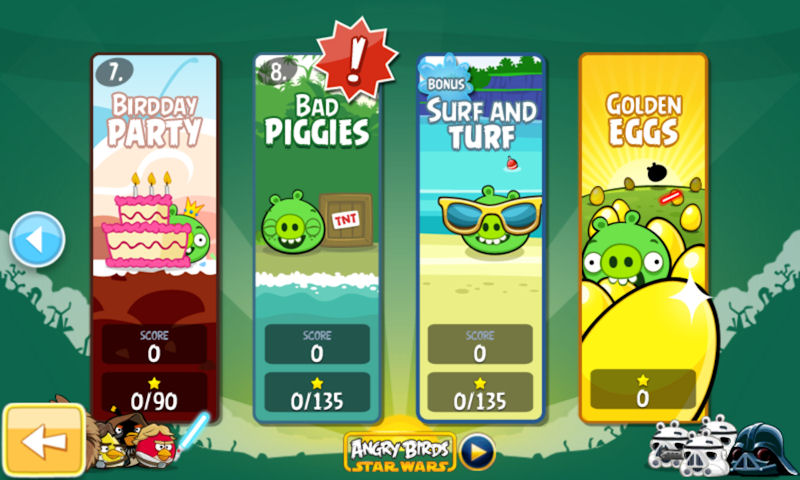 Although not fully confirmed what's likely happening here is that the game's developer, Rovio, have updated the original Angry Birds title to use the new game engine that was used for the follow up Angry Birds titles (Seasons, Space, Star Wars). This will have made it easier to bring in the additional levels packs, some of which have new bird characters and landscape interaction objects.
It also draws a line under the somewhat tortuous story of Angry Birds on Windows Phone, which has seen the late arrival of titles and a lack of updates. Presumably Angry Birds for Windows Phone is now part of Rovio's production process, so new levels and, potentially, new games should arrive in a similar time frame to other platforms. That should keep the bird flingers happy.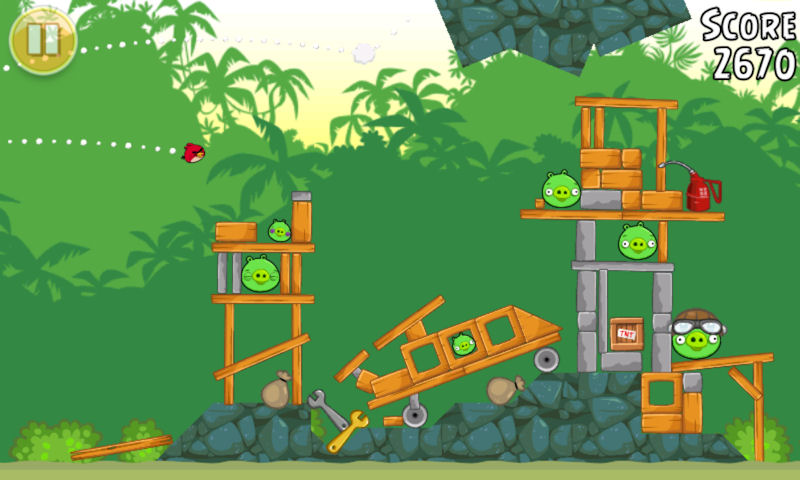 Windows Phone Store description:
Use the unique powers of the Angry Birds to destroy the greedy pigs' defenses!

The survival of the Angry Birds is at stake. Dish out revenge on the greedy pigs who stole their eggs. Use the unique powers of each bird to destroy the pigs' defenses. Angry Birds features challenging, physics based demolition gameplay with hours and hours of replay value. Each of the over 300 levels require logic, skill, and force to solve.
The updated version of Angry Birds is available for download from the Windows Phone Store. The Windows Phone 8 version of the game is Xbox Live enabled, but the Windows Phone 7 version is not. Aside from the Xbox Live features the two games contain identical content. Both versions are free until May 15th at which they will return to the original £0.79 / $0.99 / €0.99 price point.