Content can be streamed over WiFi, 3G, or 4G connection, but be aware that streaming video can be data intensive, so it might be worth keeping an eye on your data allowance, especially if it is under 1GB.
Hulu Plus also supports a multi-screen user experience. Subscribers can also start watching a video on Windows Phone 8, pause it, and then resume on another device, such as a Windows 8 PC or tablet, or select TV-based solutions. On the Windows Phone app the most recently watched (and paused) content can be seen on the opening page of the app, encouraging the use of the multi-screen experience.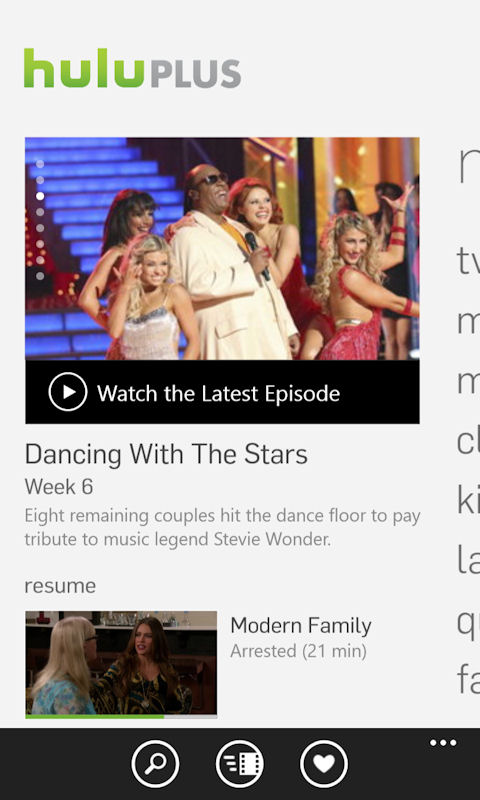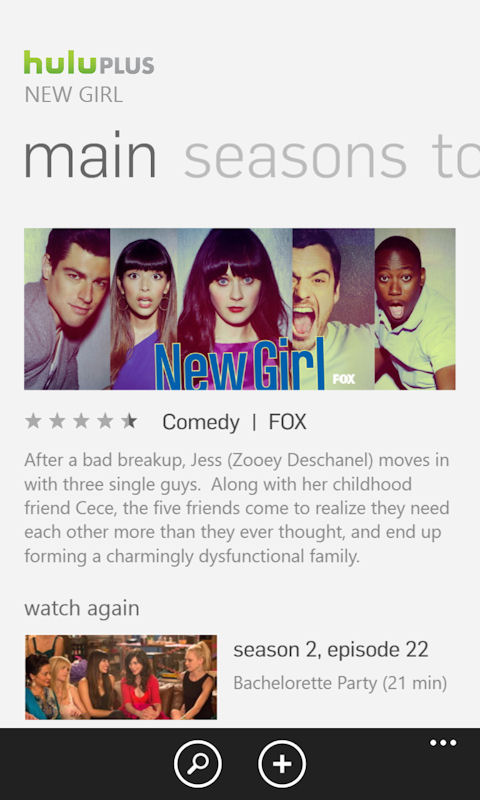 The design of the Windows Phone app is fluid and fast, using a combination of panoramas and pivot views to present the large amount of available content in a digestable fashion.
Most of the standard features of Hulu Plus, as seen in the Android and iOS version of the app, have come across to Windows Phone. This includes the tending now video lists (popular content), the powerful search tool, the ability to add videos to a queue videos (favourite) for instant access, and support for closed captions. There's no doubt that a lot of effort has gone into making Hulu Plus a first class Windows Phone app.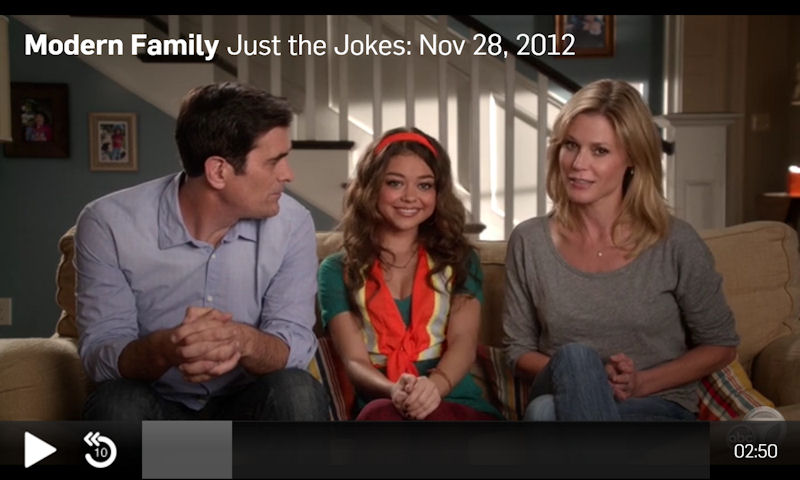 Windows Phone Store description:
Hulu Plus offers unlimited instant streaming of current hit TV shows and acclaimed movies.

Requires subscription. New to Hulu Plus? Try it FREE.
Hulu Plus, which is only available for Windows Phone 8, can be downloaded for free from the Windows Phone Store. Due to content licensing restrictions the app is only available in the US.