Here's the relevant portion of the Windows Phone Blog post:
The new update, which is expected to start rolling out to existing Windows Phone 8 phones later this summer, brings back support for FM radio (we heard you!) and makes the Data Sense feature of Windows Phone 8 available for more carriers to offer. The update also makes it easier to select, download, and pin tunes in Xbox Music and improves the accuracy of song info and other metadata—something I know music fans will appreciate. (FM Radio and Data Sense availability depend on your phone model and carrier.)

The update includes hundreds of other small quality improvements. One final one worth highlighting, as we announced earlier, is that the update also ensures Windows Phone continues to work with Google services by adding support for the company's newest sync protocols—CalDAV and CardDAV.
FM Radio
FM radio functionality was previously available in Windows Phone 7.5 devices, but did not make the jump to Windows Phone 8, most likely due to development time constraints. FM Radio support is dependent on both device hardware support, and, in some cases, operator approval. On the hardware side FM Radio functionality requires both an FM radio chip (present in almost all Windows Phone devices as part of the Qualcomm SoC) and for the radio chip to be connected to an aerial connection (usually to the 3.5mm audio jack).
This means that some devices (and some operator variants) may not get FM Radio functionality. For example, the Nokia say that the Lumia 620 will not support FM Radio, but that every other Lumia device will do so (Lumia 520, 521, 720, 810, 820, 822, 920, 925, 928).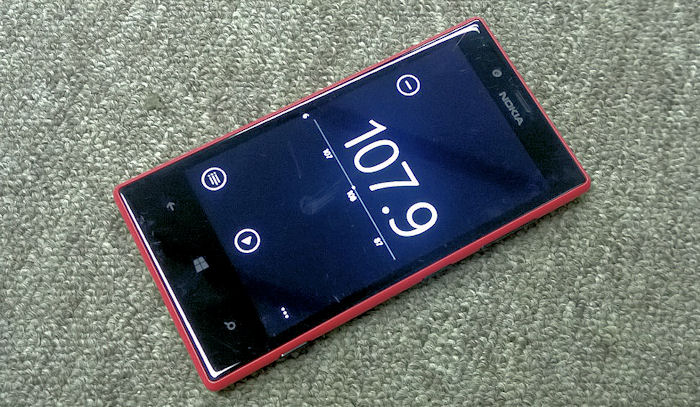 Availability
The Nokia Lumia 925 will ship with the new version of Windows Phone 8 from the start of its sales window (mid June). It will also ship with the Lumia Amber update (Nokia's customisations on top of Windows Phone 8 GDR2).

Microsoft say that the update will start rolling out "later this summer" for existing Windows Phone 8 devices. However, operator approval will be required for some variants, so, as with other updates, it may take some time for the roll out to be completed.