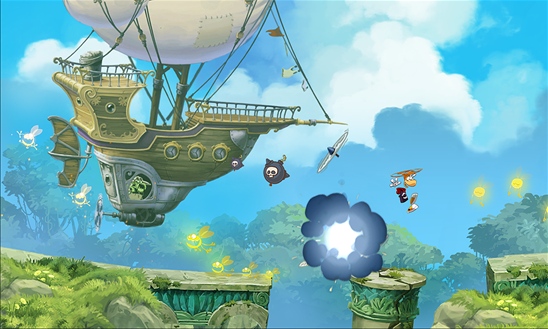 Part of me wishes I had a macro set up to explain, once more, that this latest Xbox Live release was out on iOS and Android previously, but with Windows Phone 8 now providing native code access, many developers will be working to convert their own game engines (or using engines such as Unity or Havok) we should see more conversions like this, and given time I would hope for a parity in terms of release dates.
The title is your typical fare of running from one end of a level to the other, collecting coins along the way, but the Rayman franchise is known for fast graphics, tricky level design, and a lot of hidden extras to ensure the game is very replayable and good value for money. Jungle Run continues that tradition.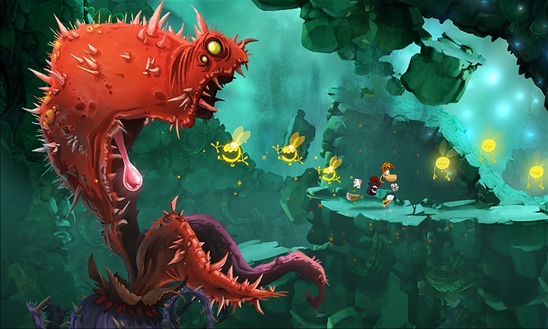 Some of the highlights of the game:
New powers to unlock as you progress: jump, punch, fly, run on wall...
5 worlds to discover each with their own atmosphere and gameplay.
Unlock the challenging land of the livid deads levels if you have the skills.
Play the game as Rayman or Globox
Here's the launch trailer from last year - from what we can see the gameplay on Windows Phone is identical to the iOS version on display here.
The game is £2.29 / $2.99 via the AAWP App Directory, but do take note that there is no trial version available.