Windows Phone has built in support for Music recognition in the form of Bing (tap the music icon in the Bing app), but Shazam is generally more reliable, able to recognise a greater number of tunes, provides a richer set of information once a piece of music has been recognised, and is available in more markets that the Bing service. It also does a better job of keeping track of previously recognised tracks and sharing these with friends and family.
Previously Shazam only let you tag a limited number of tags before payment was required (Shazam Encore), but, in line with the versions of the app for other mobile platforms, the Windows Phone 8 version allows for unlimited free tagging.
The apps new UI brings it into line with the versions of the app for iOS and Android in terms of branding and looks, but maintains a Modern UI feel and makes good use of graphics (album art) from tagged music to provide a colourful and eye pleasing experience that fits in well with the app's music first philosophy.
Key features of the app include:
Local tags - see music being tagged (recognised) around you, updated automatically every 30 minutes
Social sharing - share tagged music to Twitter and Facebook
Lyrics - after tagging music see lyrics, as well as artist's biographies and discographies
Lock screen background - set album art as the background for your lockscreen
Tag from the home screen - shortcut Live Tile that starts listening for music immediately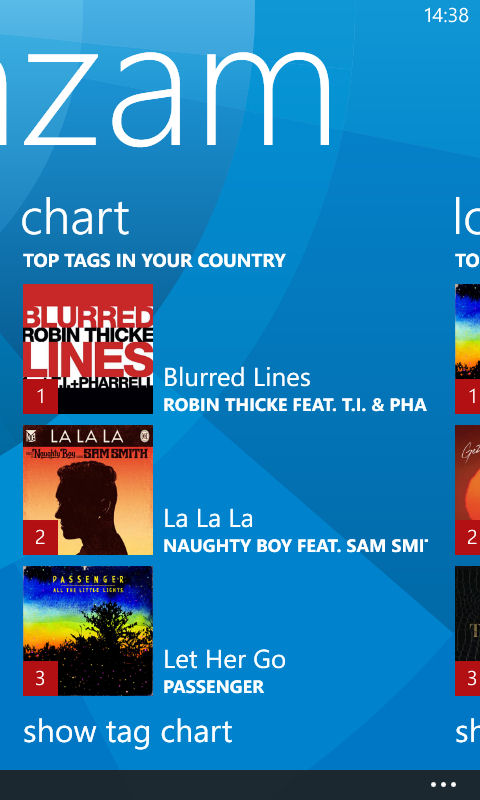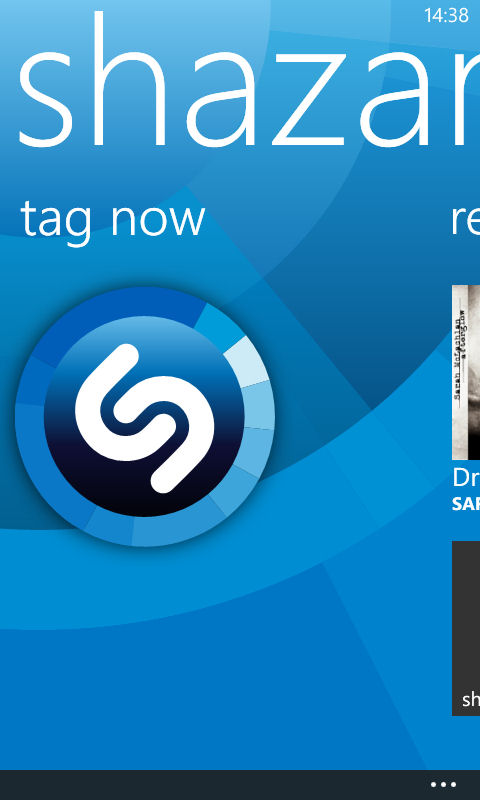 Here's how Shazam describe the app in their press release:
Shazam, the world's leading media engagement company, today announces the launch of the Shazam App for Windows Phone 8, with an innovative user interface and features including the industry's fastest tagging, local tags and tagging from the home screen. The Shazam App is free with unlimited tags and helps consumers discover new music by identifying any song in mere seconds, then enabling them to go on and purchase their favorite tracks from either XBox Music or, if using a Nokia phone, Nokia Music. Also, with Win Phone 8, TV fans can use the Shazam App to get a great interactive second–screen experience with the TV shows and ads that interest them. The app also provides convenient social features with Facebook and Twitter.

Daniel Danker, Chief Product Officer for Shazam, said:

"We are incredibly excited about this launch as it brings so many of Shazam's key features to Windows Phone 8 fans. Windows Phone 8 users now have access to a great smartphone experience, from faster tagging and a new interactive map, where users can discover the music people are listening to around them. This is more than just the music that's already popular; these are often songs people are discovering for the first time."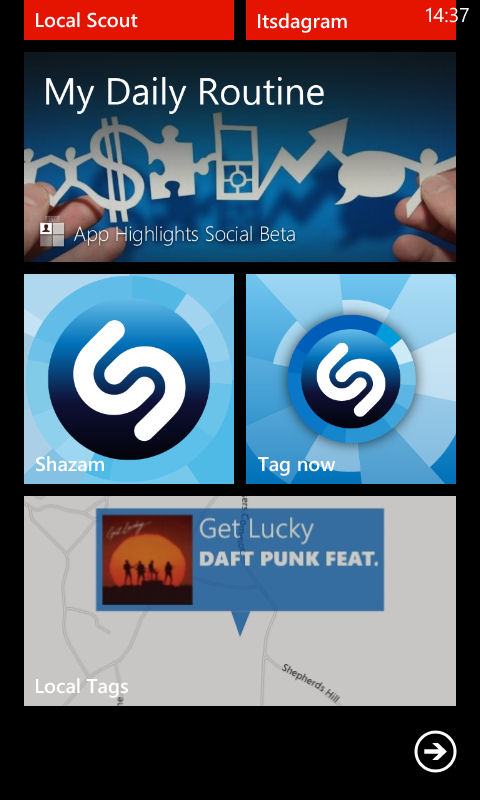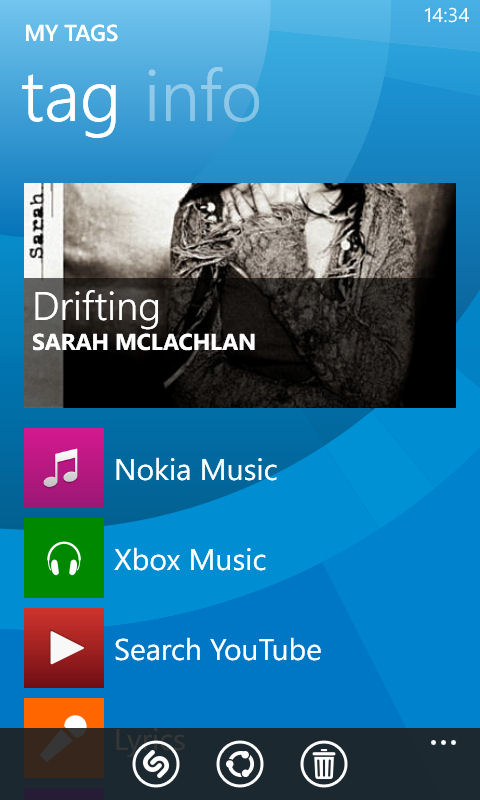 Windows Phone Store description:
Shazam recognizes music and media playing around you. Tap the Shazam button to instantly tag, and then explore, buy and share. Tagging is unlimited, so use Shazam as much as you want.

New Features:
- Redesigned for Windows Phone 8
- Glorious new UI
- New Live Tiles
- Faster tagging
- Localized for 16 languages
- Lock Screen Background
Shazam is a free download from the Windows Phone Store