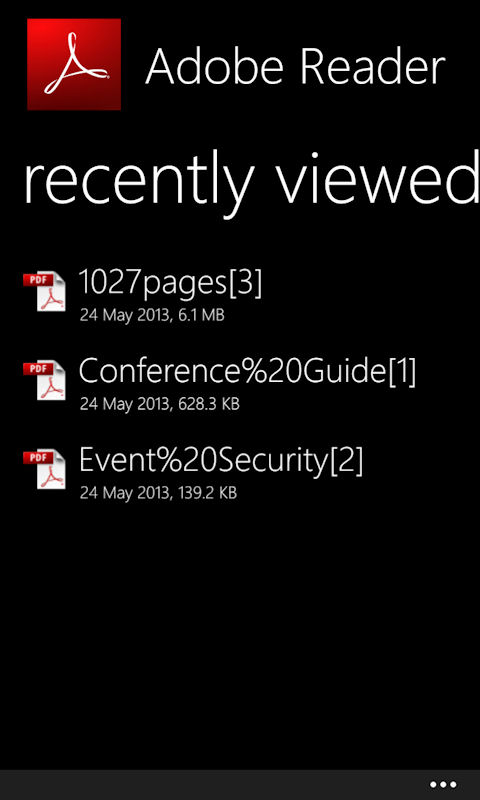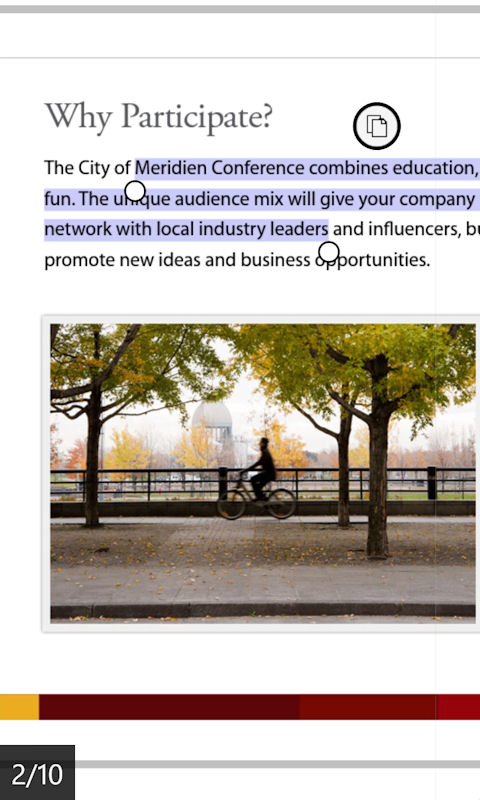 Feature wise the app is similar to the Windows Phone 7 version, reflecting the similar version number (10.1) of the two apps. Performance wise the Windows Phone 8 version is superior to both the Windows Phone 7 version, with faster opening of files and smoother navigation and scrolling, reflecting the extra power under-the-hood available in Windows Phone 8 devices.
Adobe's app is also superior to Microsoft's own PDF Reader app in terms of both performance and stability. This is most noticeable when dealing with long or complex documents. However, both apps can live side by side on a device, with the user given the choice of which app to use when opening a PDF file from another app (email, web, SkyDrive etc.).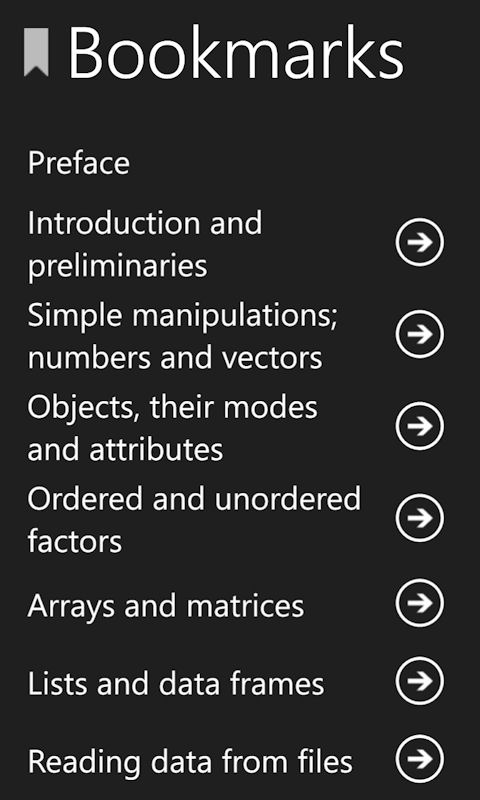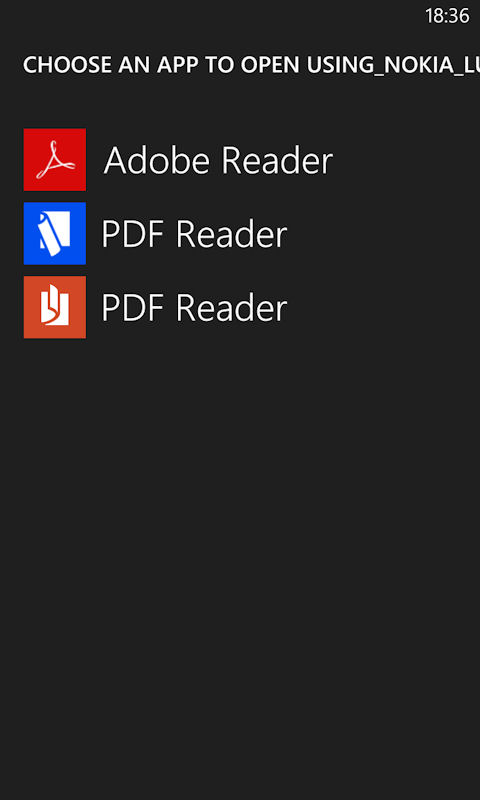 Windows Phone Store description:
Adobe® Reader® is the free, trusted leader for reliably viewing and interacting with PDF documents across platforms and devices. Install the free Adobe Reader mobile app to work with PDF documents on your Windows Phone devices. Easily access a wide variety of PDF types, including password-protected documents.
Adobe Reader is a free download for Windows Phone 8 from the Windows Phone Store. The Windows Phone 7.5 version remains available for older devices.