The app naturally supports live tiles, with news categories or specific shows able to be pinned to your start screen, while you can allow app to use the photography in the stories as you lock screen 'image of the day'. The app also branches out into video, with a number of clips and stories from around the NBC news departments. These don't appear to be geo-locked, and play well here in the UK.
From the directory listing:
The NBC News app empowers users to quickly and fluidly browse, read and watch original and exclusive news stories from all of NBC News' trusted brands. In addition to watching shows such as Nightly News, Dateline and the TODAY show, users can access our topical content categories covering technology, politics, entertainment and more.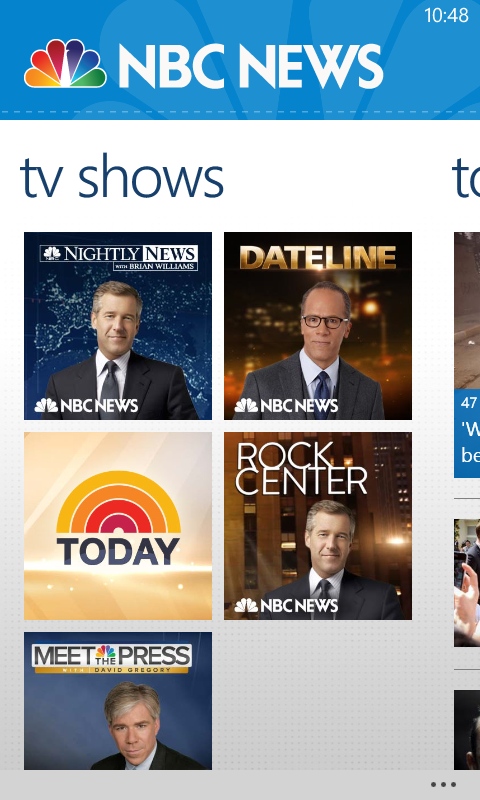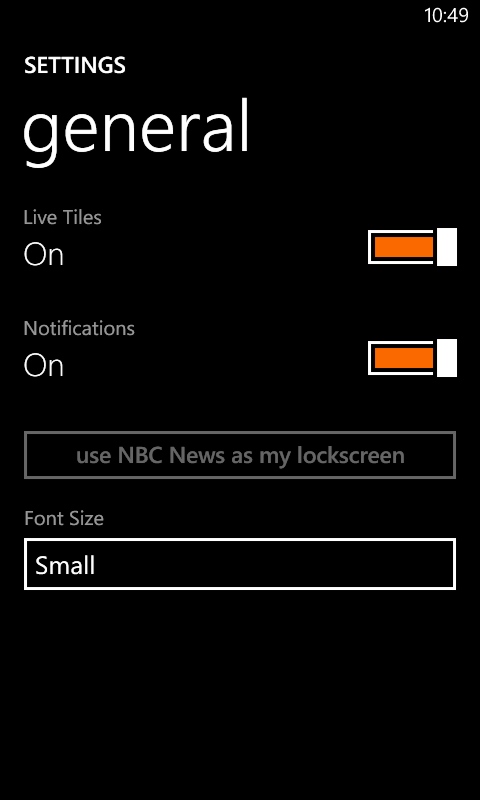 This news app is mature, comprehensive in terms of content, and it's nice to get the American angle on the news from another country. You can download the NBC News app for free via the AAWP App Directory.