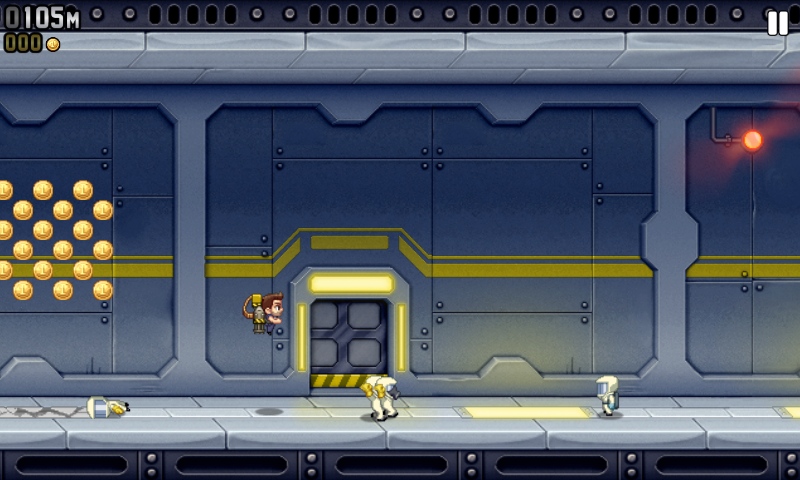 With just one control (touch the screen to activate the jetpack) you'll need to balance gravity and thrust as you never stop moving forwards through the corridors.
Yes, this is another title that's been out on iOS and Android for a long time, so the usual discussion around the length of time for the conversion applies once more, but with the same caveat as saying that after the windows Phone 8 release in October, coupled with the testing and certification process, maybe this is as fast as developers Halfbrick were willing to go on a new gaming platform.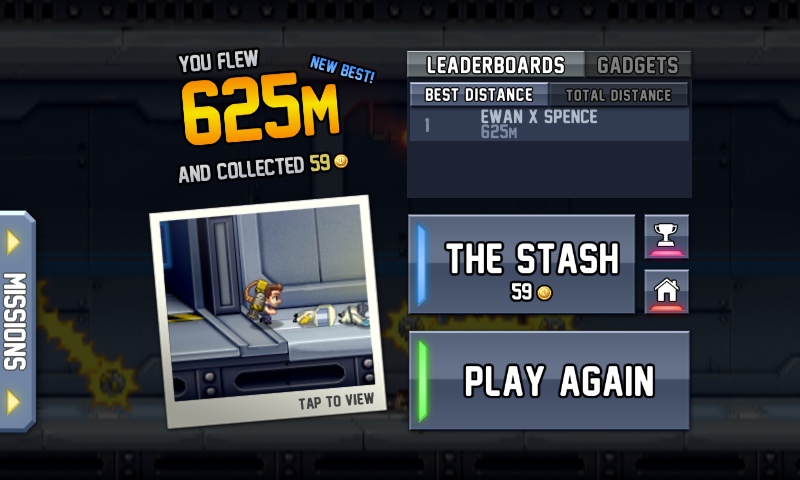 No matter, Jetpack Joyride is here and as expected it's free to download. Halfbrick's revenue stream is through the in-app purchase of coins. You do collect coins as you play, and these can be used to buy power-ups, costumes, and different jet-packs... but if you can't wait, you can drop some real cash to buy more coins to spend.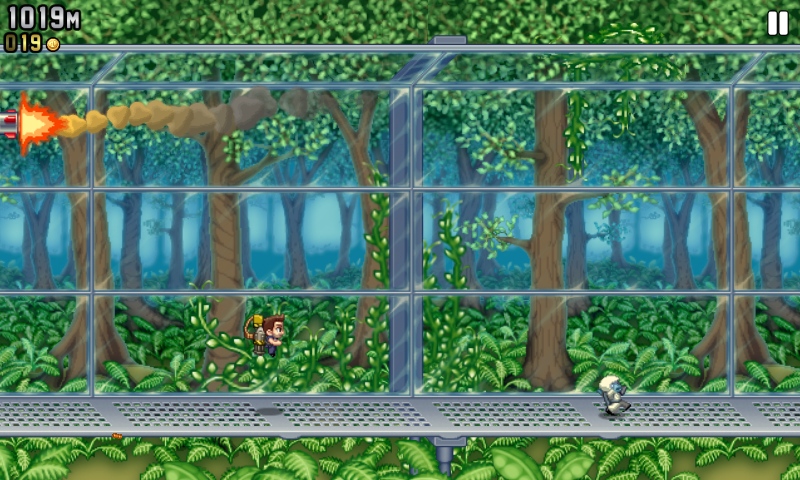 You can download Jetpack Joyride right now via the AAWP App Directory.