From the features list in the App Directory:
The ability to order from almost any Domino's in the U.S. (Nearly 5,000 locations)

Access to all the items on our national menu. · Find coupons available for use at your selected store.

The app will remember your most recent store and other useful information.

Sign in to your Pizza Profile to access your saved addresses and credit cards, or you may order as a guest.
Use Domino's Tracker® to follow your order from the moment you place it until it's out of the oven, ready for pickup or delivery
Use Windows Phone 8 speech recognition to select your favorite Domino's items.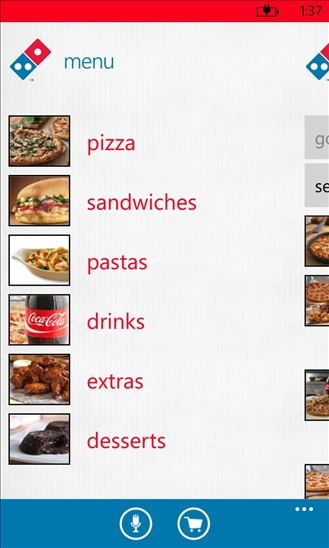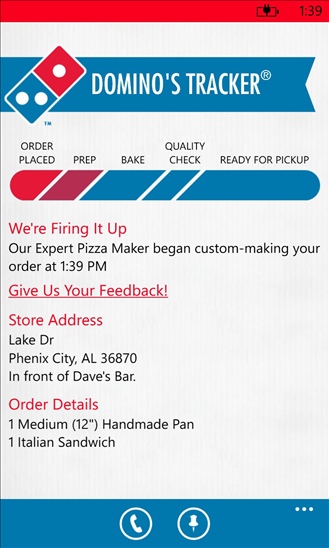 I've used the Dominos UK app a number of times in the last year, and it's really rewarding to have an application that has a physical reward at the end of it. That the reward is pizza is salve to a working developer's heart. I suspect they went through a lot of pizza while they were doing the beta testing.
US Windows Phone users can download the app for free right now.