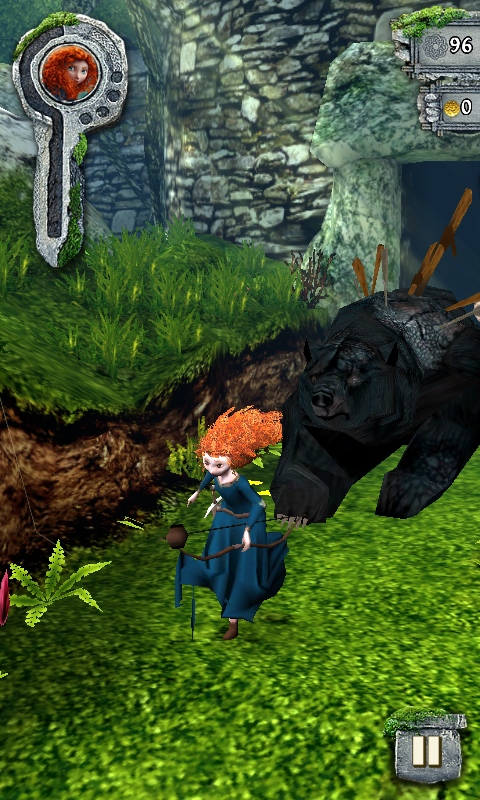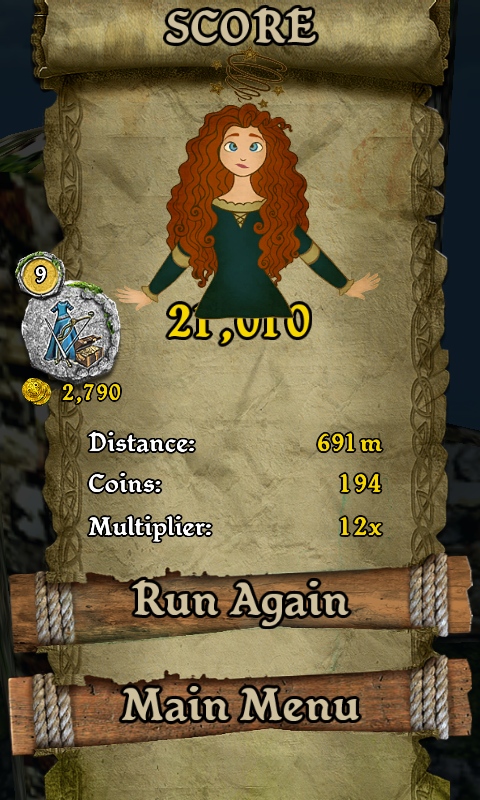 Yes it's the same running style of game as you saw in the original Temple Run (reviewed here) but there are a few notable changes. The main one is the addition of a small 'archery' section where you are asked to tap on targets as they pass down either side of the path. The other of course is the lead character, you're playing the redheaded Merdia, and not some Allan Quatermain clone.
Two other issues to note around the game. The first is that this is not an Xbox Live title, so there are no gamer points or achievements on offer. The second is that the title is offered for purchase with no option of a free trial. This is in line with the release on other platforms, but I still raise an eyebrow when I see a title offered with no preview.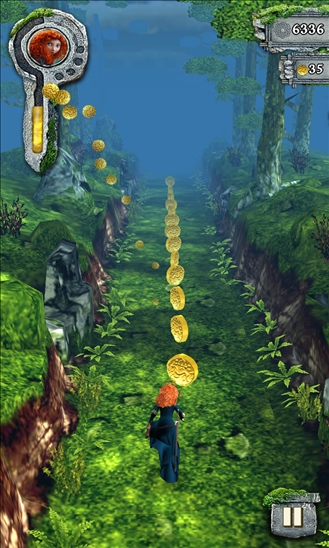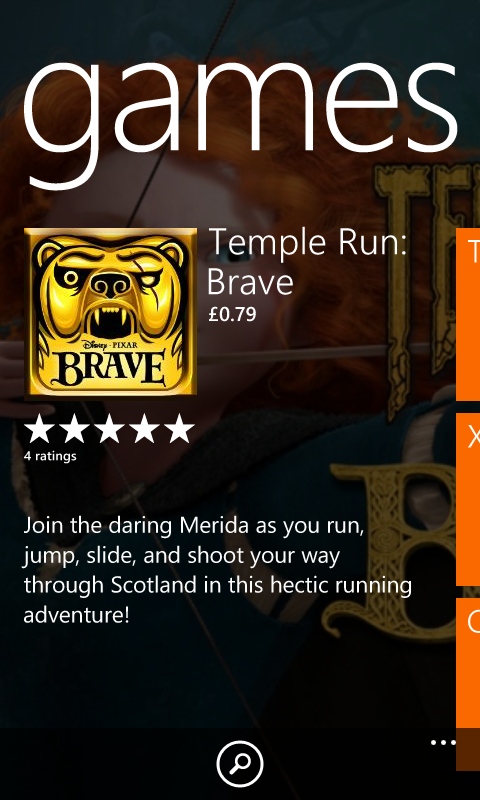 Anyway, this is a pretty solid brand name, although Brave feels more of a DVD commentary addition to the original Temple Run release. Check it out from the AAWP App Directory.