Naturally you can rely on the geo-location capability of your handset to work out where you are, or use the Windows Phone map to set a different departure. Searching through the map is also used to set your destination. Choose the type of car you want, and the trip is booked.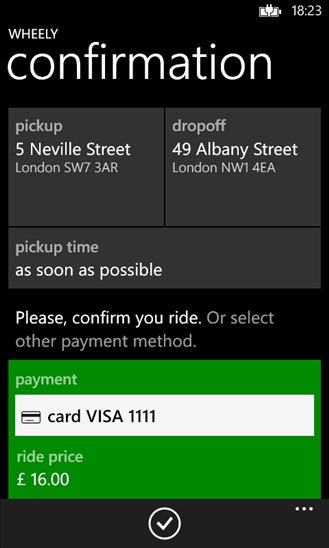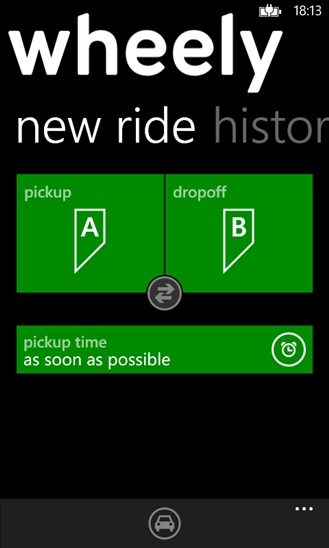 Once you have booked your trip it's a matter of sitting back till the car arrives. And at the end of your trip you can pay by credit card through Wheely and have a receipt emailed to you.
I am intrigued that the first two cities chosen are London and Moscow. Why those two? Anyway if you're in those locations, Wheely is a free download via the AAWP App Directory.