Simple Calendar 2.0 is nothing if not ambitious. Here's part of the description in the Windows Phone Store:
See more from your calendars at a glance. The Simple Calendar live tile shows up to three appointments, and the month view shows all of the day's appointments underneath. Look at the whole month and still know where you should be in an hour - just double-tap a day to create a new appointment.

Simple Calendar uses your existing calendars, so there's nothing to set up, and your personal data never goes to our servers. Private appointments stay private, and you can show or hide just the calendars you want.



Easily add an appointment by double-tapping on a day in the month view
Easily jump to today's date by tapping and holding on the calendar
Month view lets you see all the appointments for a particular day
Multiple appointments on wide and medium live tiles
Option to use transparent background for wide and medium live tiles
Option to hide all day appointments on the live tile after a certain time of day (you customize the time you want)
Unique small live tile
Option to hide certain calendars
Options to customize live tile appearance
There are some nice touches here, certainly. The hiding of all day appointments is a subtlety I haven't seen on other mobile OS calendars. The main limitations here are due to Windows Phone rather than a lack of skill on the part of the programmer: once made, you can't edit appointments in the app (you have to open up the stock Windows Phone Calendar app instead), plus when you tap on a future appointment in the live tile, Simple Calendar opens, but not to any day other than today.
Despite these minor limitations, there's still much to recommend Simple Calendar: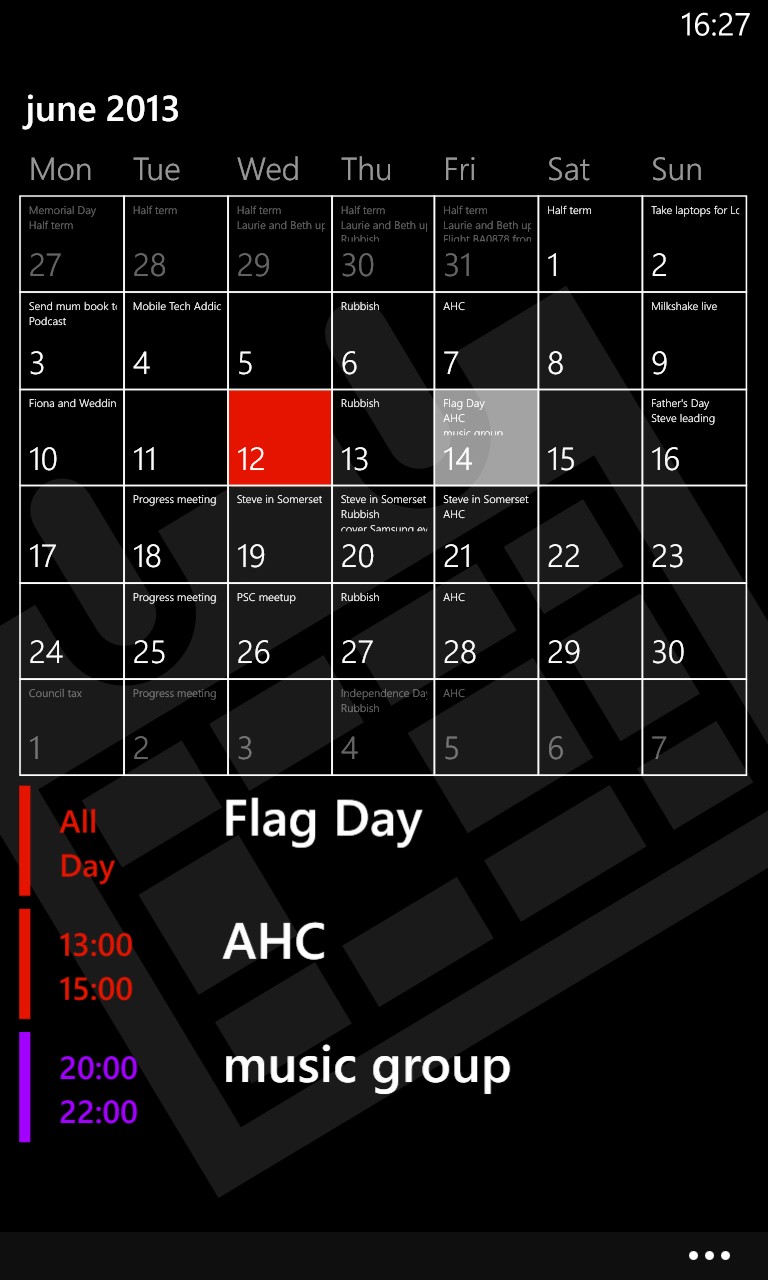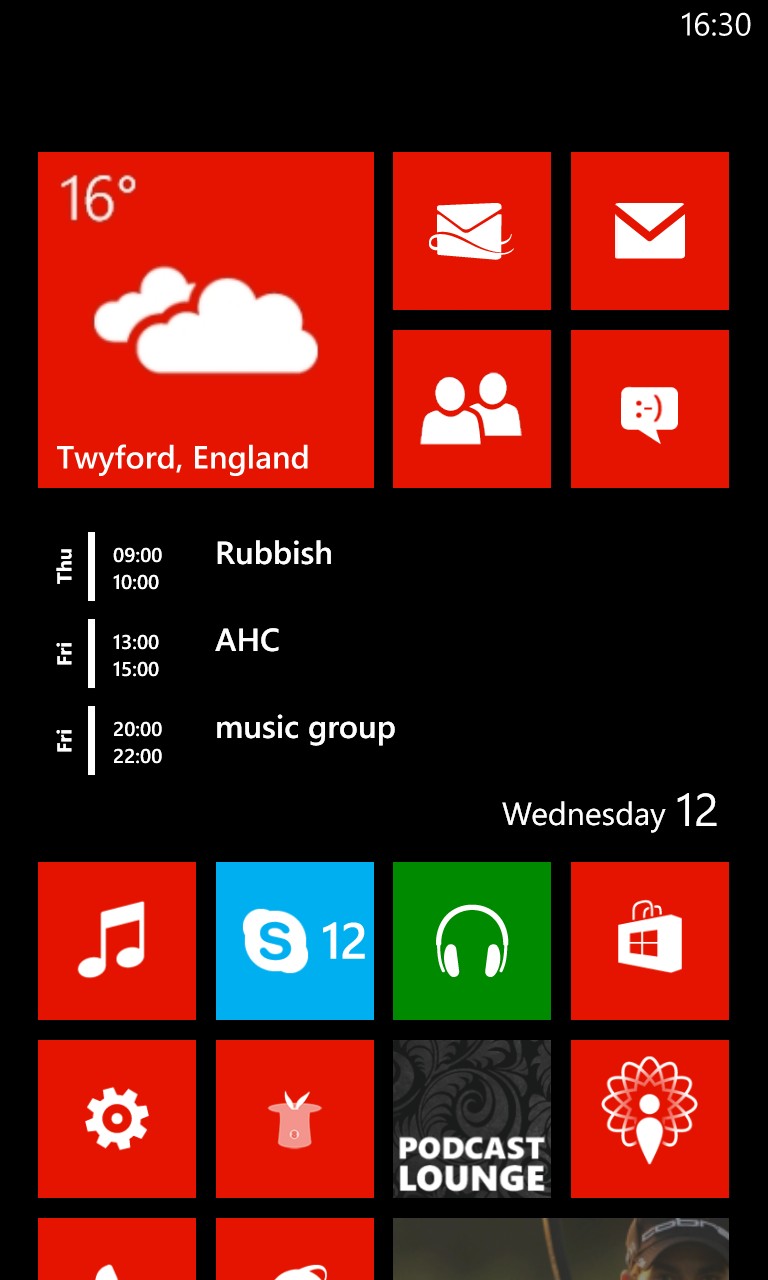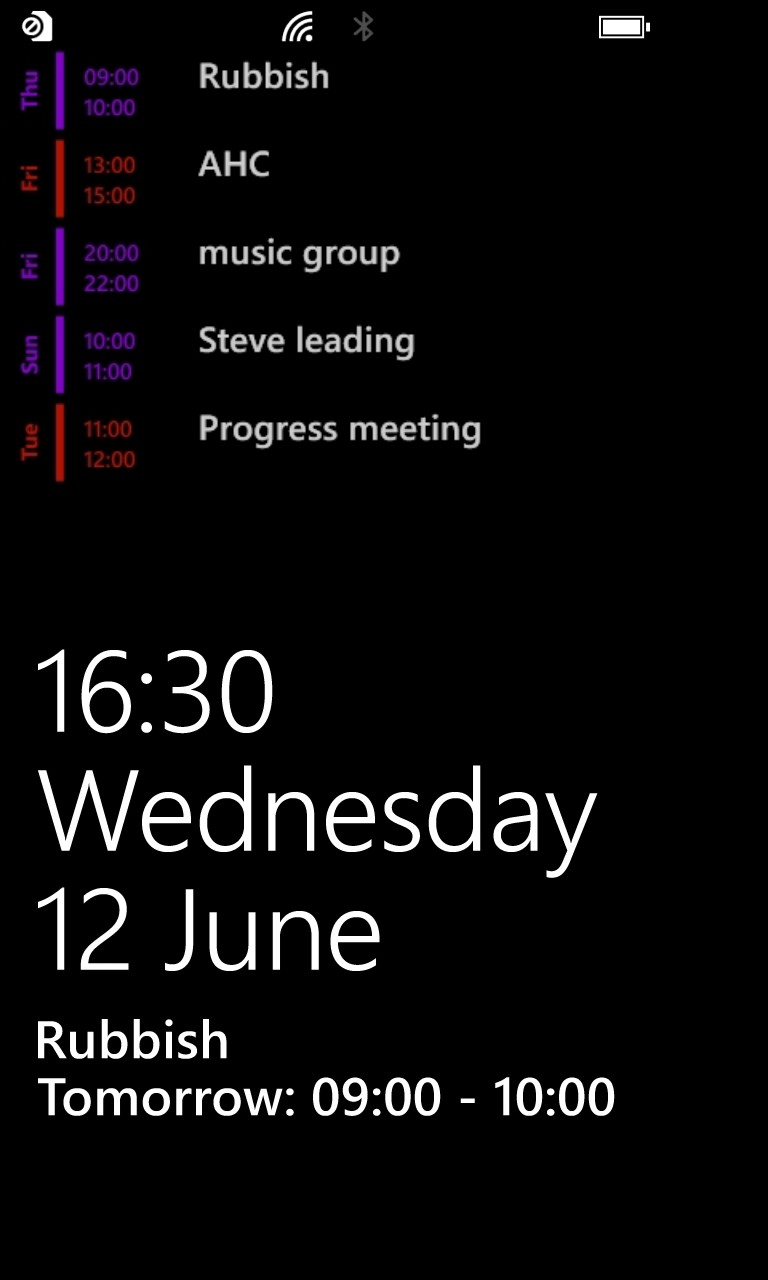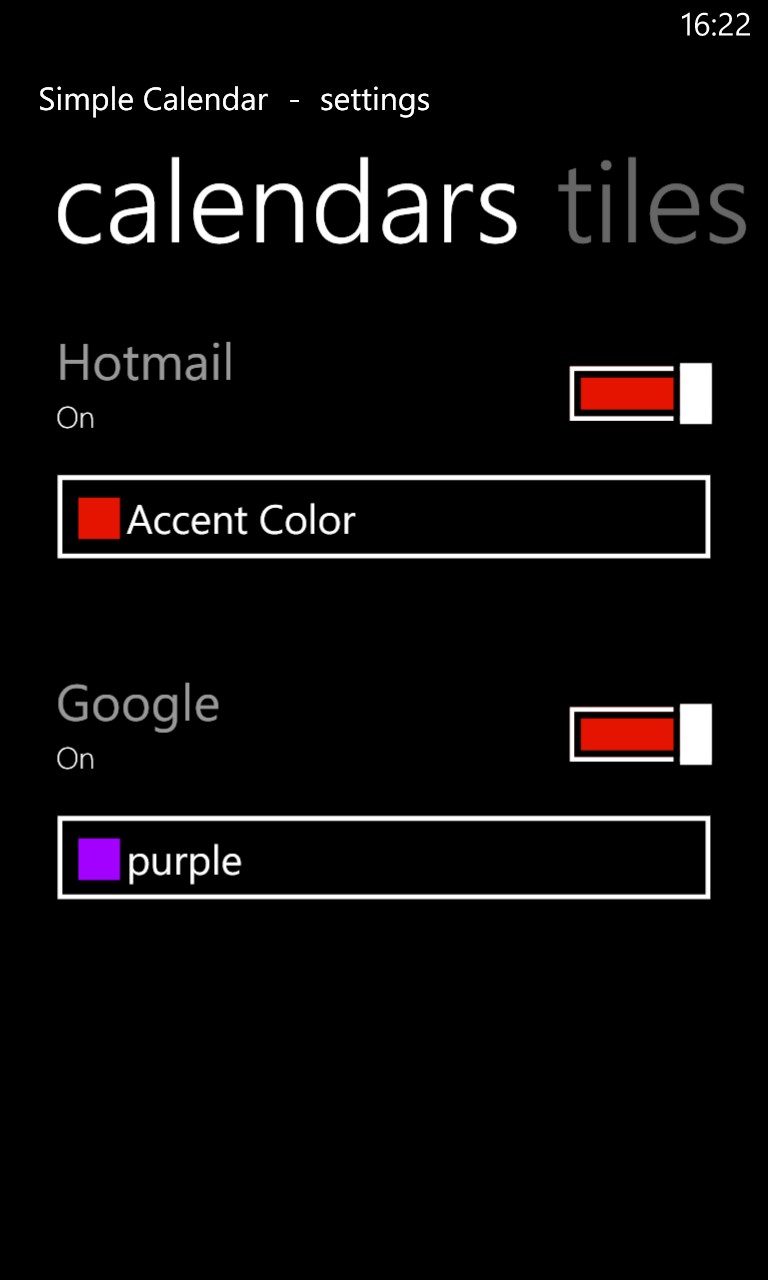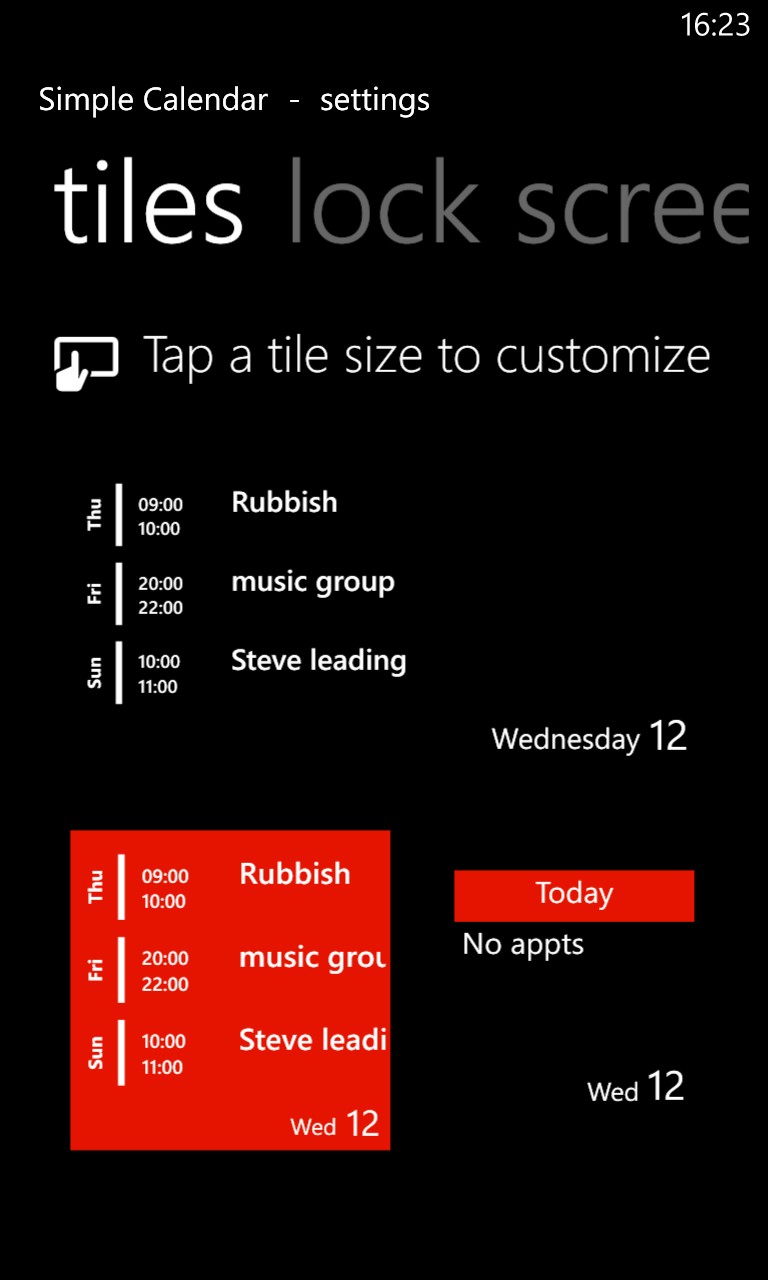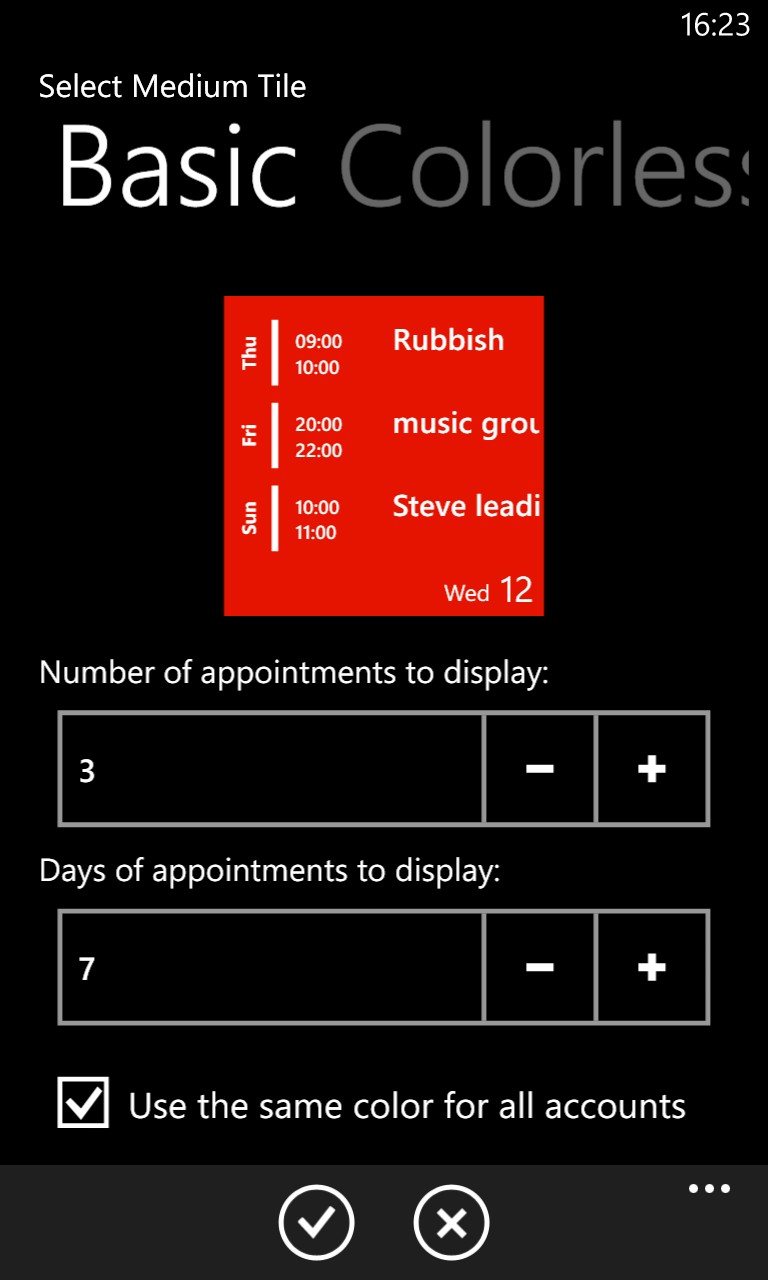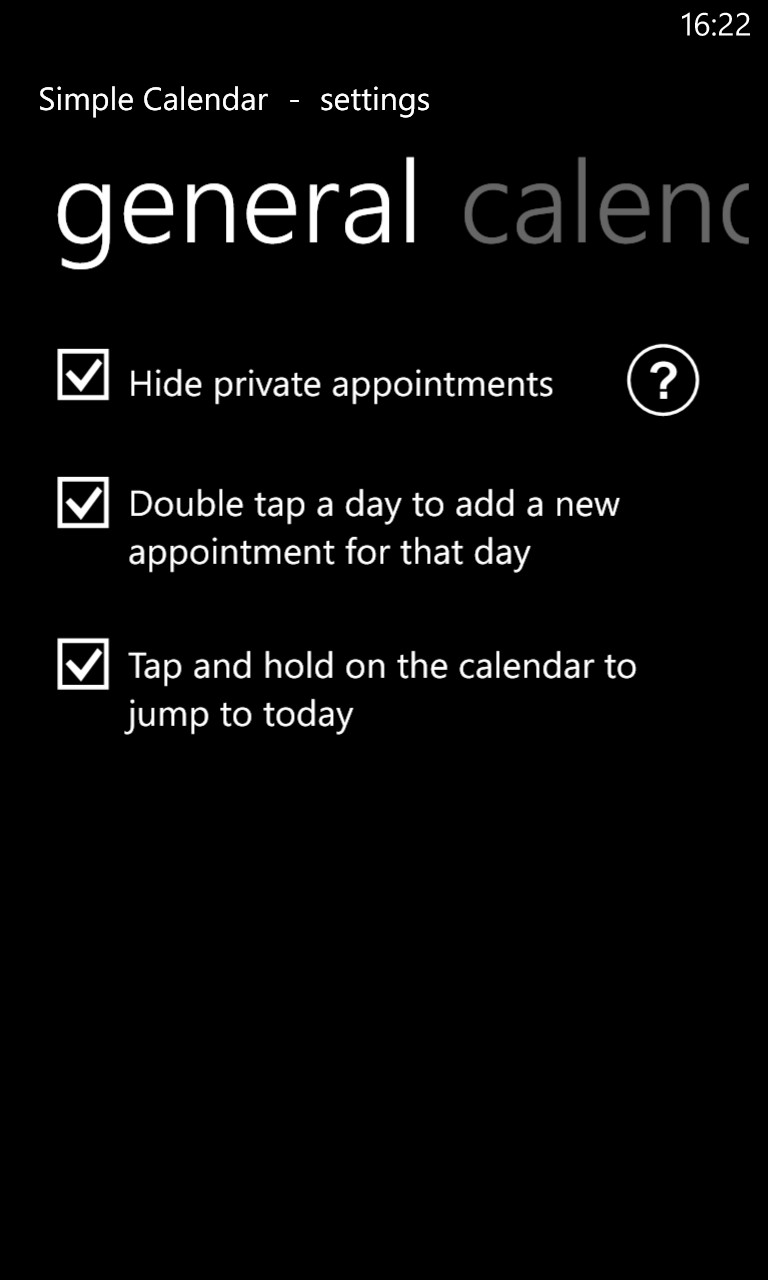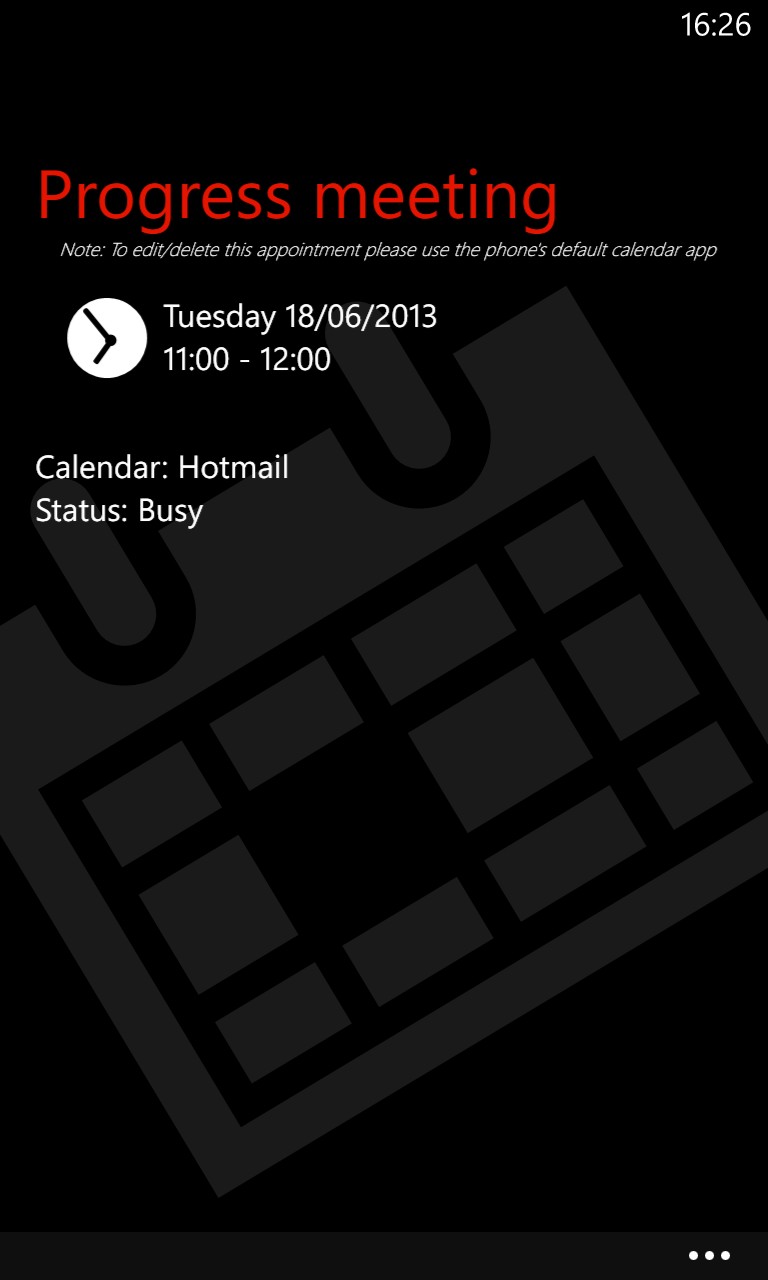 Well worth trying out. You can download Simple Calendar for free here in the Windows Phone Store.