With the caveat that the app will only read unencrypted files, EPUB Reader comes with a lot of options to set the colour, fonts, and layouts of the texts to make the reading experience suit your own tastes.
Of course any Windows Phone application that uses external files is going to have a few issues in getting the file onto the handset. EPUB Reader allows you to do the 'sideloading' by pointing to a file in the web browser or reading an email attachment, much like how the Adobe PDF reader works.
Alternatively you can import your files from the SD card if you have one in your Windows Phone 8 handset.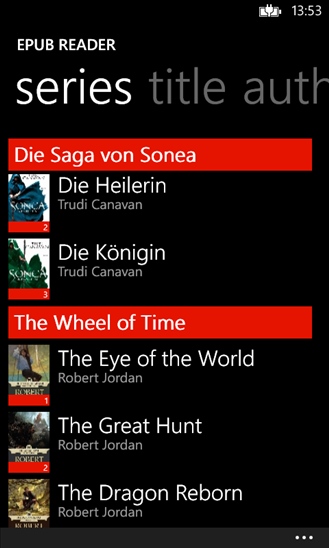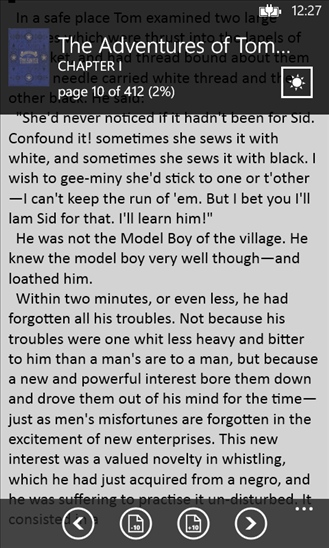 Here's the features list from the App Directory:
read unprotected EPUB book with page and chapter based navigation
open books from almost anywhere on your phone, e.g. by downloading them in the browser or opening email attachments
import books from the SD card
portrait and landscape mode
customizable font and colors with day and night mode
save last position per book and resume when reopening the app
bookmarks & text highlighting
share selected text via mail or social networks
browse your library by title, author or book series
pin books to the start screen
And you can download the trial version via the AAWP App Directory.