From the product's packaging:
Crystalusion Liquid Glass Features

Nano thin Silicon Dioxide (SiO2) protective layer
Invisible to the naked eye
Quick and easy to apply
Bubble free
Provides antimicrobial protection
Resistant to water and oil based substances (hydrophobic & oleophobic)
Visibly improves existing minor scuffs and scratches
Reduces finger marks, dust and provides an easy to clean wipe down surface
Resistant to acid and alkaline
Average 12 month lifespan (dependant upon usage)
I had to put this all to the test, of course, picking a couple of older smartphone that I knew didn't already have a fancy coating: the Symbian-powered Nokia 500 and the Windows Phone-powered Nokia Lumia 710: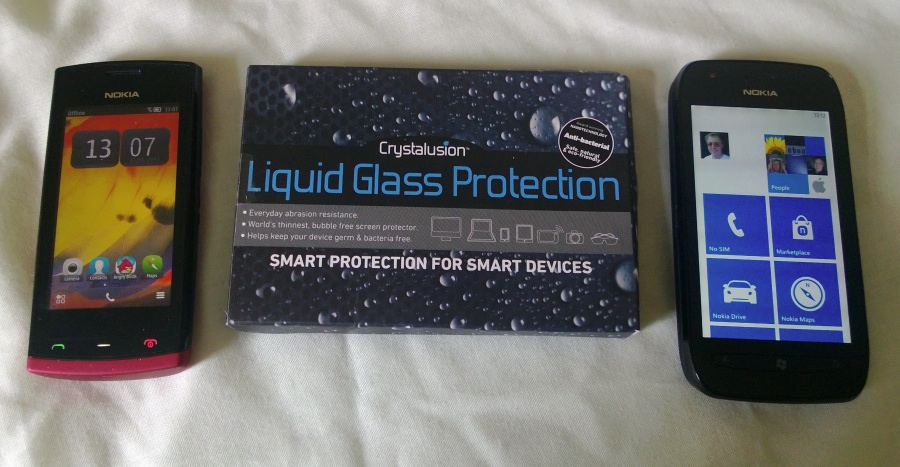 Inside the box are a couple of sachets, one with a typical alcohol-based cleaning wipe, and one with an impregnated wipe that adds the 'coating', plus some detailed instructions: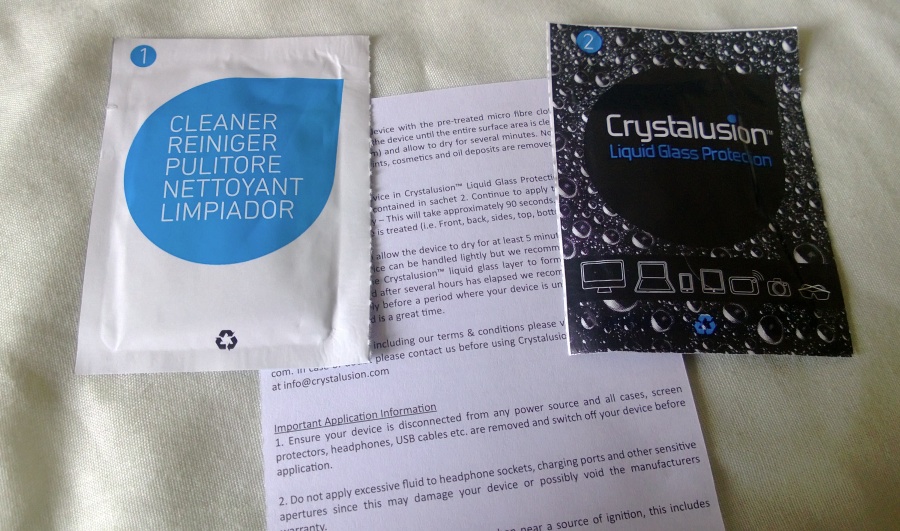 The instructions do describe cleaning and coating the phones all over, but a) I don't see how this is possible, given that you've got to pick up and hold the devices in order to accomplish this, and b) these two devices both had rubberised rears and I wanted to leave this with their original finish. In the event, I only applied the process to the 'shiny' plastic and glass screen.
Cleaning and drying went well, but applying the 'liquid glass' wipe for the prescribed 90 seconds left each phone's screen with some nasty looking smear marks. I hoped these would then evaporate as the coating dried:
The notes do say that the coating will be dry after five minutes but that you should leave it twelve hours for best effect. In the event, I left one for the full duration and the other for just ten minutes, so as to see if there was any difference.
The smearing didn't evaporate, so the next thing to do was use a clean tissue of my own to polish up the surfaces of each phone: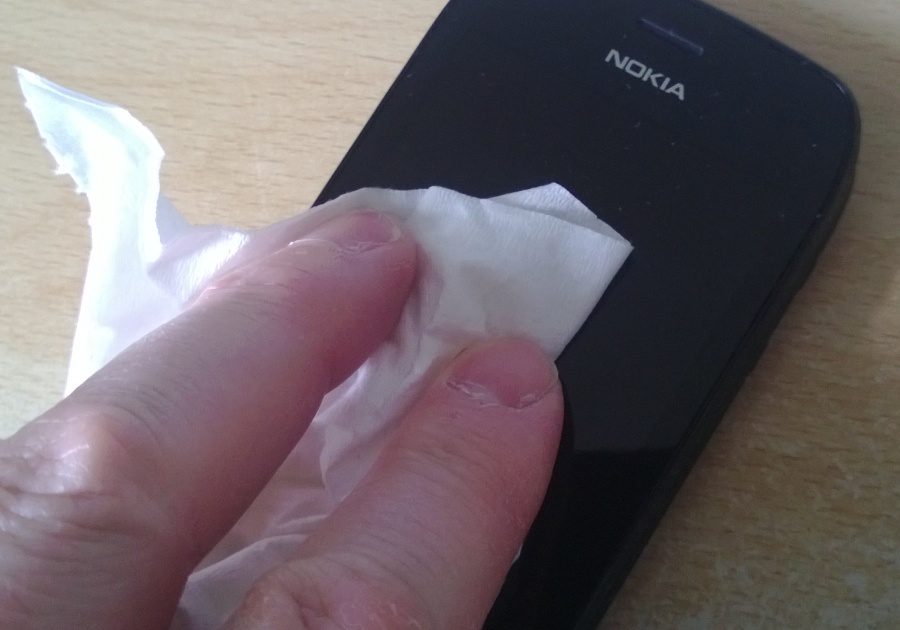 The screens did indeed come up quite shiny and splashing some water on revealed a degree of hydrophobic action: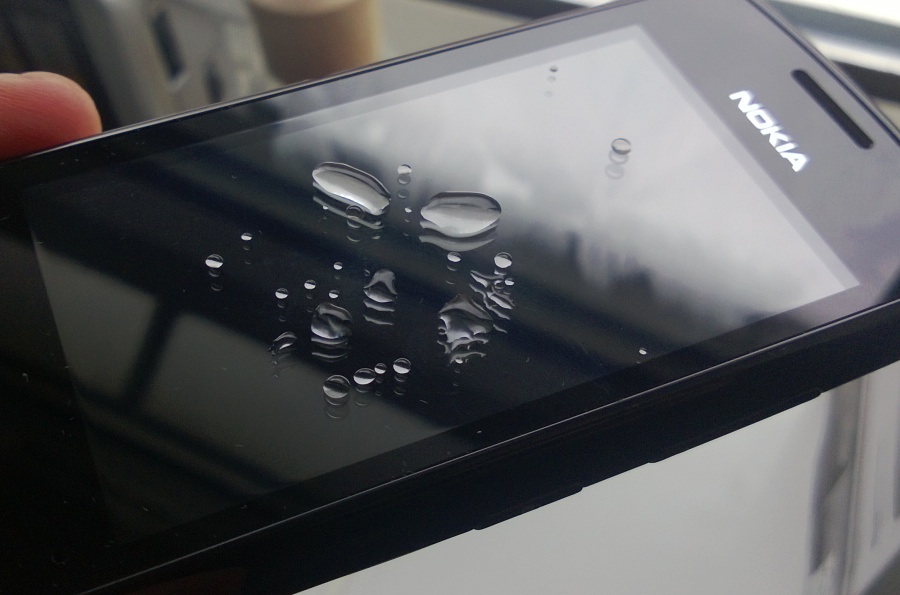 Which is all well and good, but I wasn't convinced that the procedure had made that much difference. My gut feel was that my removing of the 'smearing' had also removed much of the chemical coating. I tried splashing water on an untreated phone's screen and got much the same effect (i.e. water drops on glass). Plus, using the Nokia 500 and Lumia 710, my fingers and thumbs could tell no difference whatsoever in terms of friction on the displays.
The instructions make no reference to the horrible smearing effect you get in real life and how to avoid it - I suspect that a degree of practice is needed, so as to apply the second wipe in a way that leaves no trace. Back in the real world, most users (like me) will end up with little or no visible benefit.
By all means grab yourself a pack, but don't expect miracles.
[Or, if you fancy saving the £6 or so, just grab a wet wipe from your bathroom and clean the phone with that, then dry/polish it with a cotton hankerchief. Rinse and repeat every few months.]