Available for iOS, Android, BlackBerry, and Windows Phone, the app for Microsoft's mobile platform has picked up a small update to improve the user experience of the app.
The app focuses on giving you information on your flights, with information on flight arrivals and departures for a seventy two hour period (essentially yesterday, today, and tomorrow) and allowing you to search by destination, origin, flight number, airline or arrival or departure time.
You can track specific flights through a favourites system, and any news from the airport is also listed.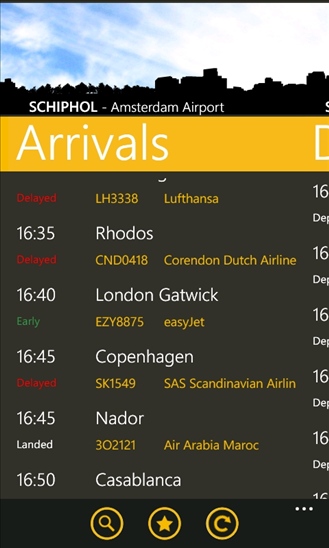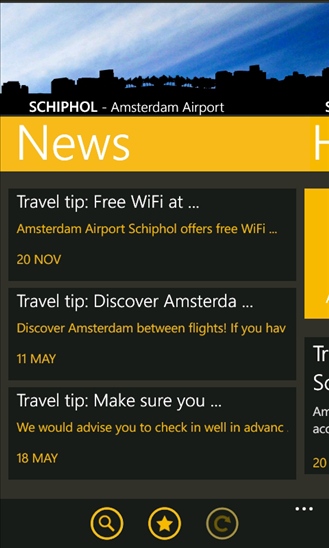 While many airlines have online tracking systems, and some of them do have Windows Phone applications, Schiphol's app covers every flight transiting the airport, and is therefore a really useful application for the frequent traveller, especially if you are on an airline that's not app'ed up.
Download the Schiphol app via our App Directory.