The opening page of the app offers a list of feature content (e.g. London's best burgers, Great rooftop bars), which encourage you to explore themed lists of places / listings. One panorama flick away is a more standard menu offering a choice of "Nearby now" (nearby listings), "What, When, Where" (listings by type, time and place), "History" (list of previously viewed listings), "Search" (powerful search tool), and "Settings".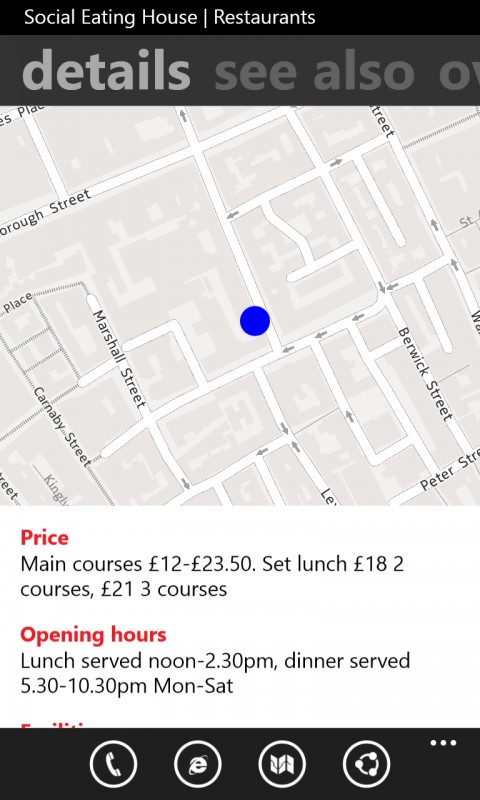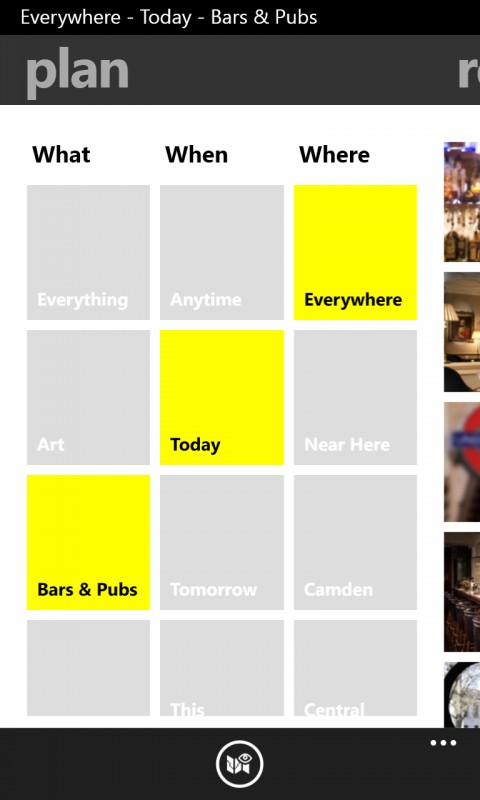 The combination of location awareness, filtering, and search tools make it easy to find the listings that you are most likely to be interested in. The results are presented in list, with each entry accompanied by a thumbnail and a rating score. If there are too many results additional filters can easily be applied. Results can also be be viewed on a map, allowing a at-a-glance view of events and activities available in their geographic context.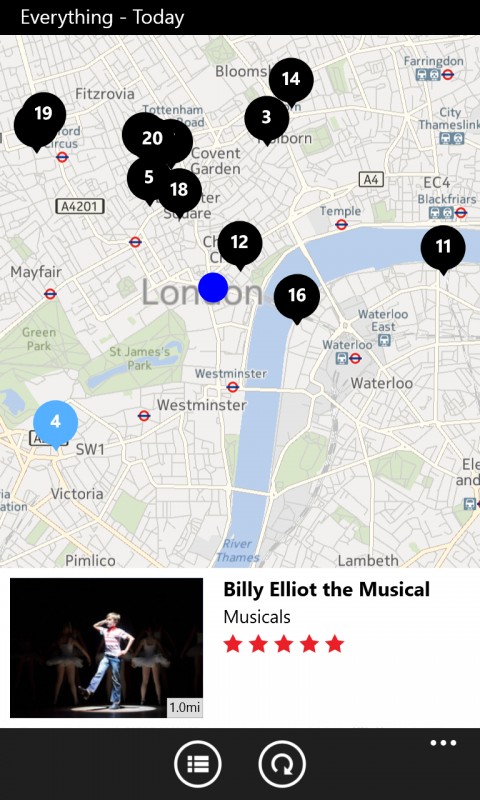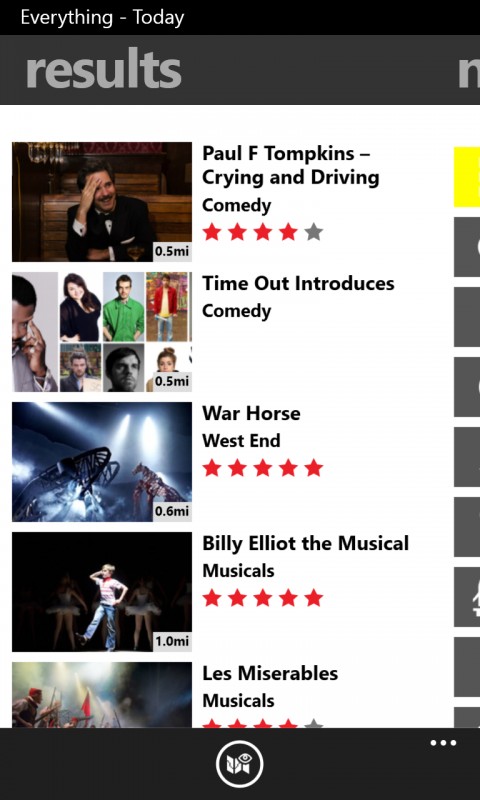 Each listing gets its own pivot view, with a brief review, and details page (map, pricing, opening times, facilities, and contact numbers). In some cases there will be additional pages. For example, a theatre or music event listing may provide pages for the dates on which an event is taking place, and additional venue information. Each listing also gets a see also page for each listing, which provides a list of similar listings.
Quick action items on the bottom toolbar of the listings pivot page make it easy to call a venue, view more information on the web, get directions to a location, and share details with friends via social networks.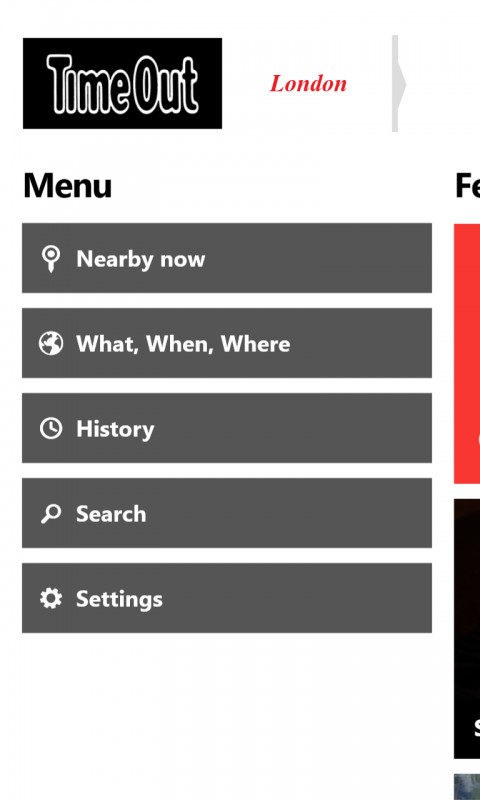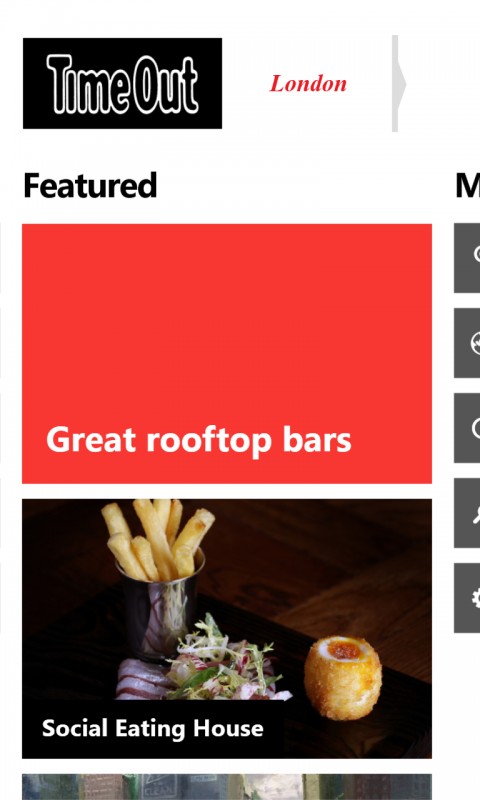 Time Out's biggest asset is the quality of its data. While some of the typical city guide information is present, what really stands out is the coverage of time specific events. It is this "what's on" style information that makes the apps stand out from the more typical city guide app or map app experience. Well worth downloading if you live in, or are planning to visit, one of the cities covered by Time Out.
Windows Phone Store description:
Make the most of your city with Time Out. London, Paris, Barcelona, New York, Los Angeles. Browse, search, and read about Restaurants, Bars, Films, and Things to Do all over London. Book online, share with friends, go out and enjoy your life.
Time Out apps for London, Paris, Los Angeles, New York, and Barcelona are available as free downloads from the Windows Phone Store. We expect additional cities to be added in due course.