Over 60,000 internet communities use the Taptalk service, which aggregates them into a common user interface for browsing, composing, and replying to threads and discussions.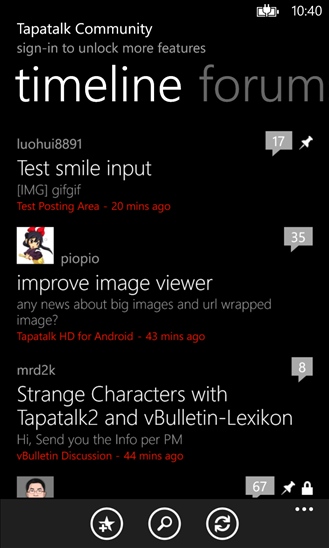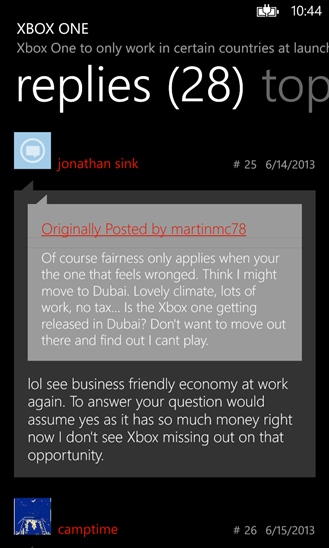 There's also an interesting note in the App Directory on Taptalk's route to Windows Phone:
Thanks to Microsoft to donate devices and provide technical support in building this application. Tapatalk acquired Foroplex and this app is a product of both the Tapatalk team and the original Foroplex developer Jagoba Los Arcos from Spain.
If Microsoft have had a hand in bringing another useful app from iOS and Android to the third platform, then good for them, and let's see more of this proactive developer support.
Unfortunately there is no trial version of the app available at the moment as this is an 'early access' style version. If you can hold off a month, the app will be available for free. You'll find it here in the AAWP App Directory.