Platform integration features in the app include voice commands for U.S. English users (e.g. tell your phone to read the latest MarketWatch headlines), lock screen integration, and a Live Tile that shows the latest news headline.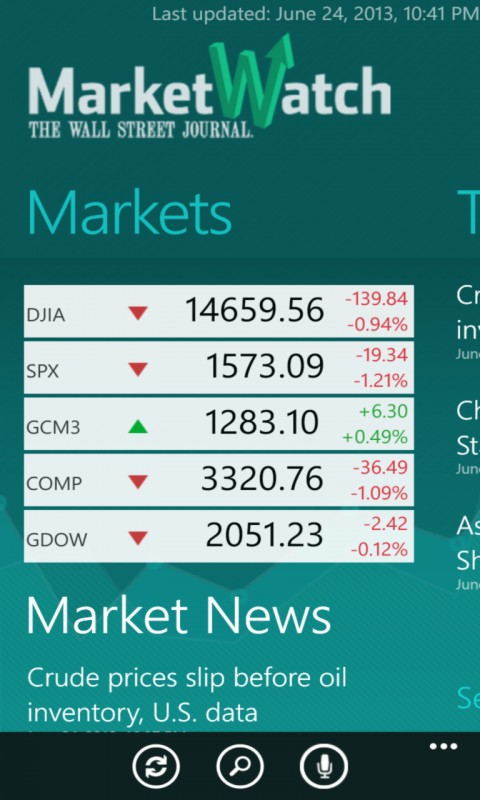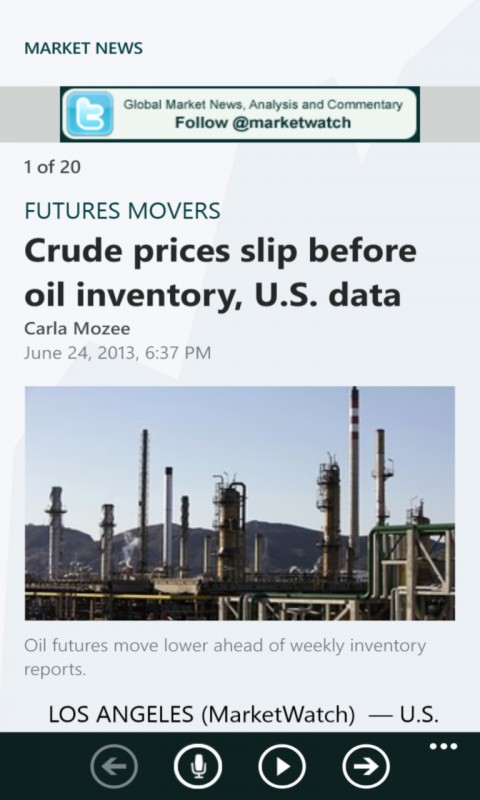 Overall performance of the MarketWatch app is excellent and it easy to see why Microsoft has chosen to highlight this as an app addition to Windows Phone in the week of its //build/ developer conference. Not only does it make good use of Windows Phone's platform specific features, it also has a design that use the principles of Modern design to deliver a high density of information in a highly effective manner.
Windows Phone Store description:
The MarketWatch Windows phone app delivers real-time market data and quotes, breaking markets and business news and analysis, and investing advice throughout the day.

Features:

Latest markets, finance and business news from MarketWatch
Market data center updated in real time
Detailed stock quote pages with key trading information and charts
Speech recognition for hands-free listening: tell your Windows phone to read you the latest MarketWatch headlines and stories, news on a company, or the latest quote for a stock
Customizable Watchlist – track your stocks and see related MarketWatch stories
Save and share articles
MarketWatch is a free download from the Windows Phone Store.