Here's the HANDDO in action (screwed into the bottom of the MOBBO):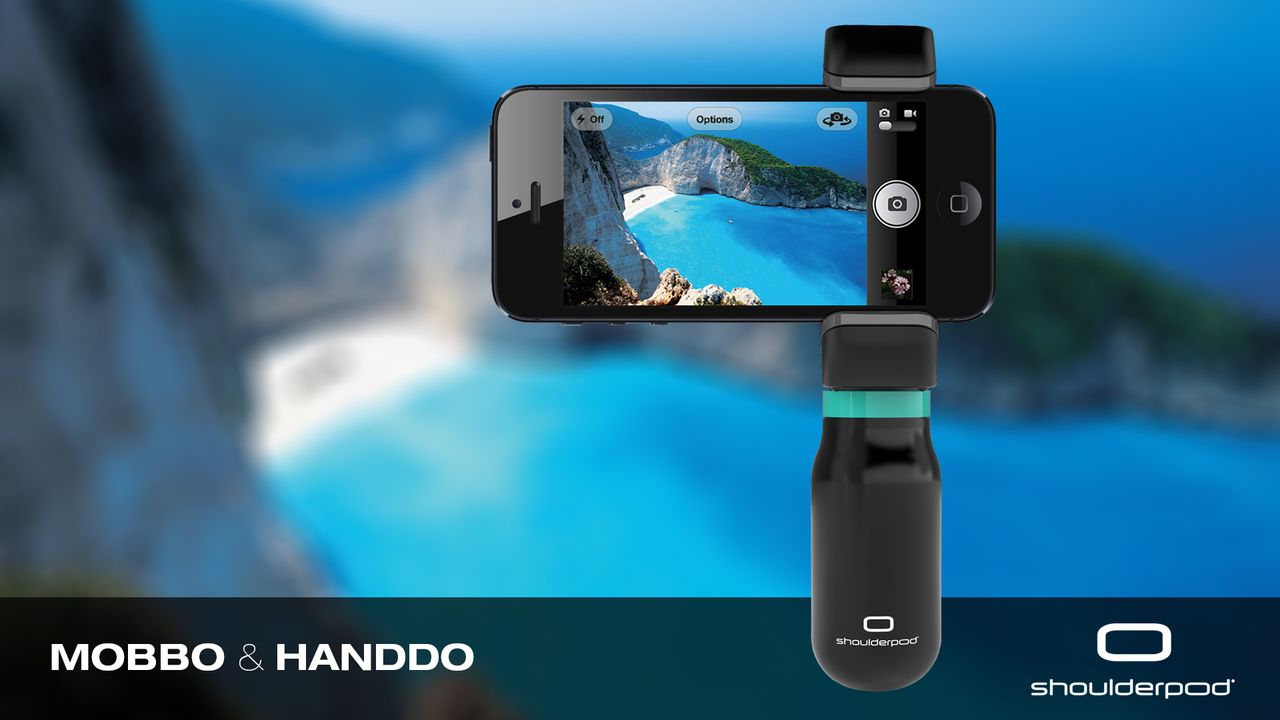 And from the back - note that all current smartphones can be accomodated in the adjustable grip (i.e. not just iPhones!):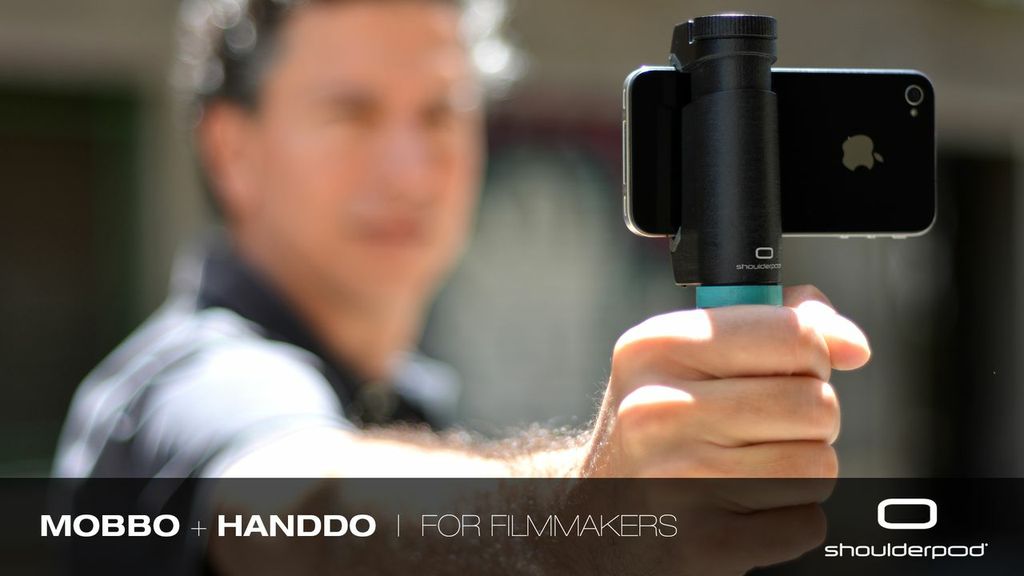 From the press release:
A holder and a handle that will convert your smartphones into professional photo and filming gear

SHOULDERPOD is a new brand for the smartphone photographers and filmmakers. We are a design studio from Barcelona and we love taking pictures and filming with our smartphones, but we couldn't figure out how to hold them correctly, so we designed HANDDO and MOBBO...

MOBBO is a tripod holder, a camera grip and a stand for your smartphone. It extends from 48 mm to 90 mm (about 1.8" to 3.5")for fitting almost every model, with or without a case. Thanks to its pressure screw and its rubber pads, it will hold your smartphone securely even under extreme conditions. It has a 1/4-20 tripod thread, so you can mount the MOBBO on any tripod. If you fix the MOBBO to the right side of your smartphone, it will work as a camera grip. It stands on it own, in both landscape or portrait mode, so you can take "selfies", panoramas or time lapse movies when travelling. You can also use it as a desk stand for browsing or edditing your pictures and clips.

HANDDO is an ergonomic handle machined from aircraft grade aluminum that can be attached to your MOBBO or to any other camera equiped with a standard 1/4 tripod thread. It has a highly resistant black anodized finish and a rubber pad to protect your camera. HANDDO will allow you to hold your smartphone or camera comfortably and securely. With HANDDO you will be able to take steady video clips, "stretch-arm" portraits or film yourself. Experiment with low shots or high angle views, ... and yes, you can also use your HANDDO if you already own an iPhone tripod mount like the "glif". HANDDO is great for taking steady video clips, low shots or high angle views. It is also great for your "stretch-arm" portraits or to film yourselves.
Before you get your hopes up too high though, note that this an Indiegogo project, i.e. trying to raise the money to get the product into full production. I can't image they'd have too much trouble, mind you.
Summing it all up, the company has produced this promo video, showing the extra various uses the MOBBO and HANDDO combination can be put to:
Very impressive design and lateral thinking. Even as someone with fairly steady hands, I like the look of these - I want one!